Welp, it started raining here in Seattle and I've come to the stark realization I need rain boots, haha. I've never owned a pair, but after my tennis shoes got flooded after just taking a stroll around the block, I knew I couldn't let any other shoes meet the same watery grave. Whenever it rains I always think of that one scene in Midnight in Paris, where Gil says there's nothing in life quite like strolling in a summer's rain through the city's streets, hands in your pocket and enjoying life. I agree with that whole heartedly, but I don't think the man ever experienced squishy, wet socks. Sigh. And speaking of city streets, here are more pictures from my favorite nook of Seattle, Pioneers Square. I swear I was born in the wrong era, there's just something about mid-century-anything that pulls at my heart strings.
And how do you like my
Bottled Blonde Vintage dress
? When I saw the gingham and the deep pockets, I knew I just had to have it. And to make it a little less '50s housewife, I paired it with some neon sandals I nabbed on the clearance rack at Urban Outfitters. But I've run into a pickle with this dress- I have no idea how to layer it! It's really pretty on it's own (which is maybe the reason why I didn't want to cover it up), but if you have any ideas to get my creativity going, leave me a comment!
And speaking of
Bottled Blonde Vintage
, they have even more pretty vintage dresses and for
so cheap!
Most of everything is $20 to $30 dollars; it just makes you want to throw everything into your shopping cart and run. Here are some of my favorites:
$40/ $20/ $16/ $25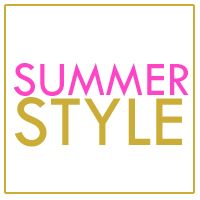 Linking up with
Coffee Beans and Bobby Pins
_
_____________________________________
Follow Messages on a Napkin on: