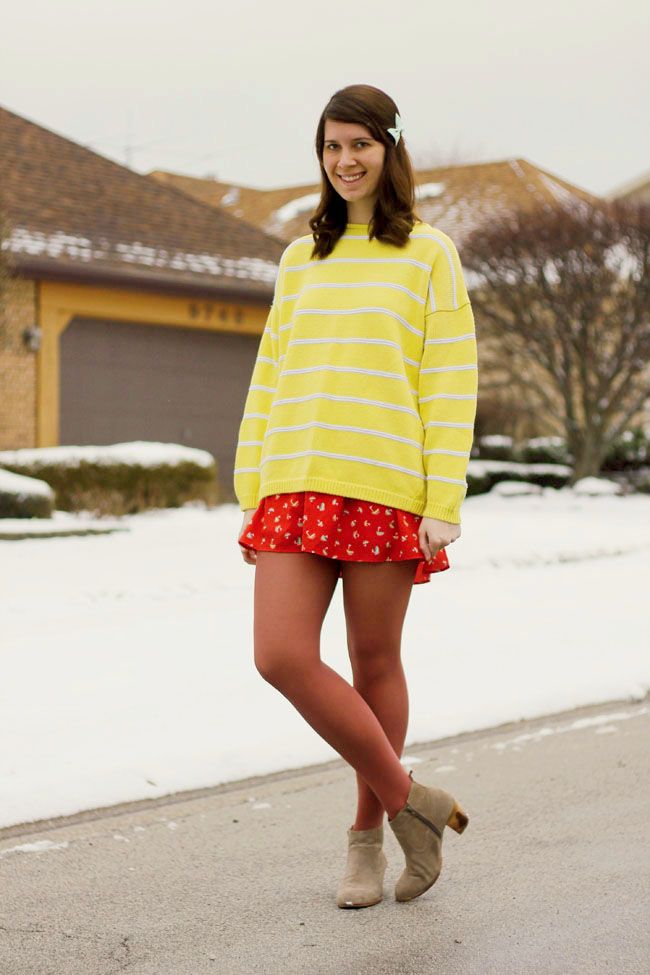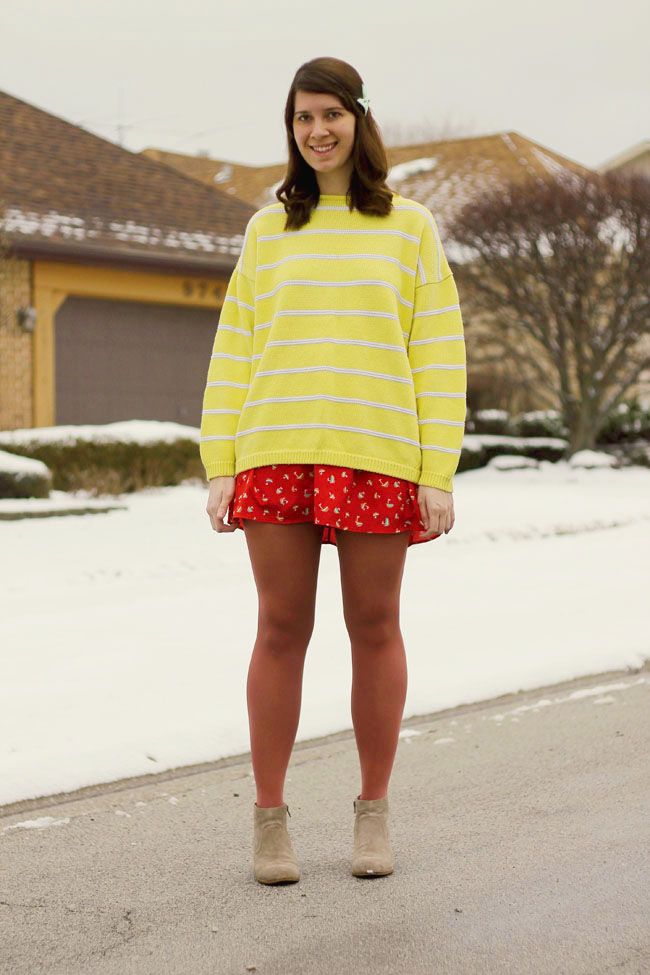 Right now I'm drinking tea and lazily watching
The Best Exotic Marigold Hotel,
missing the days when I was wearing Ali Baba pants and exploring India with a backpack the size of a toddler strapped to my back. It's a weird thing being back home. The first week you're all excited to have an actual functioning toilet and to sleep in sheets that don't bite you (bed bugs ya'll), but after that the regular unexcitedness of daily life starts settling down, much like dust.
And now I'm two weeks in and deciding what to do next. Ah, the possibilities. I feel like I just graduated college and was thrown back into the deep end.
God help me.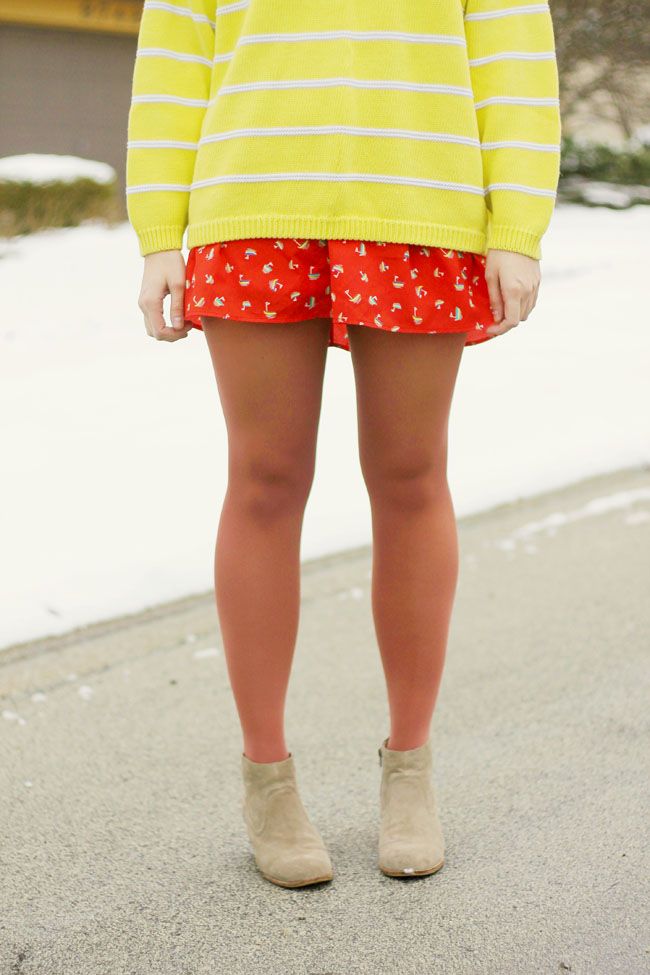 Vintage 1970's Gap Sweater- For sale in my shop
HERE
Skirt- Borrowed from Elana from
Room 334
Tights- Target
Booties- Macys
PS: I'm now accepting sponsors seeing how I just hit over 700 followers, so if you're interested in ad space please visit by "SPONSOR" page!
______________________________________
Follow Messages on a Napkin on: