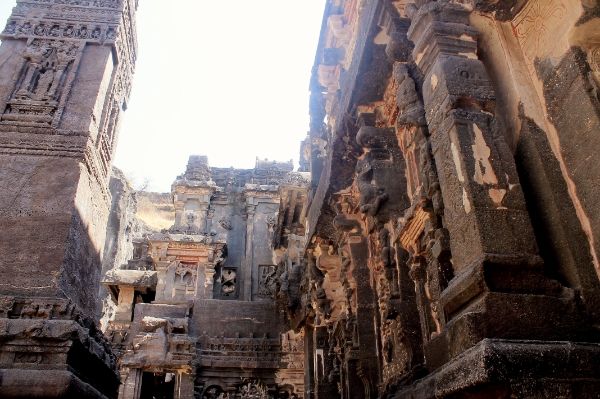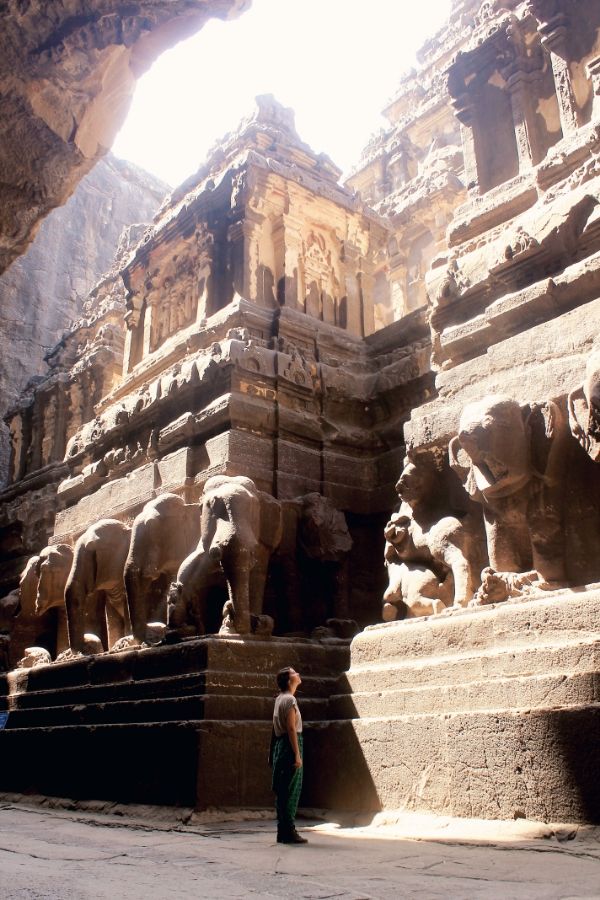 Hello all! Now I'll be showing you Aurangabad, a town close to caves built hundreds of years ago that were chalk-full of temples, ancient carvings, and stories told in stone. The sun was always relentlessly beating down at a whopping 100 degrees, and there were plenty of stairways taunting you from temple to temple. Let me tell you, the ancient Hindus really made you work for your worship- praying was not meant for the couch potatoes, no
sir
.
It was such a crazy experience, though. I felt like I was Indiana Jones in Ali Baba pants, weaving in between columns holding up cave roofs and bats screeching in dark corners. I got to run my hands along walls that held stories of how brave Shiva was relenquishing one demon after the other, while also climbing ridiculously steep stairs into unknown, dark holes. All together there were over 60 caves to poke around in and, let me tell you, I had thighs of steel after that expedition. I can only imagine Jones's.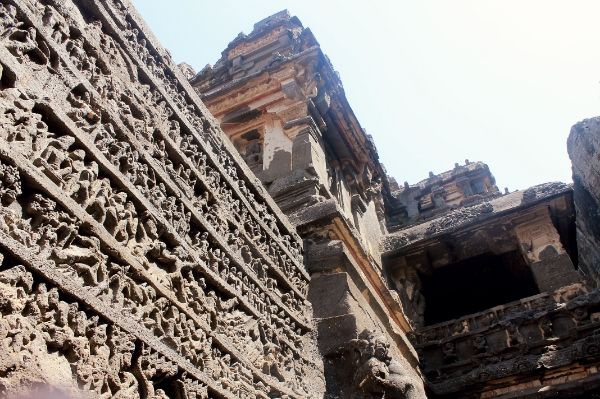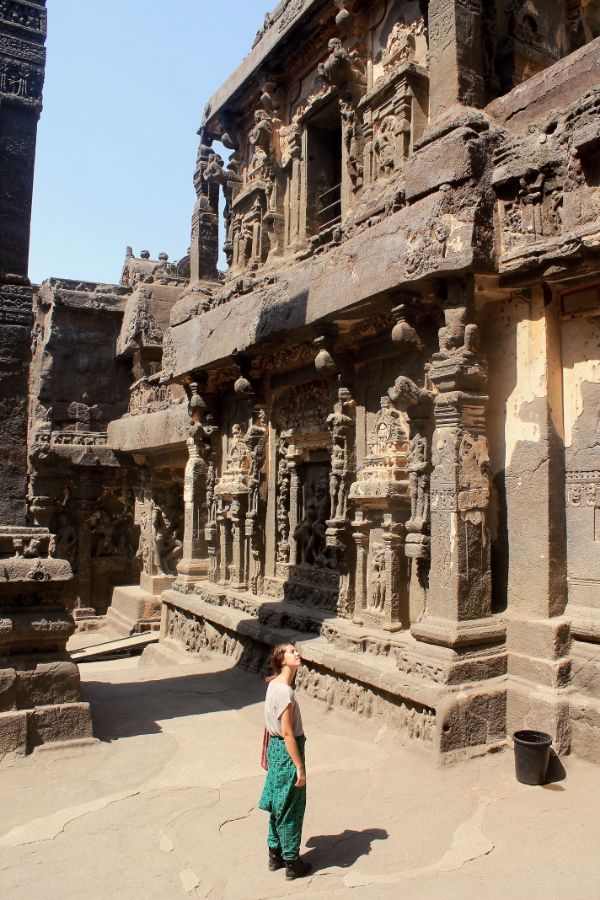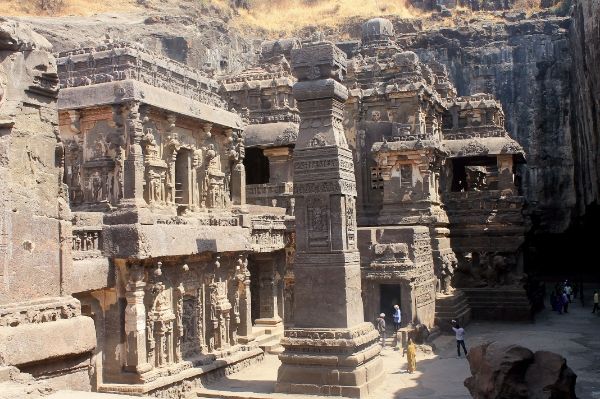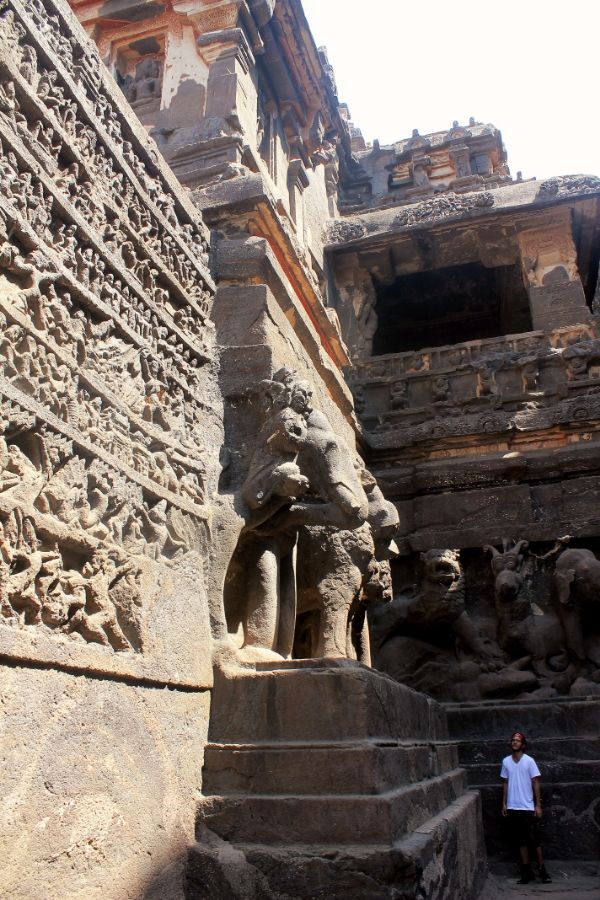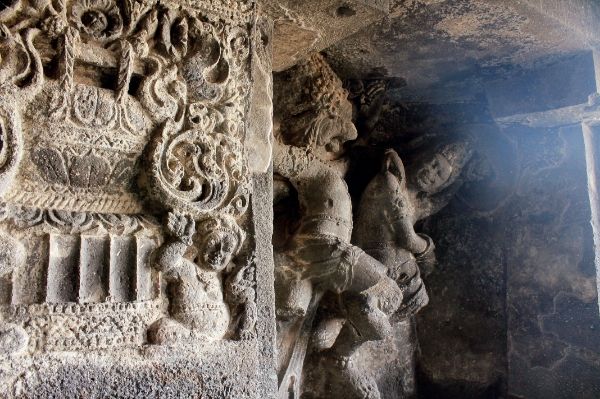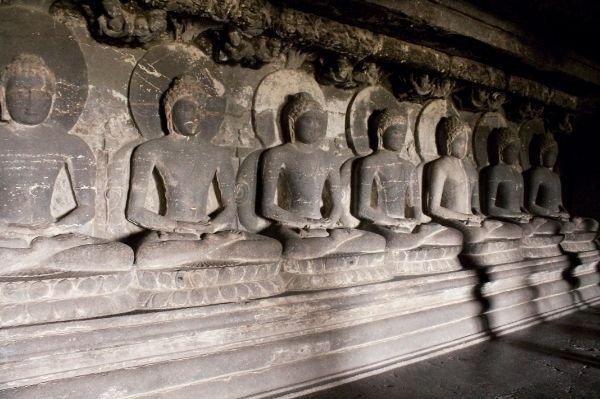 Meditating Buddhas. India is very diverse religiously, and these caves reflected that. The ones we saw were Hindu, Buddhist, and Jain temples and they were all next to each other. It was interesting because even back in the 5th century the villagers had the freedom to choose which god they wanted to worship. I thought the Buddhist caves were the most interesting because they were chiseled out by monks that would retreat into them during the monsoon season to pray. There we didn't only see their shrines but also their bedchambers and dining rooms! (All made out of stone by the way- not the comfiest of homes.)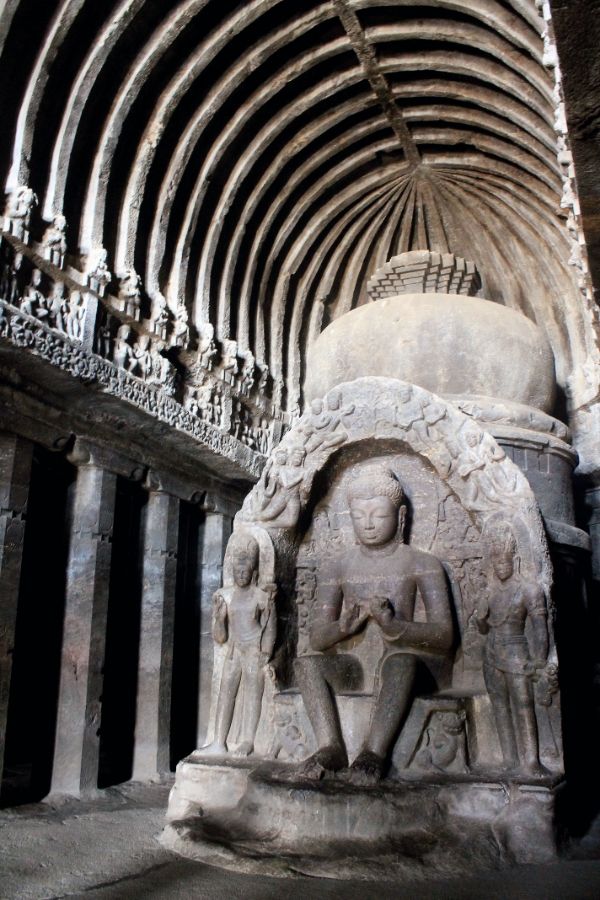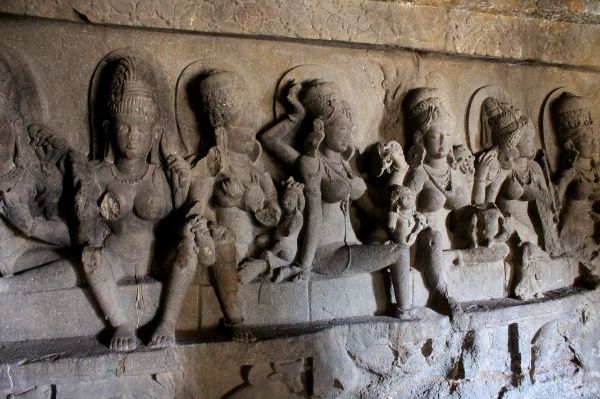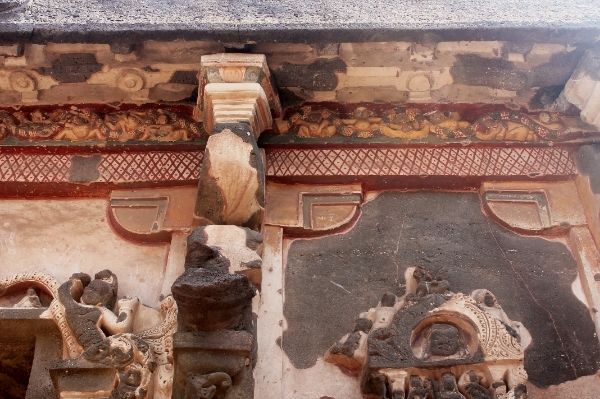 Some of the temples still had paint on them. It was crazy to imagine those whole temples painted head to toe!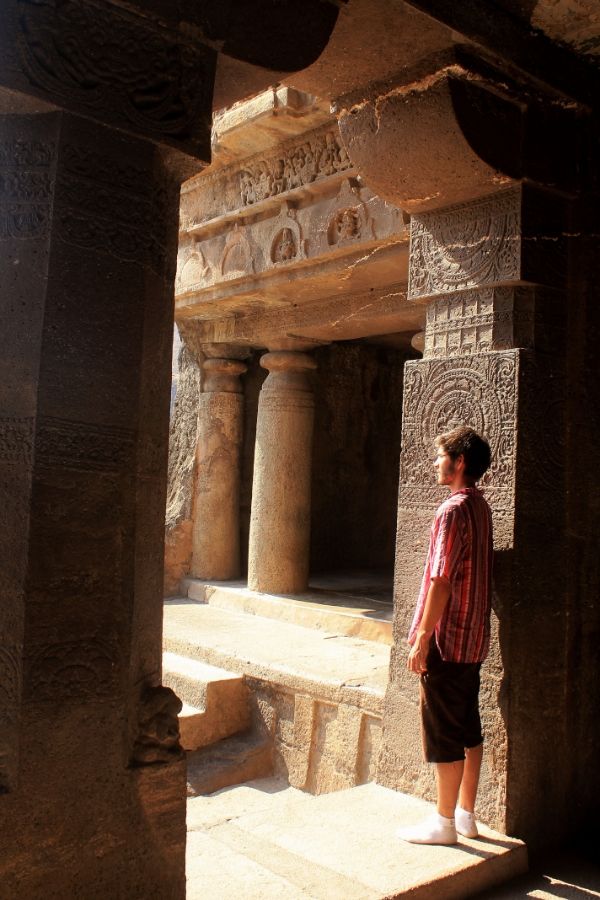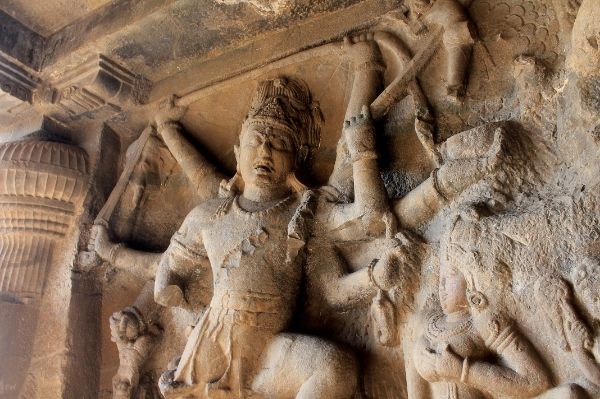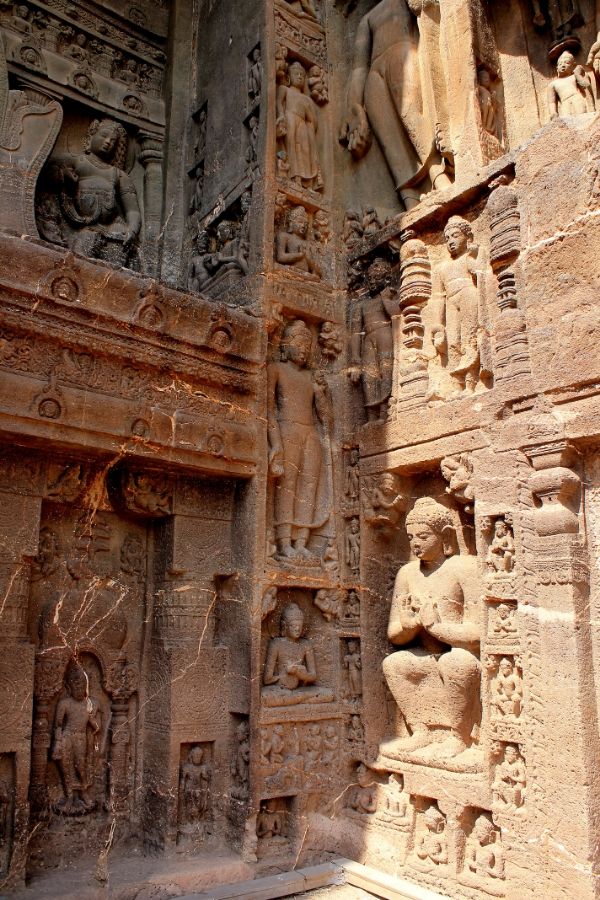 If I was standing next to the wall, I'd be barely up to that figure's knees!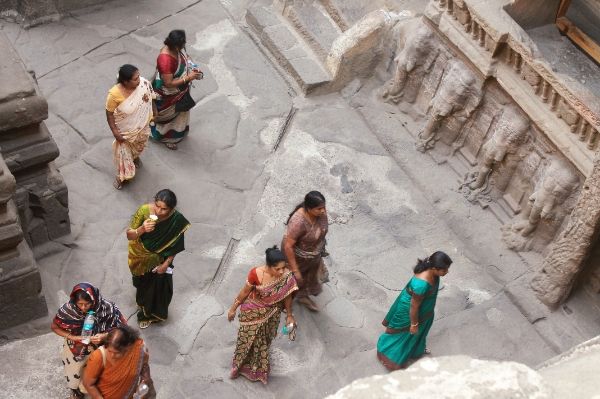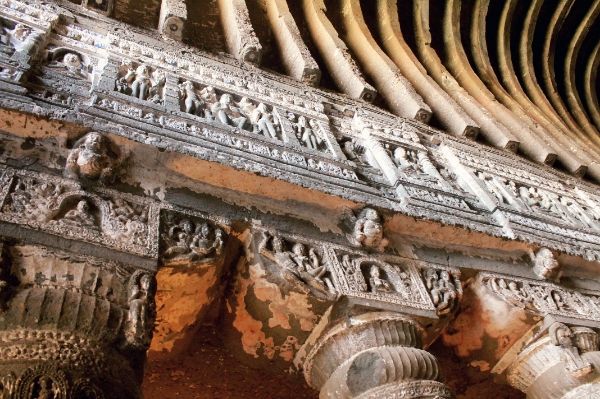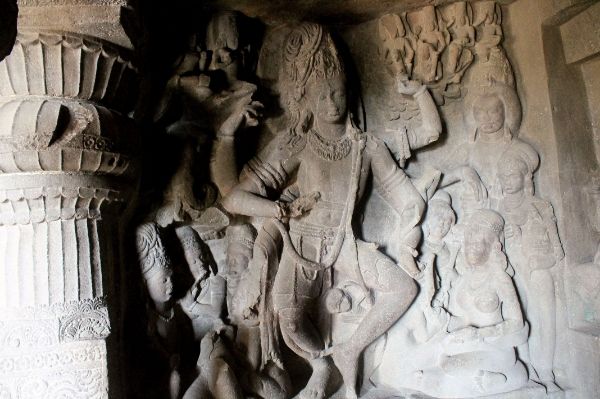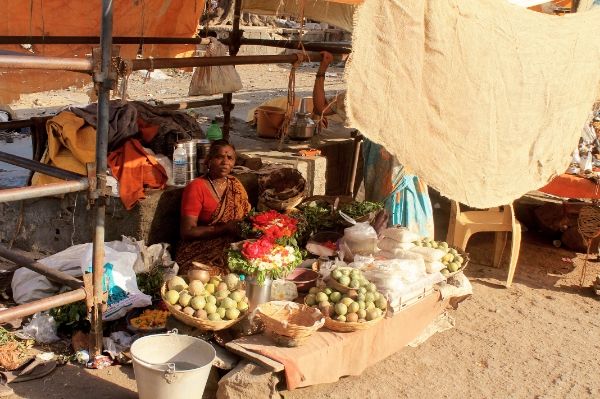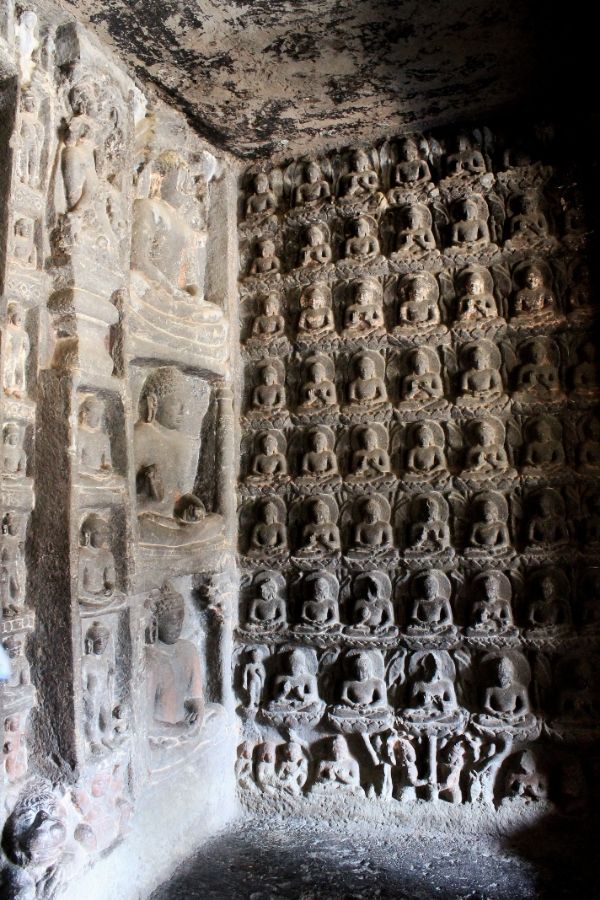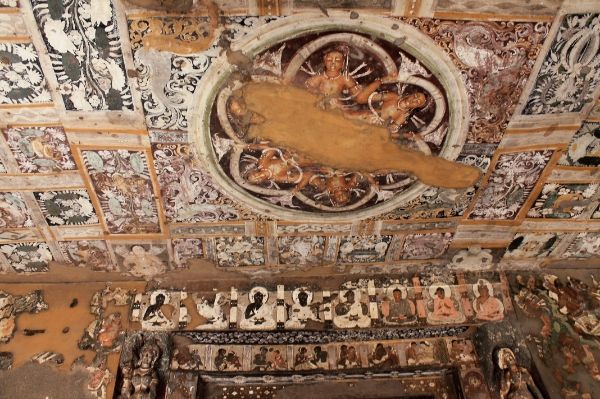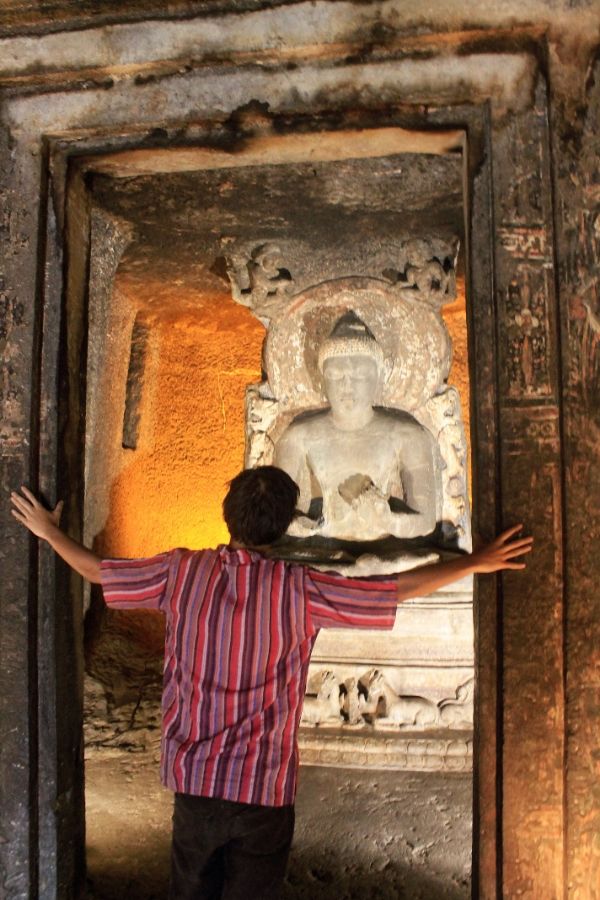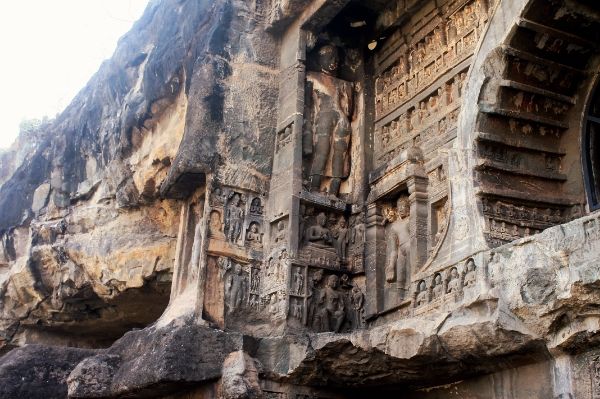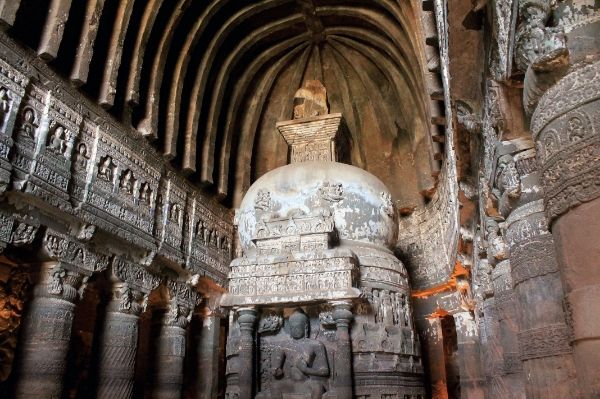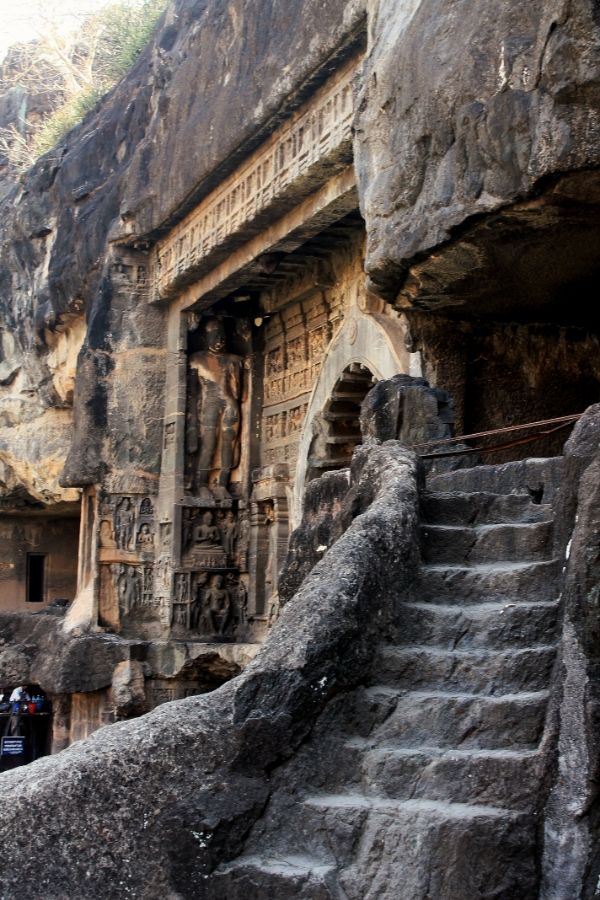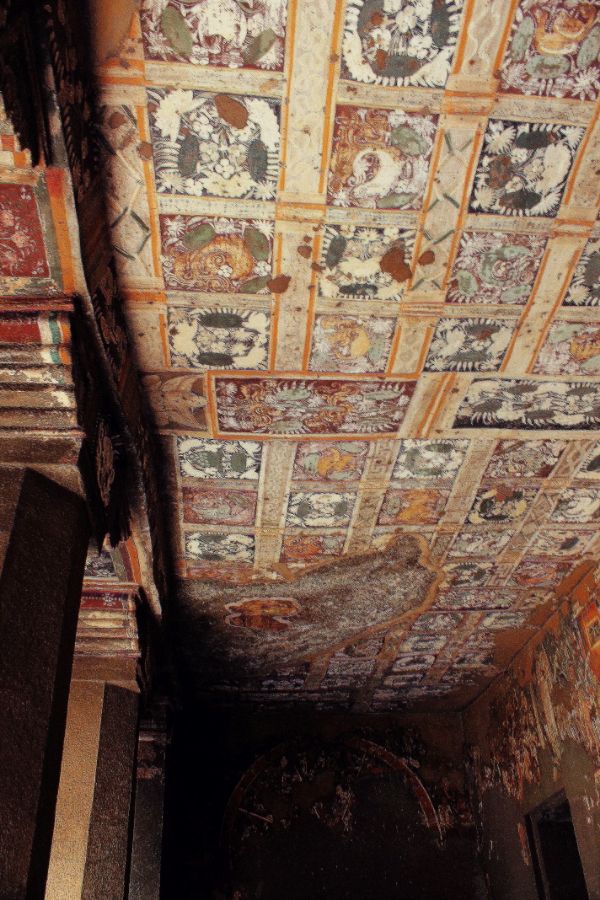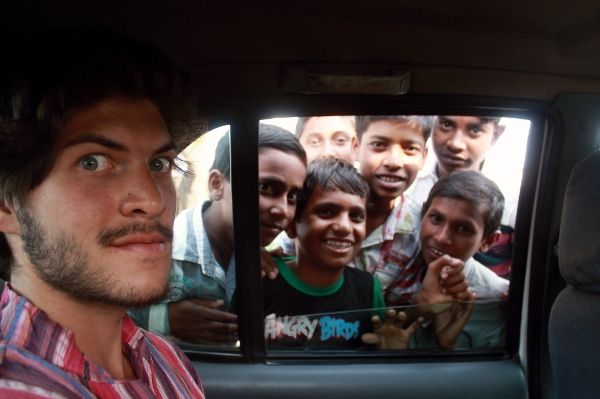 This is what happens when your car stops for half a mili-second haha.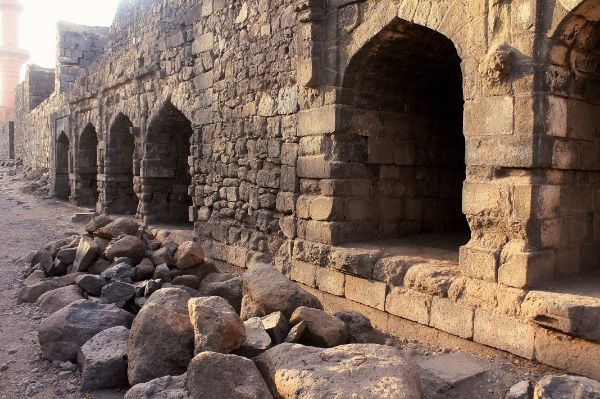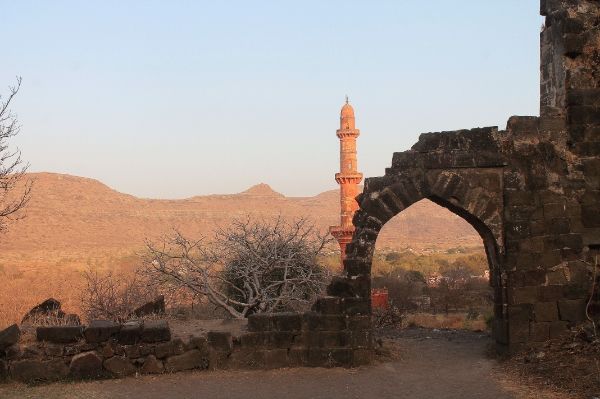 We also popped into a fort on the way home. Now I just pop into grocery stores :( Home is so not as exciting as India.
And after two days, that was that! We packed up our backpacks and took a bus to another bus to a train, but had to stay the night at a little village in a seedy little motel. Just check out them stains on our bed.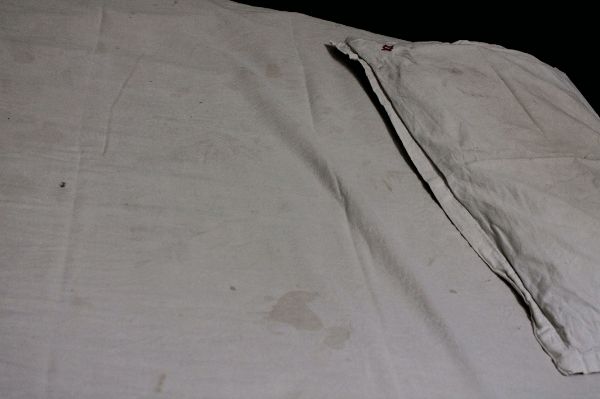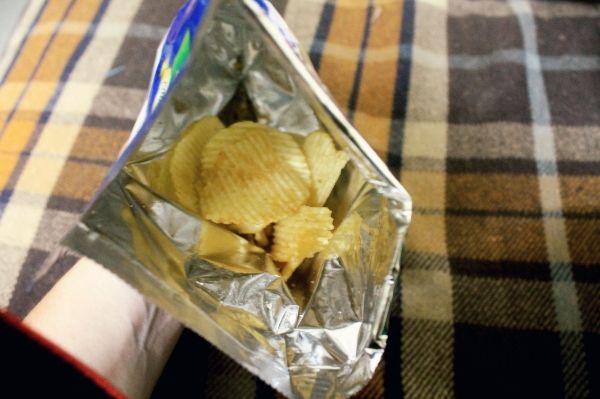 Aaaand check out my dinner. There were like
four
chips in my chip bag when I opened it. The outrage.
Next stop is Rajasthan, the desert half of India. I think it was the most beautiful leg of our journey- stay tuned!
PS- it was so awesome to see in my last "don't forget!" post how many readers I have here that are actually friends. I felt the love. Group hug guys, bring it in ;)
Also, I'm super confused if GFC is closing down too- I've read a bunch of articles saying both yes and no. So we'll see! In the mean time, don't forget to follow me on Bloglovin' just in case!
______________________________________
Follow Messages on a Napkin on: