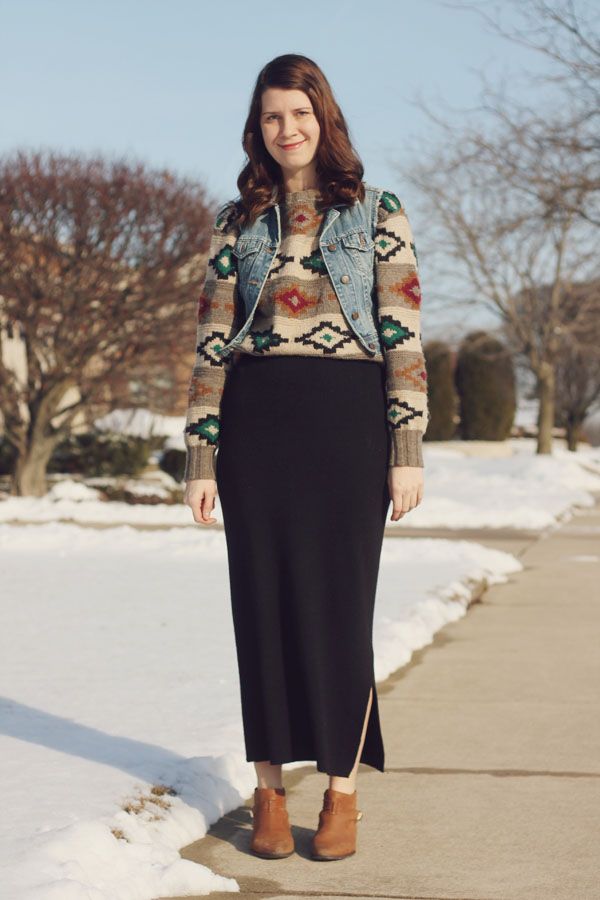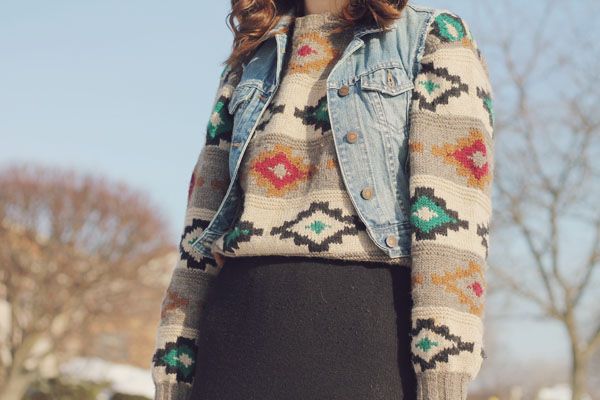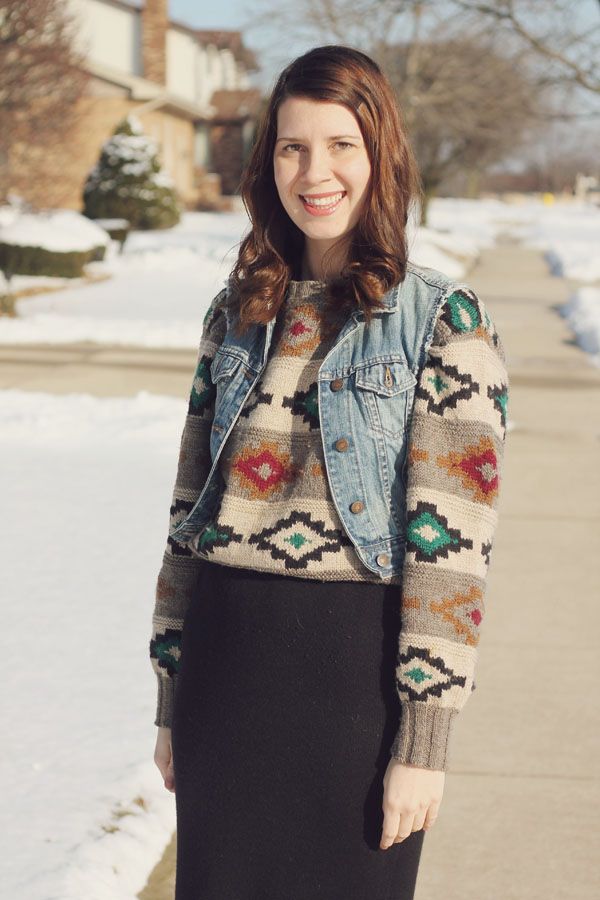 Let me tell you, grandpa sweaters are not only for old men. No sir. They're mostly for girls in their twenties that might want to give off the vibe that they're a super hip Bill Crosby type of person. Layer it over a skirt (bonus points if it's a fancy skirt!) and toss a jean vest over it, and you magically look not-seventy.
Anyone else rock these sweaters? Share posts here if you have them- I'd love to get more inspiration!
Sweater- thrifted
Skirt- thrifted
Boots- Topshop
Vest- American Eagle
And follow my current adventures in India on my
TUMBLR!