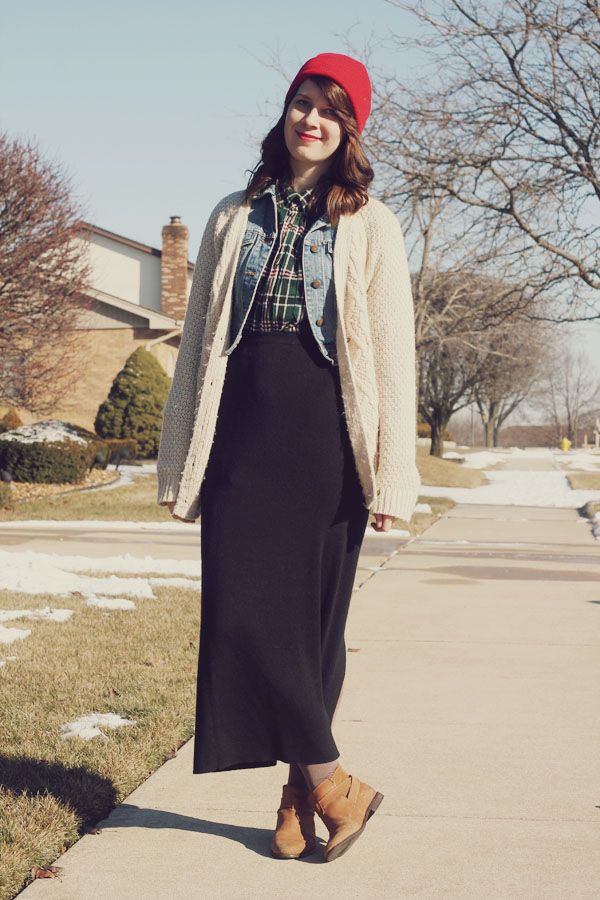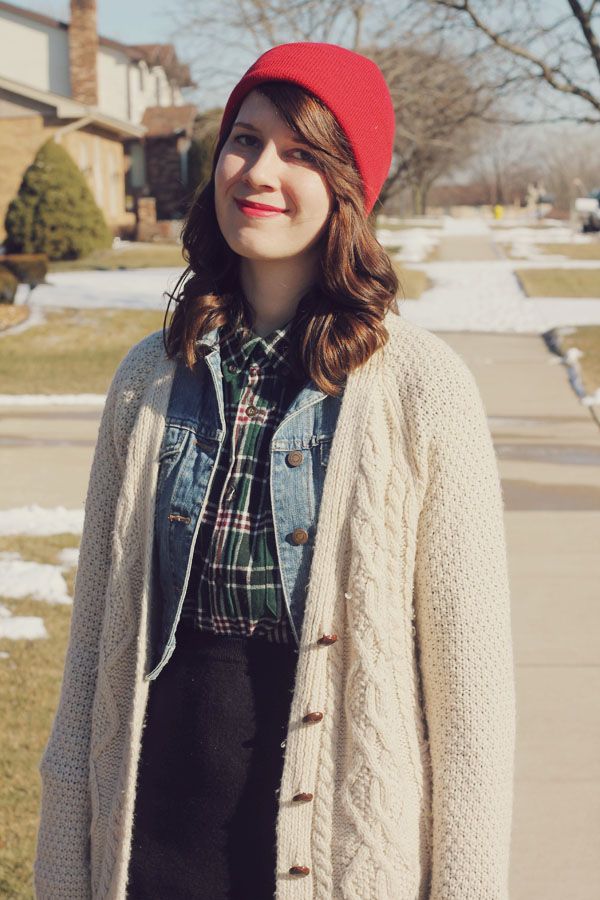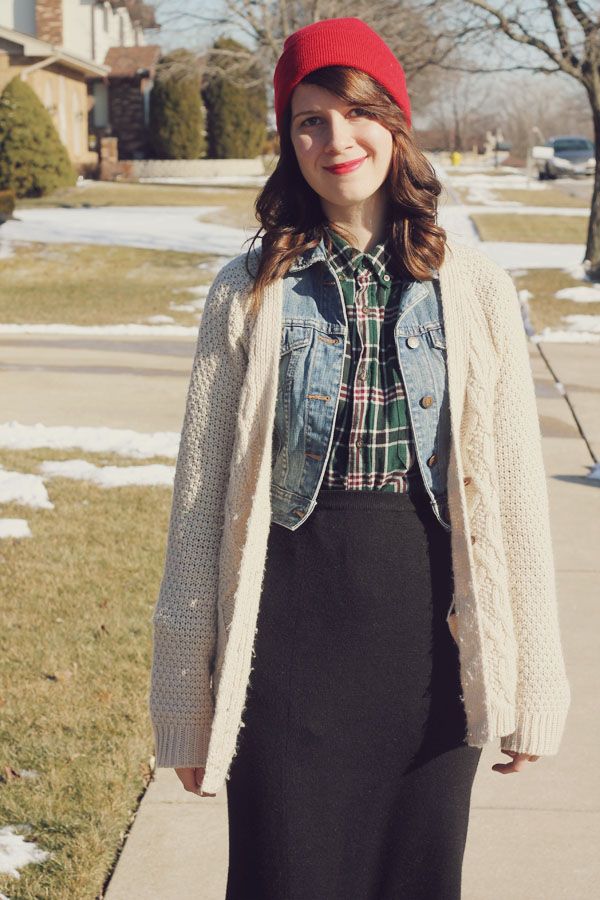 There's something fun about wearing a read beanie with red lipstick and a plaid shirt. I think it's because I feel like I'm playing dress up in a look like this. Gone is my usual vintage flair, and my 50's hemlines and old, padded shoulders.
Instead here's a grungy, laid back version of me- one that dabs on red lipstick on the train and steals her boyfriend's hat collection. Sometimes, you just need to ditch the girly, you know what I'm sayin'?
I'm sorry for that last line.
What are some of your alter egos? I'd love to see post links if you have them!
Sweater- Urban Outfitters
Vest- American Eagle
Plaid Shirt- Thrifted
Beanie- Stolen from Marc (I think he got it at Target)
Skirt- Thrifted
Red lipstick- MAC
And follow my current adventures in India on my
TUMBLR!