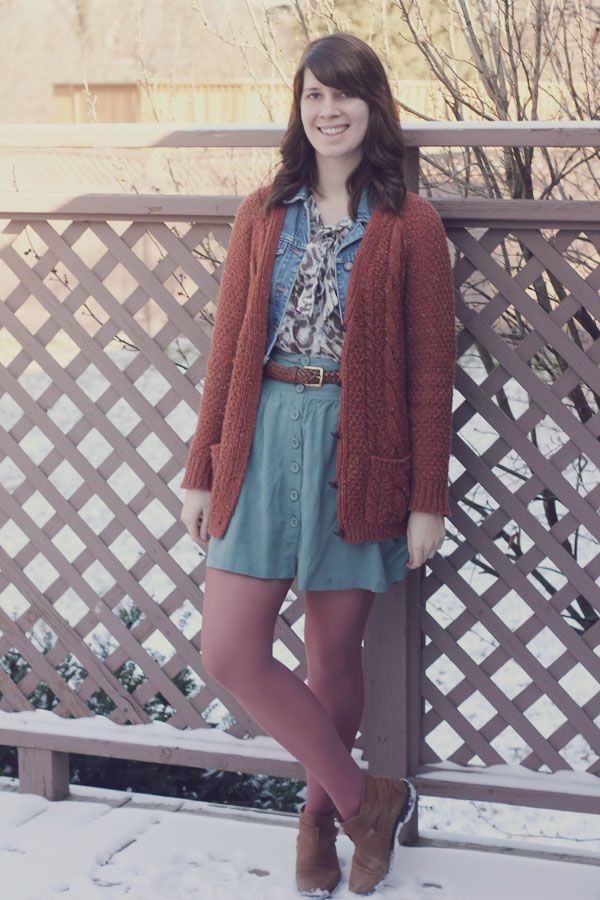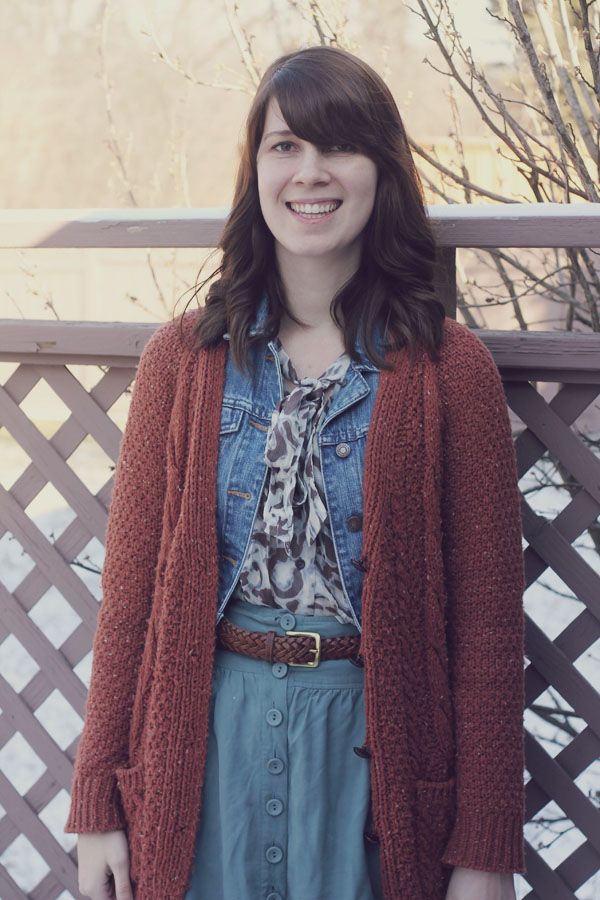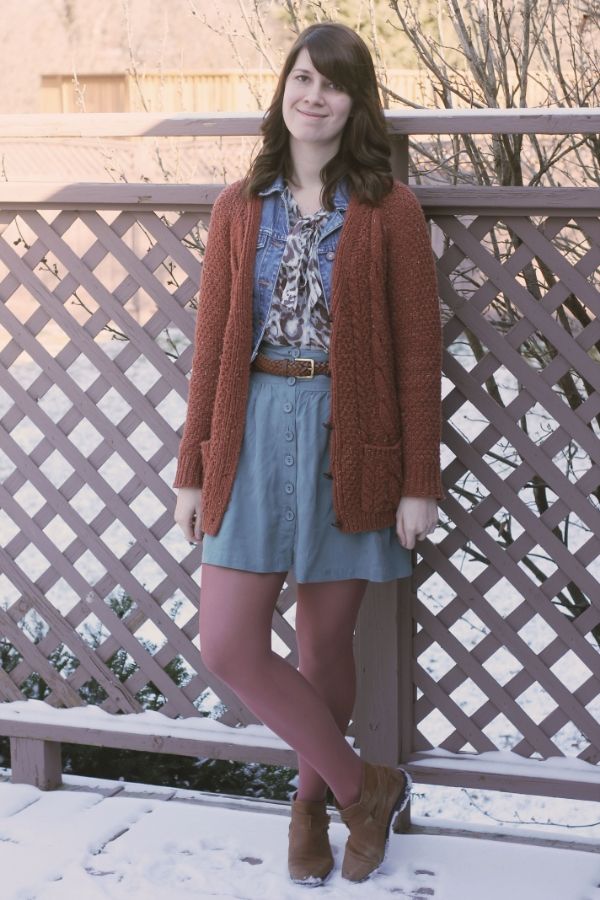 I wore this outfit a few weeks back when I took myself on a toasted almond coffee date. Laptop in hand and pretty words in my head, I cozied up in my rust colored sweater and frothy mocha, whipping up stories on an empty Word document. Sometimes that's the best way to spend an early afternoon- nibbling on a coffee cake and playing with characters.
And there's something so wonderful about a creamy outfit. Soft rust, tepid blues, and rose and camel accents. Just right for a Wednesday.
Shirt- Forever 21
Sweater- UO
Skirt- Forever 21
Jean vest- American Eagle
Tights- Target (get them, they match everythinggg)
Booties- Topshop
Belt- Thrifted
And follow my current adventures in India on my
TUMBLR!