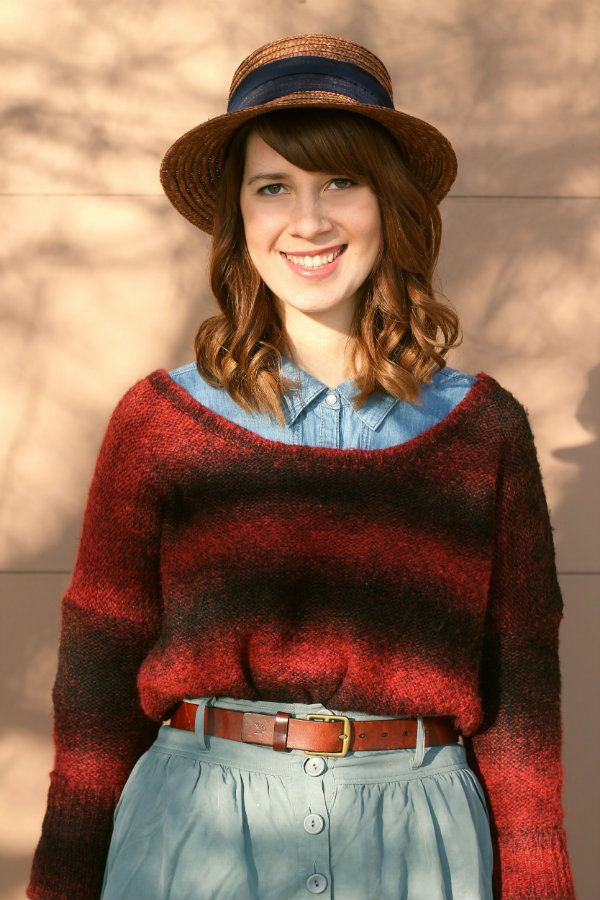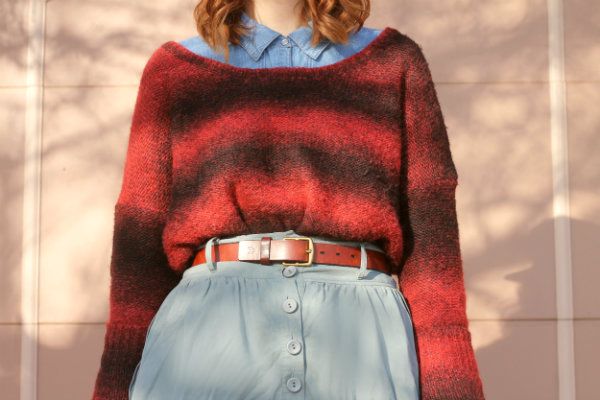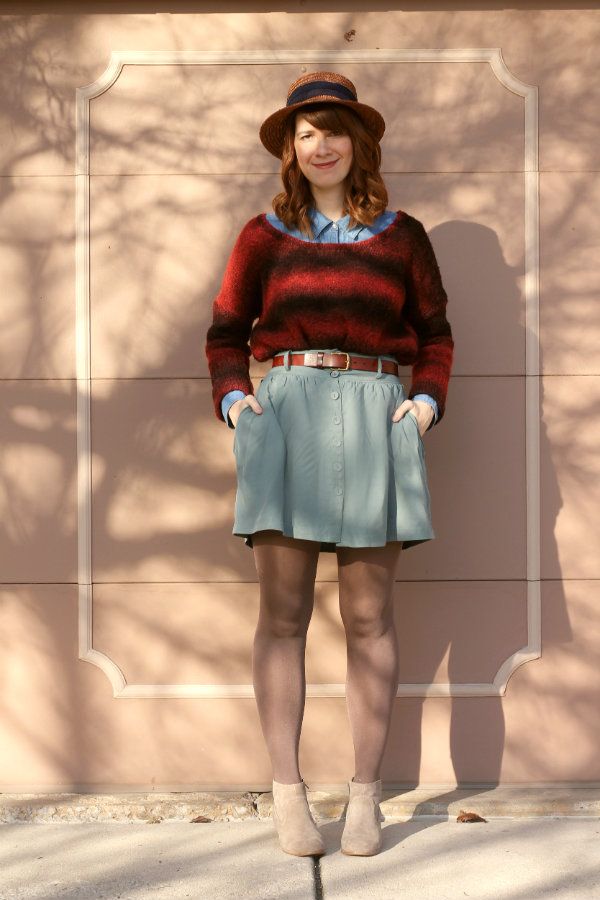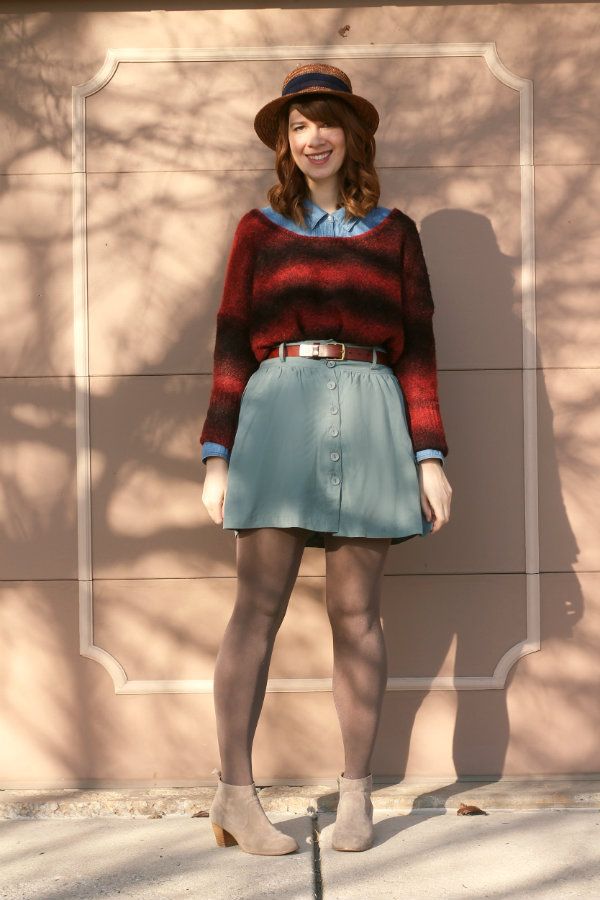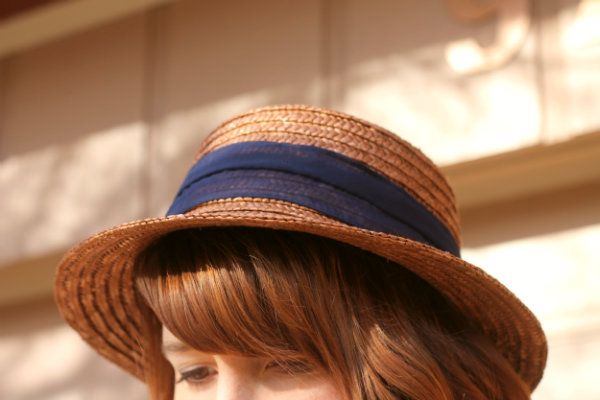 Hey girls hey! I would like to introduce you to my most favorite slash most frustrating sweater *unveils!*
I don't know what it is about this guy, but it has piqued my fancy and I can't get over it. It's just a normal, red ombre-y, slouchy thing but I keep wanting to shimmy into it day after day.
And it goes with nothing.
I mean it
does,
but it doesn't look very interesting paired with much. And so I keep resorting to it during those mornings when you can barely summon the energy to brush your hair, let alone choose anything that aren't a pair of jeans. But I think I finally cracked it, and at the same time made my peace that sometimes simple outfits are quite lovely too. Especially if they're topped off with wide-brimmed straw hats.
Can we make hats a big deal again? I digress.
Sweater- UO
Hat-UO
Skirt- F21
Belt- CK, thrifted
PS see how I conquered another tricky sweater
here
!