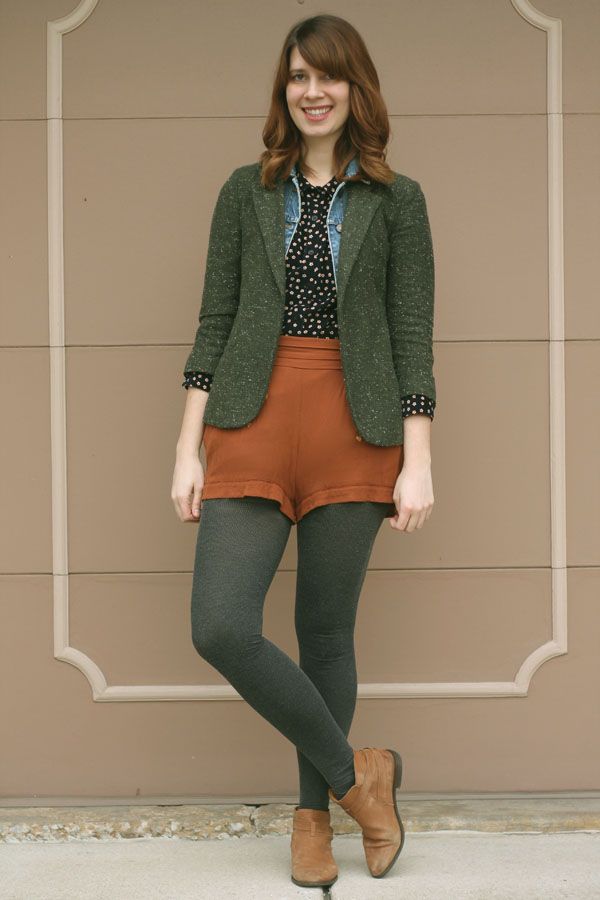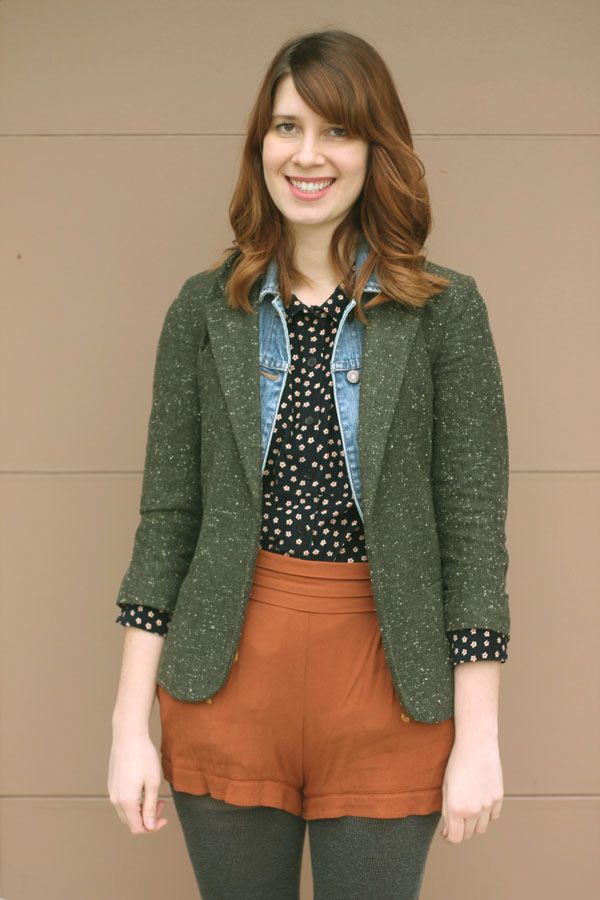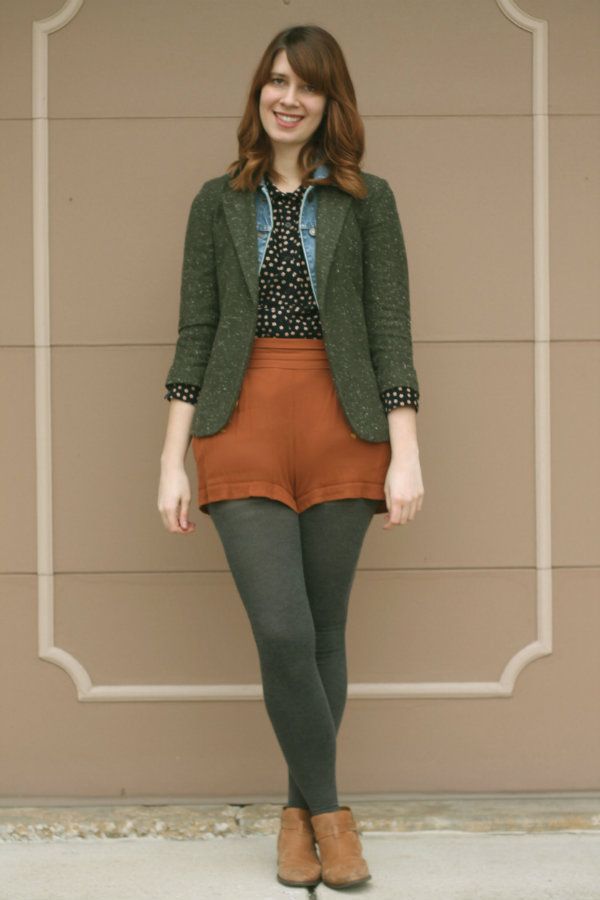 My weekend was filled with tight high-waisted pants a la Sandy from
Grease
, kisses on the forehead to make headaches go away, burger dinners that threw threatening warnings from thighs away, vintage shopping in stores inside quaint little houses with pink doors, trying on backpacks half my size for our India trip, hunting shelves for half priced books, and watching Oscar nominated movies and Ebert & Roepering them.
I'm scowling at Monday, I want my lazy weekend back!
And on a more sartorial note, one of my favorite layering tricks is adding a denim vest under a blazer to give a tiny pop of color. Do you have any interesting tricks? The colder it gets here in Chicago the more and more I'm tempted to just walk around in three hoodies every day. Lend me some inspiration!
Blazer- Urban Outfitters
Shorts- Urban Outfitters
Vest- American Eagle
Shoes- Topshop
Daisy print top- thrifted