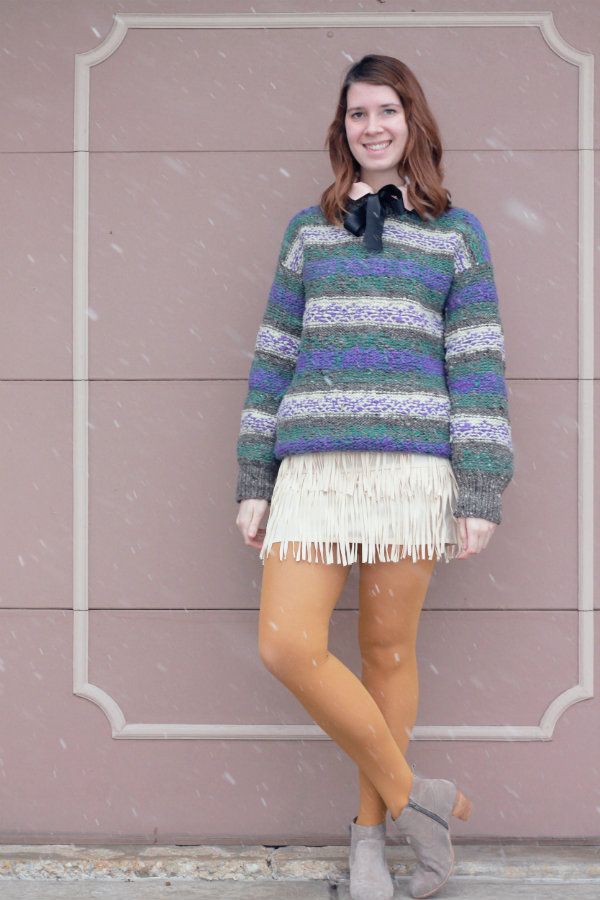 >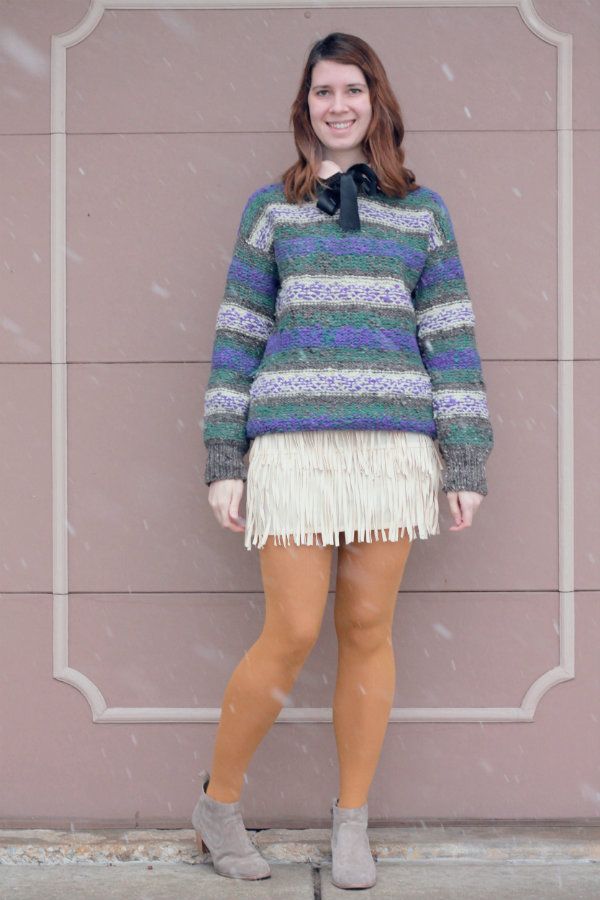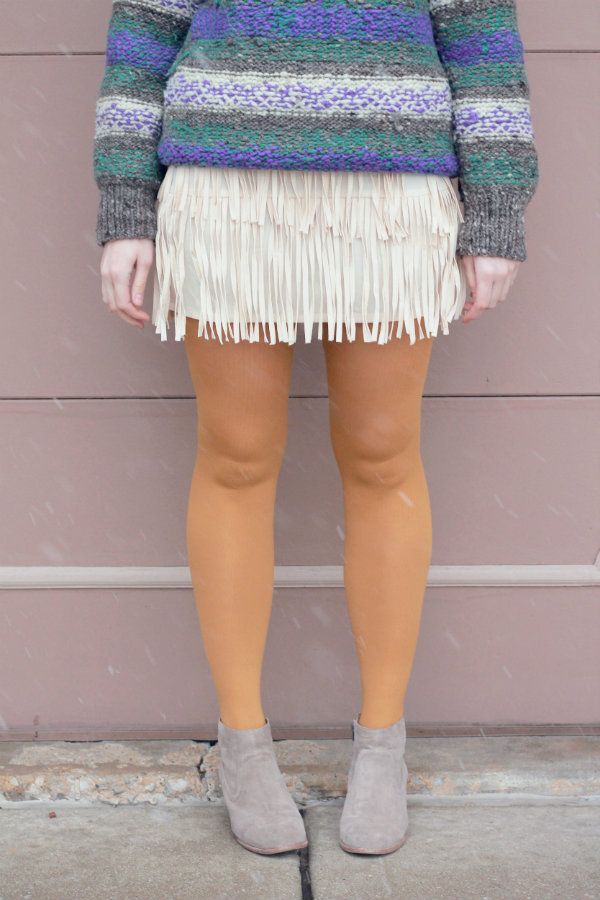 Why must sweaters be scratchy? How much fabric softener do I need to marinate this big lug in in order to not make me feel like I have a second bout of chicken pox. And you know I'm just going to keep wearing it because it's so perfectly grandpa-looking. These are my big qualms in life.
Also, how amazing is this fringe skirt from
Lulu*s
? Prettaaay amazing.
That is all. #lazypost
Sweater- Urban Outfitters
Skirt- Lulu*s (recent!)
Bow- bit of ribbon
Booties- Macys
Tights- Target