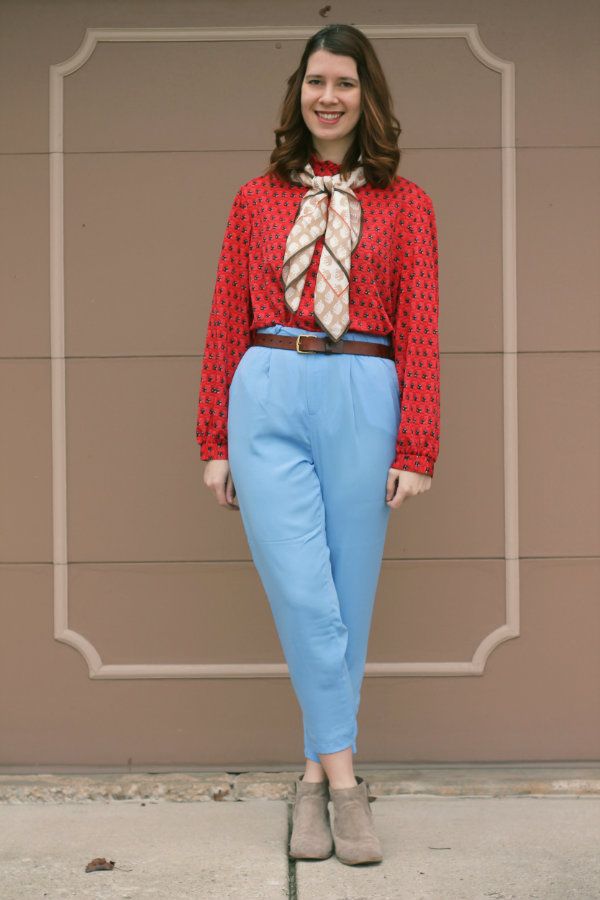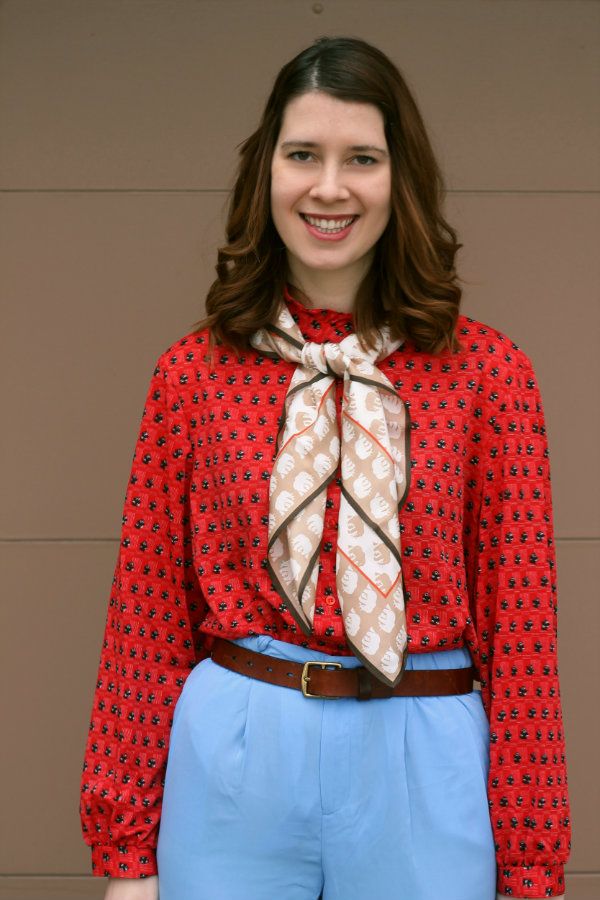 Day two of the new year calls for a fancy shmansy-outfit, don't you think? I'm starting to get a full-blown crush on silk scarves. And there's a funny story behind this one.
My boss gave me a gift card to Banana Republic for Christmas this year, and as I looked at the simple grey card in my hand, I wondered if this was his sly way of finally getting me to dress professional. I usually come barreling through the office door in flamboyant grandpa sweaters, patterns warring with patterns battling with patterns, and high-waisted anything.
And when you think of Banana Republic, you certainly don't think my style. You think beige. You think of cardboard colors and pension accounts.
And so I thought "Ok, two can play this game", and decided I'll keep up my crazy clothes choices and buy a MEN'S SUIT there. How do you like them apples, sir?
Haha just kidding. I actually took this as a fun challenge to pick something out that I can coax and mold into my style that I normally wouldn't glance at twice. And what that certain something was was this elephant-patterned scarf!
When I tied it around my neck and glanced at the mirror, i felt like my name was Beatrix and I was on a safari tour in South Africa and should be holding a giant butterfly net in my left hand. All that from just one glance. How could I not buy it?
And so our love affair started.
Did you ever have a moment like this? I'd like to hear your stories :)
Shirt- thrifted at Goodwill
Scarf- Banana Republic (and it's 50% off!)
Pants- F21 (recent!)
Belt- thrifted