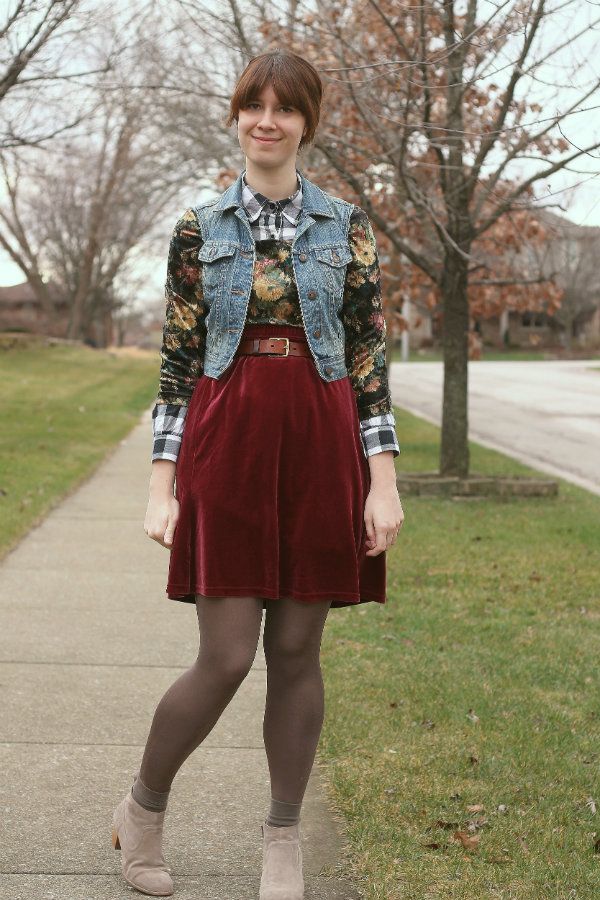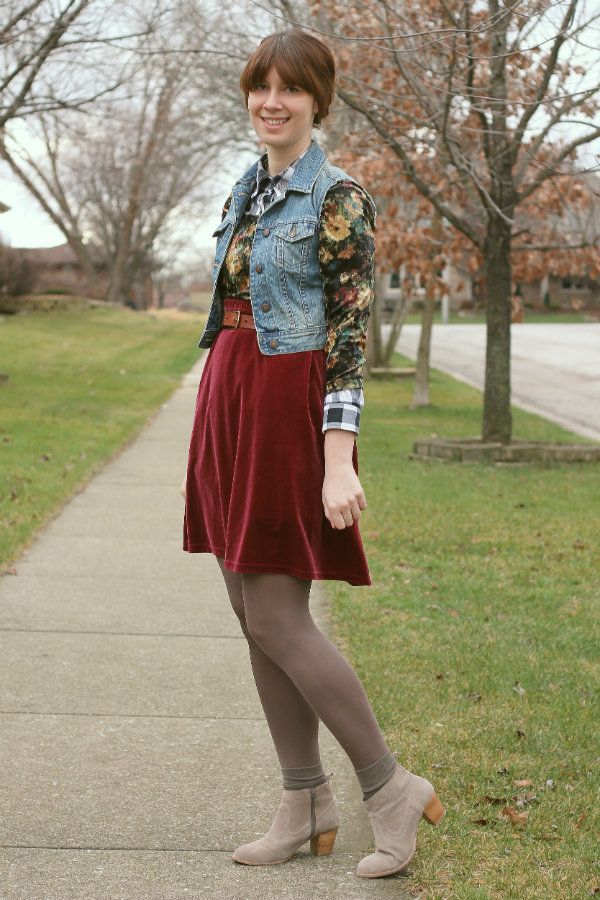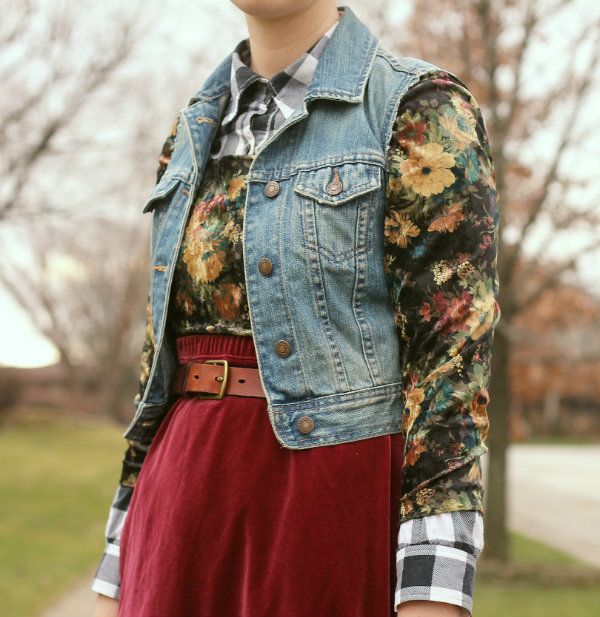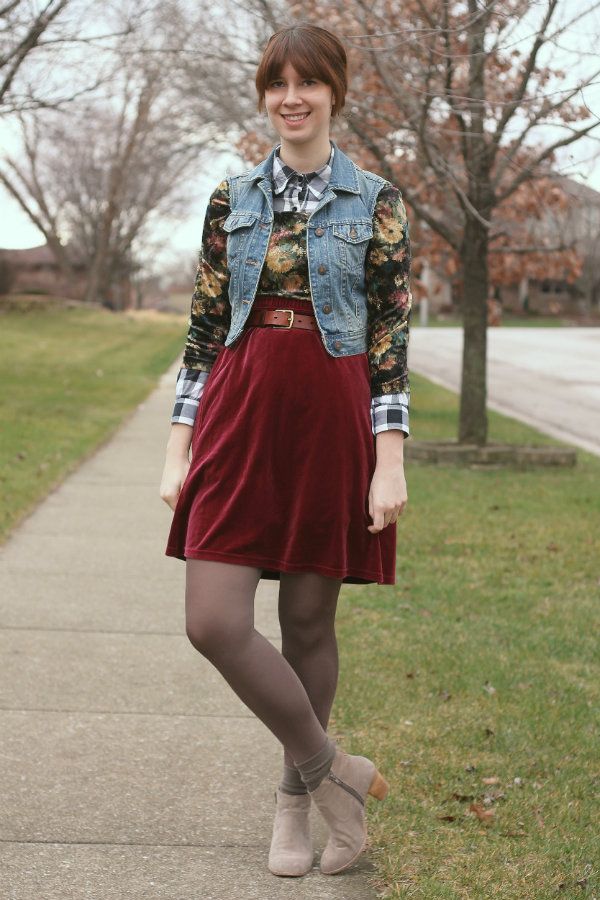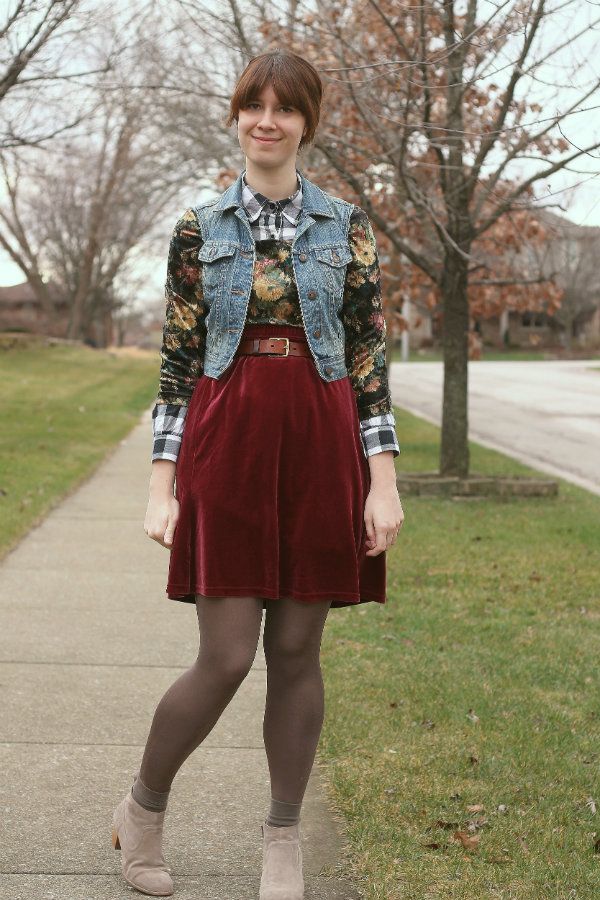 Why yes, I do seem to be wearing velvet from head to toe. And I'm totally fine with that.
This has got to be one of my favorite fall outfits. Some checkered plaid, velvet wrapped up in dark, deep colors, a few crunchy looking flowers sprinkled in, and a denim vest- what more can a girl want?
I borrowed this stunner of a dress from Marisa over at
The Shades of Monet Chronicles
, and was slightly bummed to find out it was scandalously short on me when I tried it on. Seriously friends, it looked like a naughty ice skating costume on me. I toyed with the idea of possibly being into that for half a second, and then decided to do what I always do: Toss a skirt over it. You see, I feel like nothing can ever be too small or too big on you- there are always ways to cheat around it ;)
The fun rusted, dark colors in the dress allowed me to be creative in layering it, and I decided to keep the color scheme dark in order to pair it with some loud pieces (like more velvet and an equally large print).
See how the rest of the girls over at
Flock Together
styled this same piece:
I'm particularly loving Marisa's awesome jewel-toned hat, Rachel's heart accent on her tights, and Hannah's orange tights and butterfly necklace!