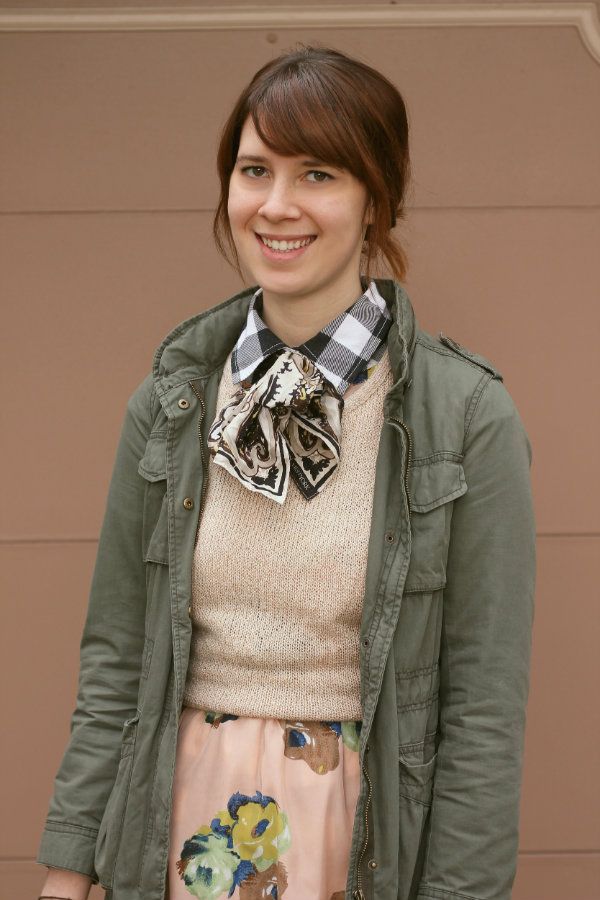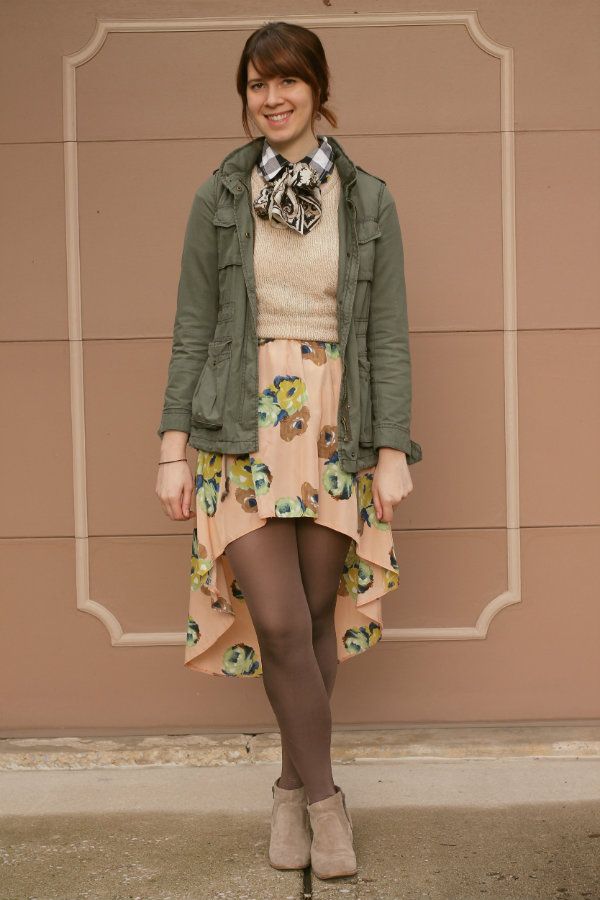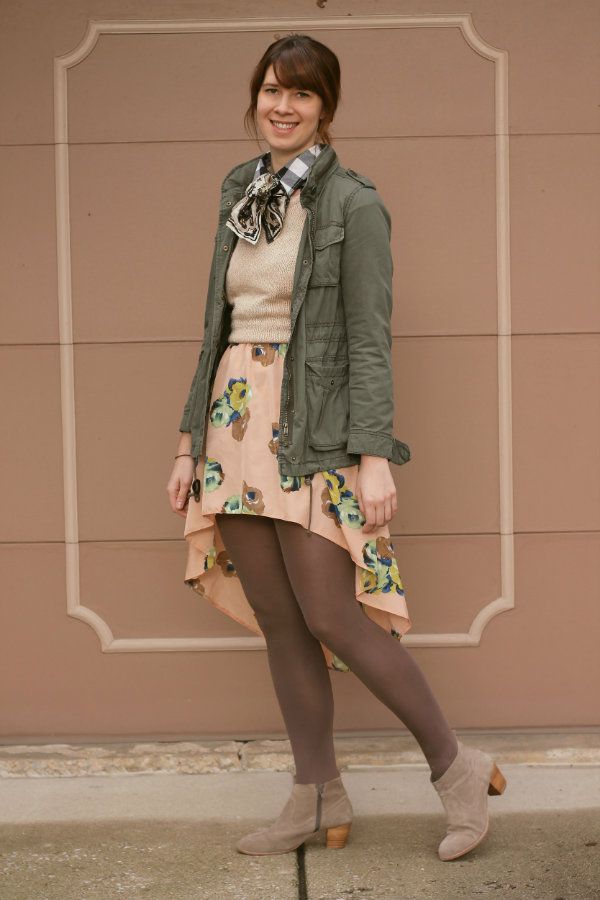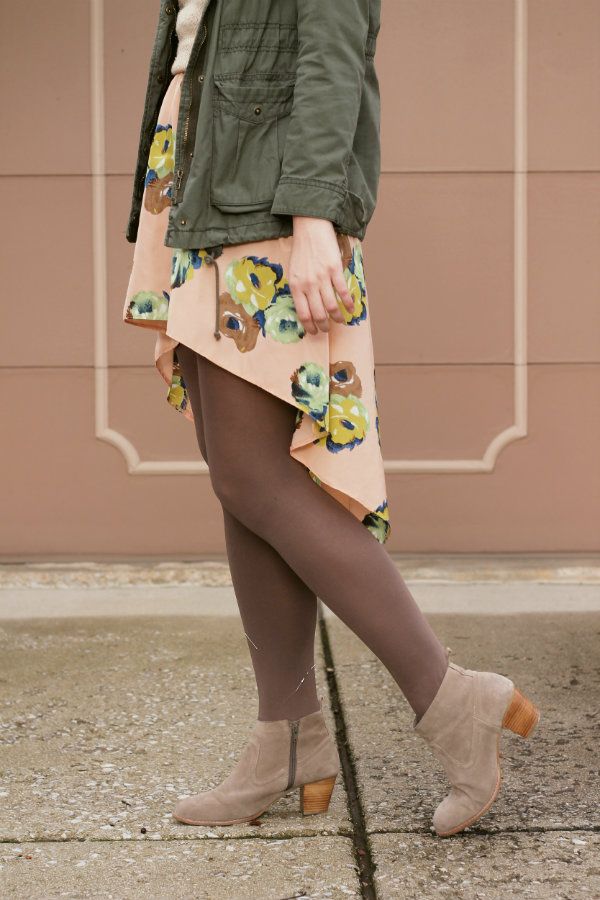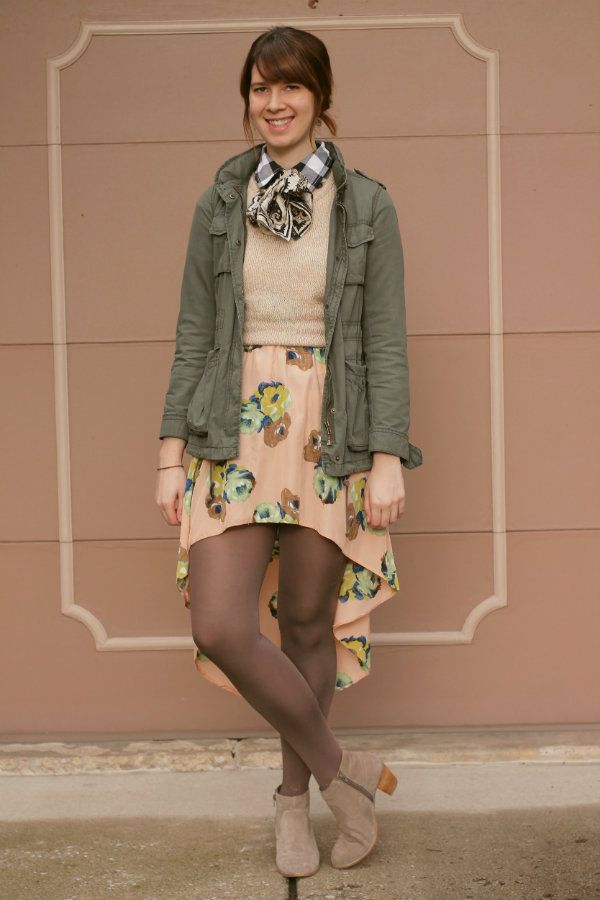 Haha notice the bit of tinsel wrapped around my leg on the shoe detail shot. Obviously it's all kinds of festive over at my house. Now onto more sartorial news, I've been guilty of keeping this dress from Hannah (the girl behind
The Braided Bandit
) for about a month now. It's just so pretty and flowy; every time I tried putting it into a mail package I slipped it right back out. I clearly can't be trusted.
But I must confess, half of the appeal of this dress for me was that it was so darn hard to style for winter. It was playing coy with me and hard-to-get and I needed to conquer it! (I realize I sound like a guy right now, yes.) So we continued with our little dance and I tried to woo the dress one way or another until it finally,
finally
came to me. Slap a military parka-esque jacket over it and tie an Aubrey Hepburn-esque scarf around my neck. Check and mate.
It's yours once again, Hannah ;)
Dress- Swapped with
Hannah from the Braided Bandit
Sweater- UO
Checkered Shirt- F21
Silk Scarf- No Idea (Back of Sock Drawer)
Jacket- H&M