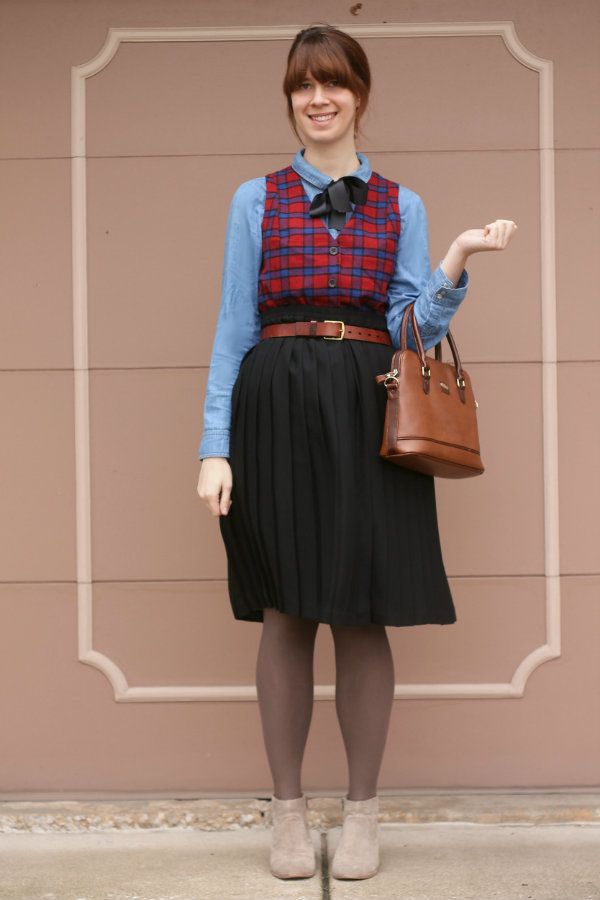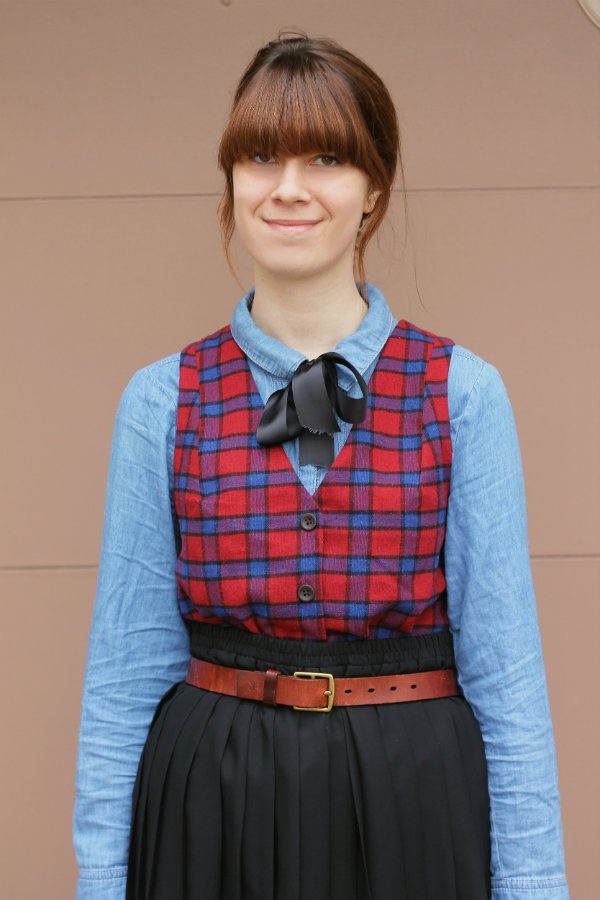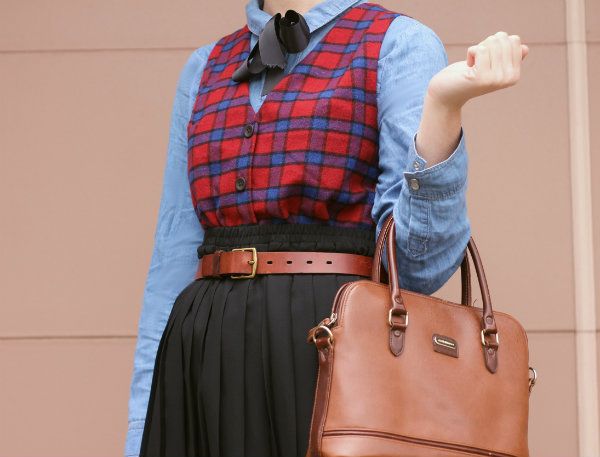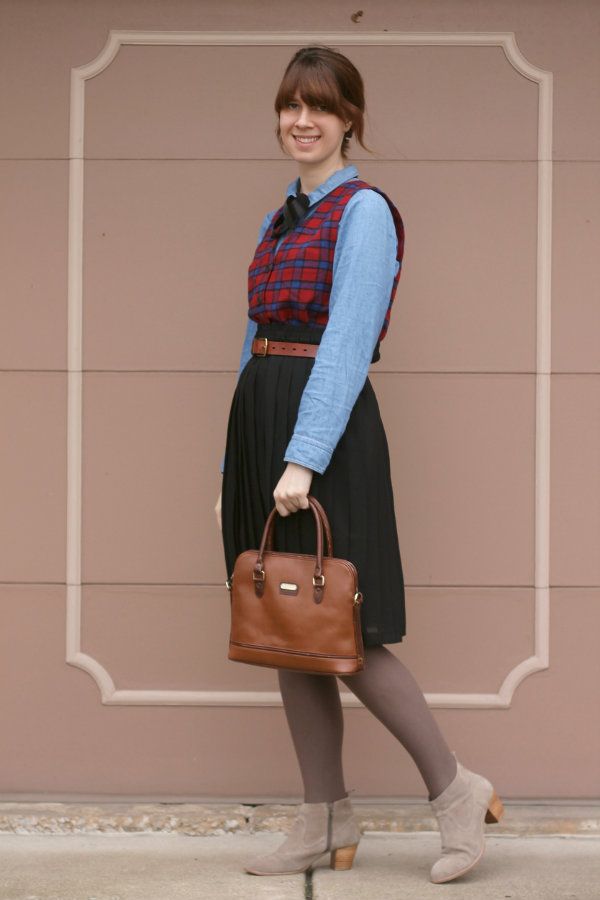 Who would have thought that finding a bit of loose ribbon in my basement would transform my whole outfit? It added the perfect finishing detail to my look, tying together (pun!) my demure, preppy outfit.
Now onto a more pressing topic: What is one to buy for their boyfriend's parents for Christmas?! This question here has been making me lose hair while I sleep. Soon I'll start looking like Curly from the Three Stooges.
Yesterday I thought I had a stroke of genius and assumed the turmoil would be finally over. My brilliant plan: to buy gourmet salted caramel hot chocolate and make peppermint bark to go along with it. I imagined them making it over the stove and pouring it into big white mugs decorated in Christmas trees and Rudolfs, the fireplace all ready and blankets out on the couch. Adorable and cozy, Now the new problem would be actually parting with the tasty treats ;) I gave myself a smug nod of approval and did a little happy jig in my socks.
But that was short lived. I texted Marc bragging, including a hair toss as I pressed the 'send' button, and he texted me back with the most cruel of two words "scrap it". Apparently his family never drinks hot chocolate.
Clearly I'm dating a monster.
So girls, ideas? You either give them up or I'm breaking up with him till after Christmas to side step this dilemma. Haha go forth!
Dress (Worn as vest): UO (bought with Elana from
Room 334
!!)
Shirt- F21
Ribbon- Found in basement (lol)
Skirt- thrifted
Purse- thrifted