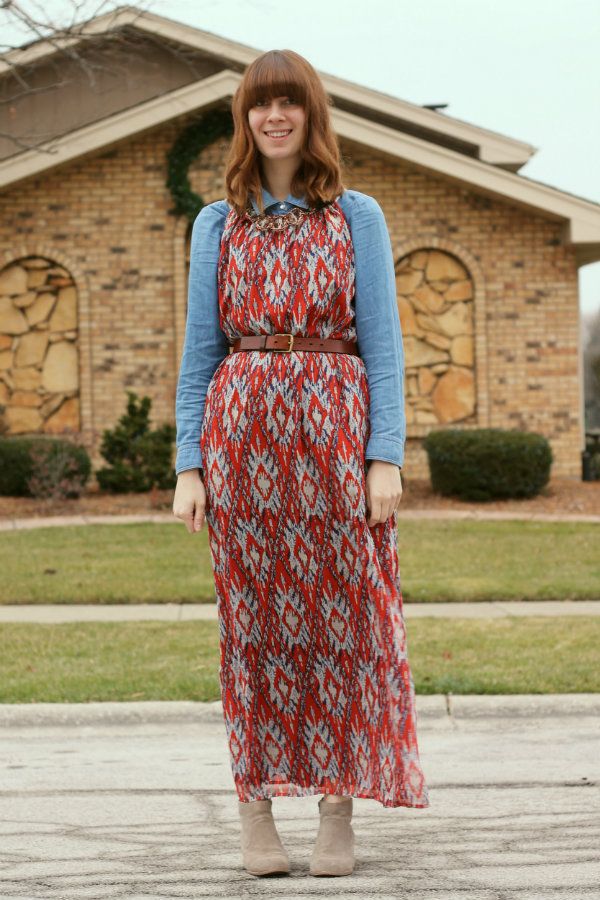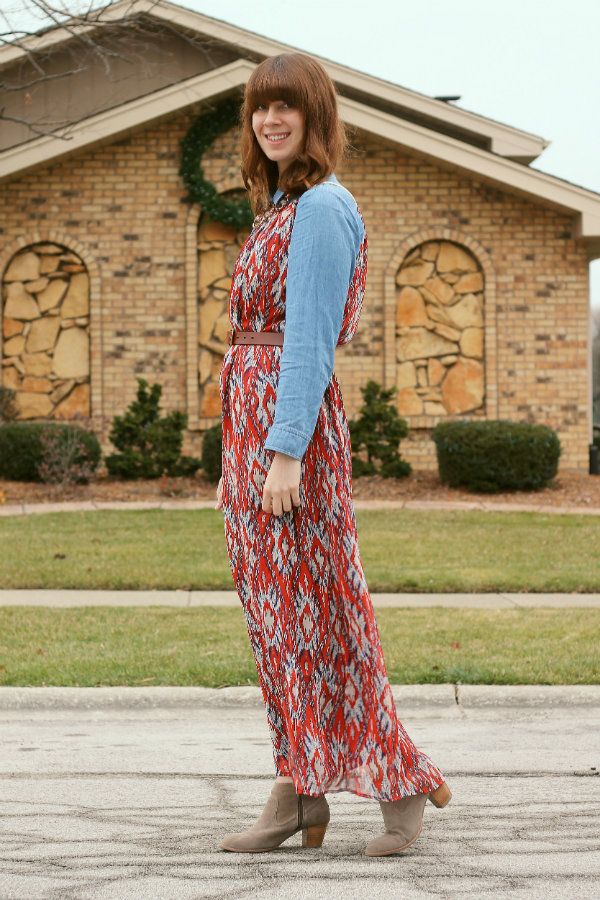 Now if you wear a print like this on a Monday, then it'll turn out to be a pretty swell Monday no matter what.
When I saw this summer dress I didn't care that it was December and flurries were ready to fall over our heads, I needed it. That tribal print needed a home in my closet, and I was all too willing to make it work. I added a chambray shirt under it and cinched it with a belt, and voila! We have ourselves a cozy winter-appropriate outfit.
Now the trick is to somehow convince myself to take it off.
Dress- c/o of
Sugarlips
Shirt- F21
Belt- CK (thrifted)
Booties- Macy's
Necklace- J Crew
PS- sorry to Katherine for constantly making you pine over these booties! ;)
PSS- my parents are from Poland!