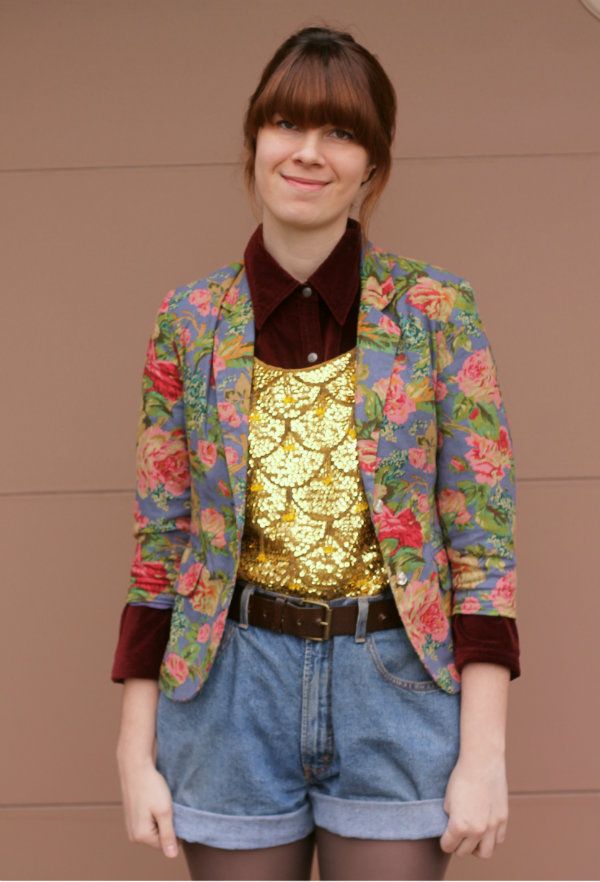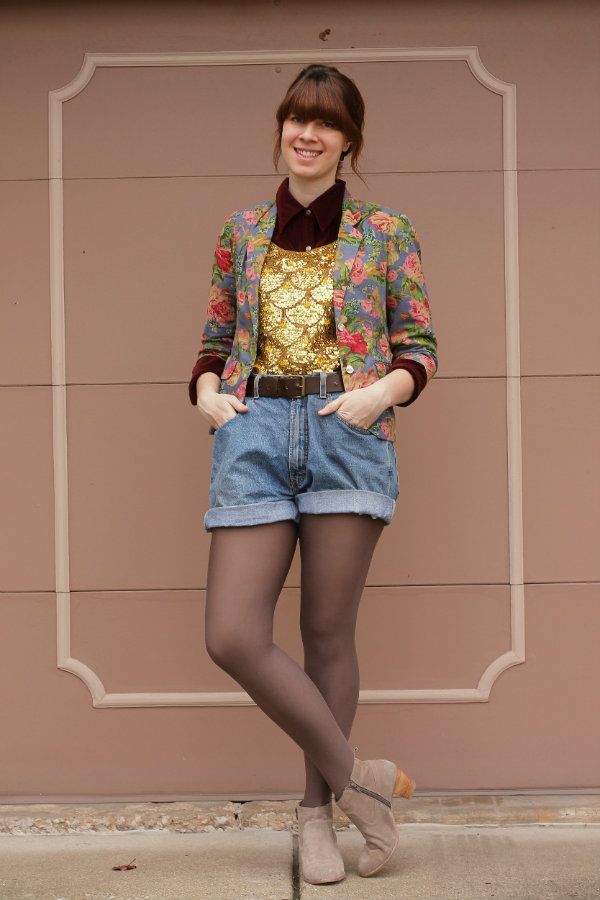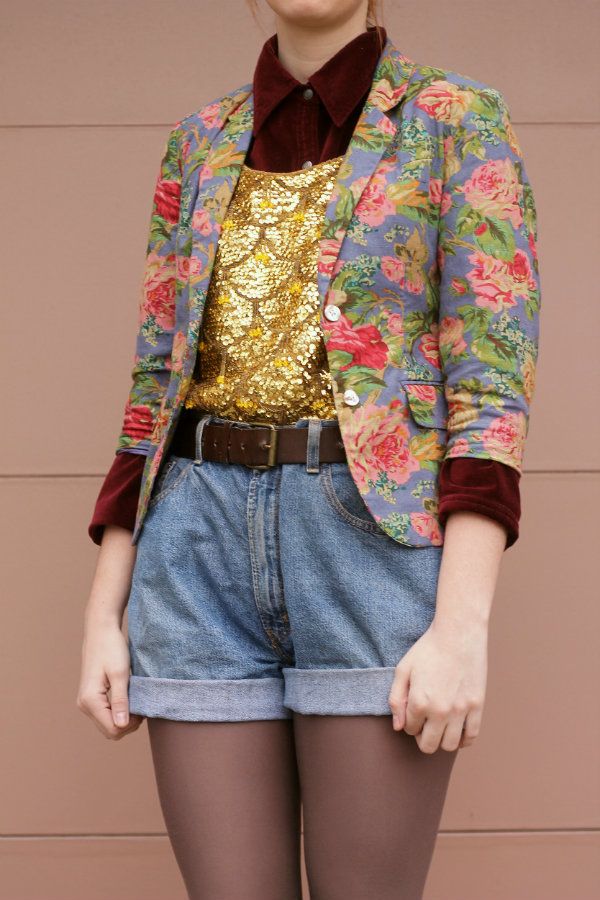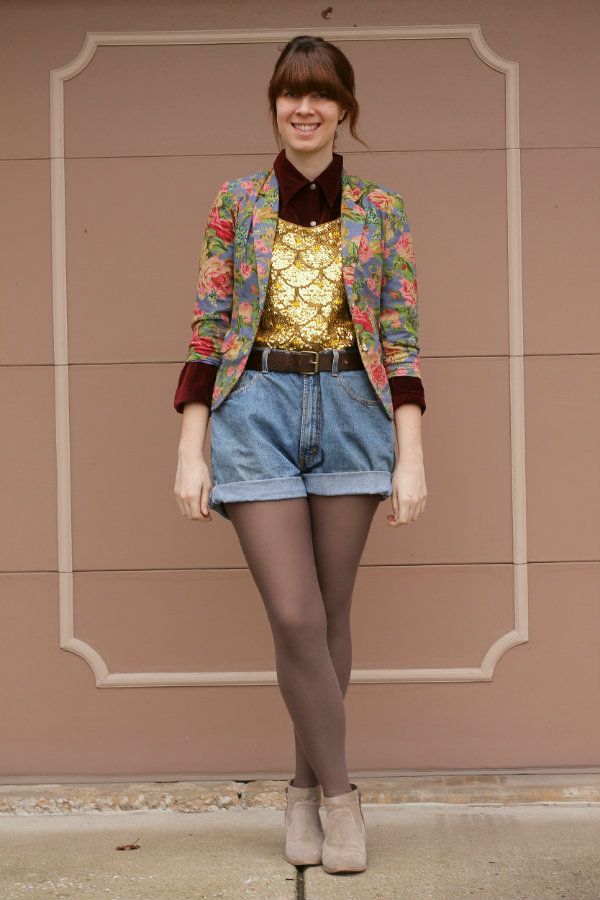 Florals? Sequins that look like chain mail? Suede shirts? High-waisted jeans? This is one of my more...out there outfits, yes,but man oh man do I love it. I felt like the equivalent of a four year old getting dressed; just grabbing all my favorite things and piling them on one after the other. Whereas 4-year-old-me would probably be wearing a cat-ears-headband on top of a purple tutu over batman onesies and jelly sandals...I wore this.
Though that first outfit sounds kind of intriguing.
Too far?
I got to borrow this pretty blazer from Marisa over at
The Shades of Monet Chronicles
(I'm pretty much robbing her closet blind at this point), and below you can see how both she and Katie from
Butterfly Loves Snapdragons
styled the same piece!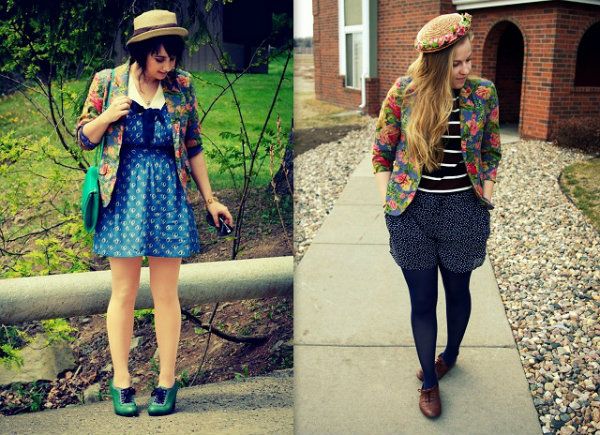 If you want to see more remixes, hop on over to our collaborative blog,
Flock Together
!
Blazer- borrowed from Marisa
Suede shirt- thrifted
Jean shorts- thrifted (but cut up men's jeans)
Amazing Sequin shirt- vintage, thrifted (for $5!)