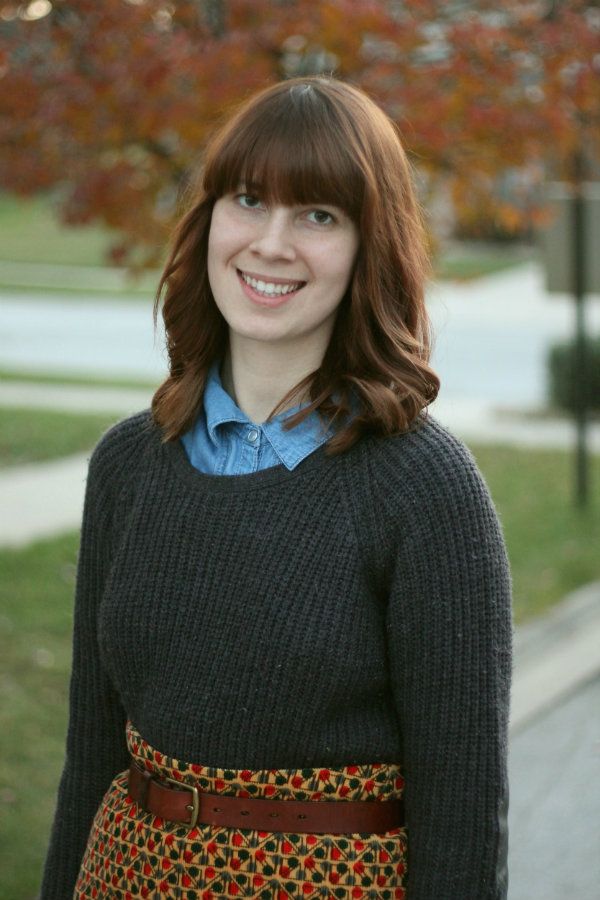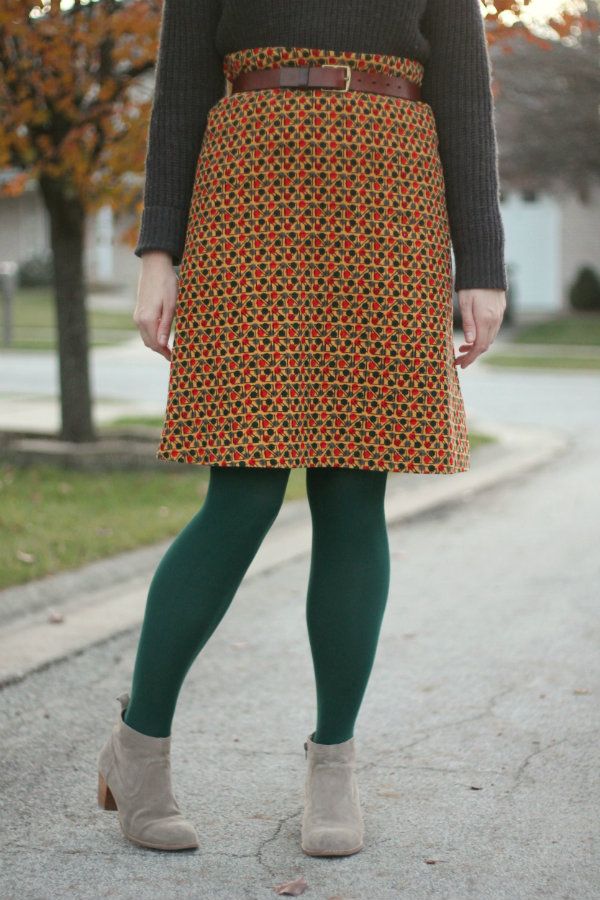 Thanksgiving is just around the corner, which means I'm T-minus two days away from stealing the pumpkin pie and eating it alone in the bathroom. UNDER EVERYONE'S NOSES.
Can't wait.
And look at me go, another pair of colored tights! I'm out of control. I particularly love them paired with this skirt, probably because I particularly love this skirt to begin with. It can do no wrong in my eyes. And the way I bought it was a lovely bonding moment between my mom and I.
We were on the phone and I was taking a stroll to my neighborhood's corner Walgreens when a thrift store crossed my path and, me being me, I couldn't refuse it and popped in. And after thumbing through a few racks, I found this corduroy madness and startled my mom by gasping.
She thought I was having an asthma attack, but really I was falling in love. I told her I couldn't buy it; rent was in a few days. She told me to put my big girl pants on and march it to the cashier. I told her I have too many clothes as is and didn't need it. She reminded me of the Great Coat Fiasco of '08*. I told her to stop enabling. She tsk-ed. I sighed. And then with an exasperated grumble she said she'd buy it for me.
Deal.
I can see where I get my clothes fever from.
Skirt- thrifted
Sweater (with elbow patches!)- H&M
Chambray shirt- F21
CK Belt- thrifted
Tights- F21 ($4!)
*the Great Coat Fiasco of '08: Mother saw a beautiful coat in Macy's. Mother did not buy coat. Two days later it was sold out and she called 15 stores within a 40 mile radius just to track down said coat. Then we drove over an hour to an obscure Macy's in the stix just so she could be reunited. It was an ordeal.