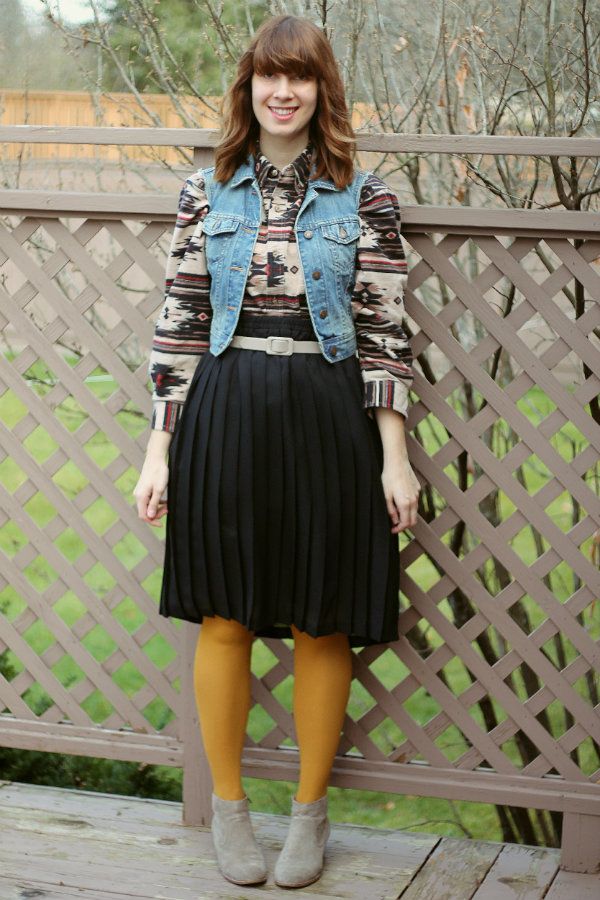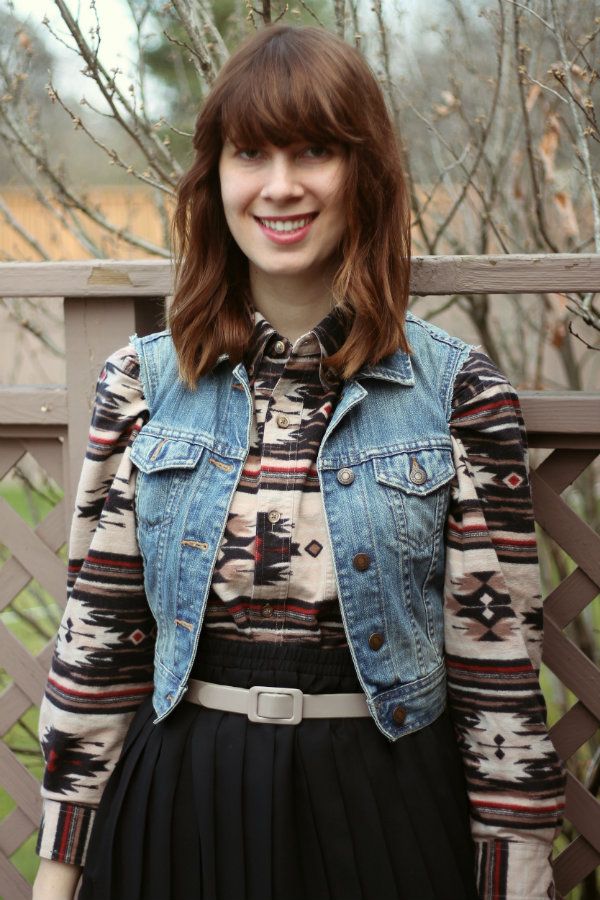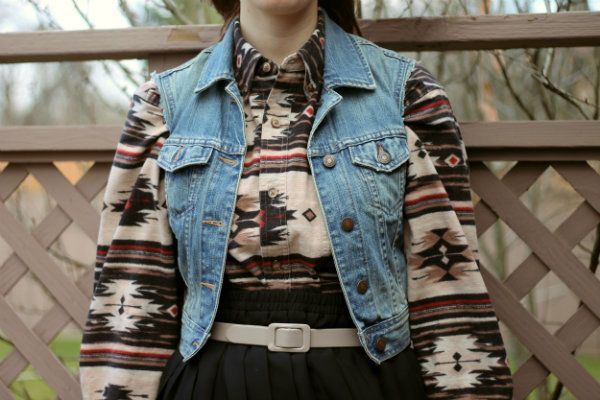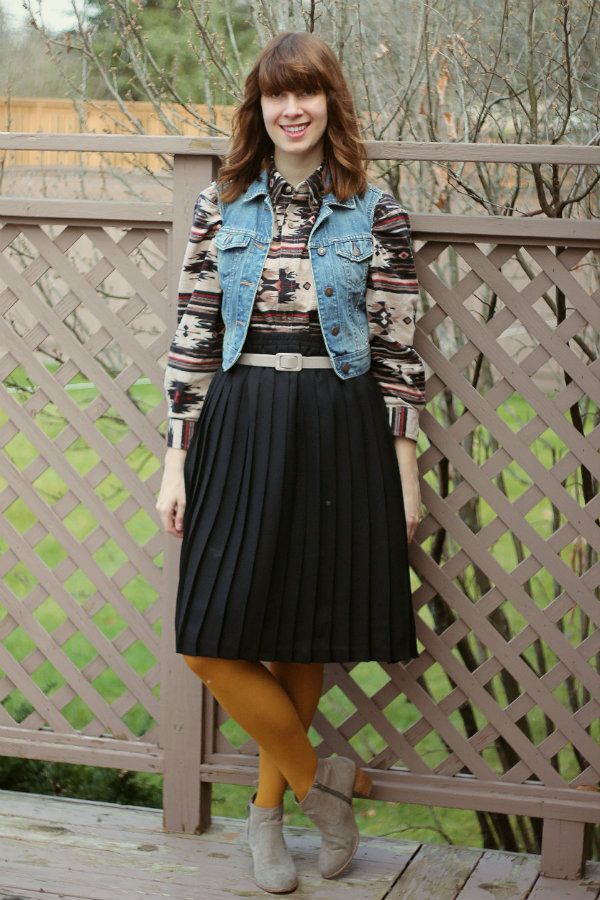 I owe these gloriously mustardy yellow tights to Marisa from
The Shades of Monet Chronicles
. No, she didn't send these to me (but if anyone of you ever find yourself overcome with the need to send me fun tights, by all means, indulge), BUT seeing all her wildly colorful outfits on her blog finally pushed me to give them a go.
I'm no stranger to color, but I was always on the fence about putting it on my legs. I always loved seeing outfits with legs painted in brick red, pumpkin, mint, lavender- you name it!- but I never thought it really fit well with my style. Like I'd shimmie into a pair, turn around dramatically to the mirror, compare my legs to either carrot sticks or celery pieces (depending on the color), and then shimmie right back out.
But after coming face to face with Marisa's insane tight collection, I decided to buck up and wear a pair for the day. And I'm so glad I did! This outfit would be tragic without them. TRAGIC.
If anyone else is looking to do something cray-zay and jump out of their comfort zone, then mosie on over to her
blog
and get ready for the tidal wave of inspiration. And I suggest not bringing floaties ;)
Shirt- thrifted
Skirt- thrifted
Jean Vest- AE
Tights- Target
Booties- Macys