Morning, all! So you know how I guest posted at Hannah's blog yesterday? For those of you that didn't click over and check out her amazing style, I'm bringing her directly to you. No escaping ;) Get ready to develop your next girl crush!
_______________________________________________________________________________________________
Hi Messages on a Napkin readers! My name is Hannah and I blog over at
The Braided Bandit
. I am so excited to be posting here on Marlen's amazing blog today! A few weeks ago, Marlen and I decided that it would be fun to guest post on each other's blogs about how to remix some of our favorite summery items to make them seasonally appropriate for the cooler weather. Here is what I came up with...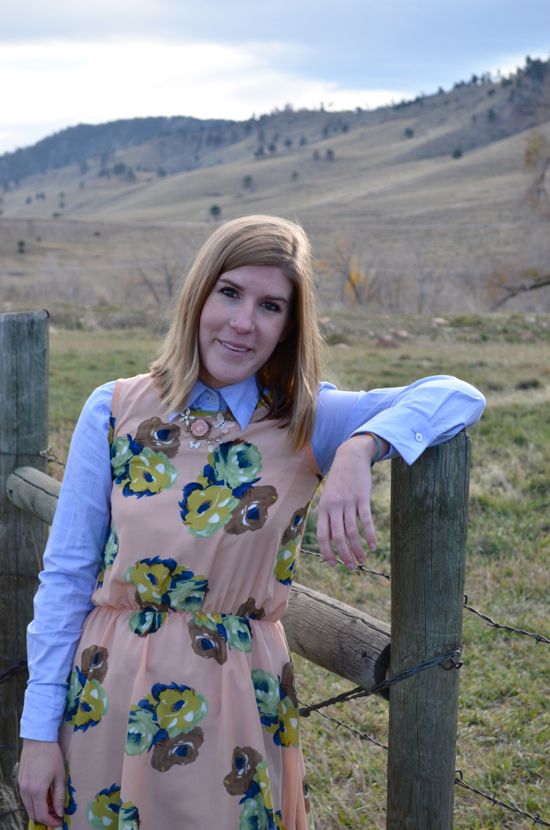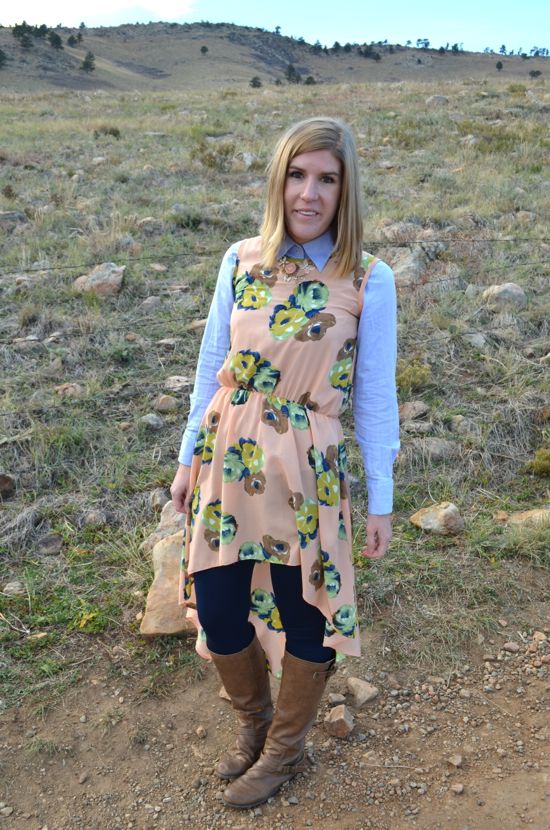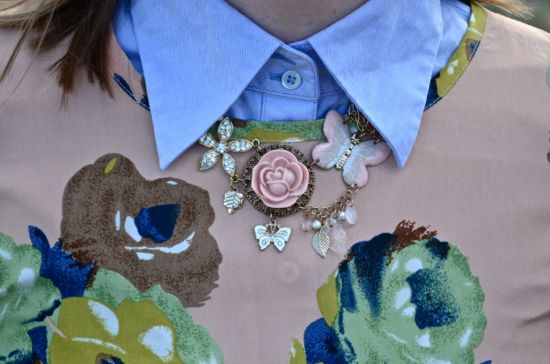 Now don't get me wrong, I am definitely not ready to put away my pastels and florals, but it is
unfortunately already pretty cold in Colorado. I have thus resorted to layering multiple pieces of
clothing under (and over) my favorite dresses to be sure to keep warm, but also am still able to
wear what I love!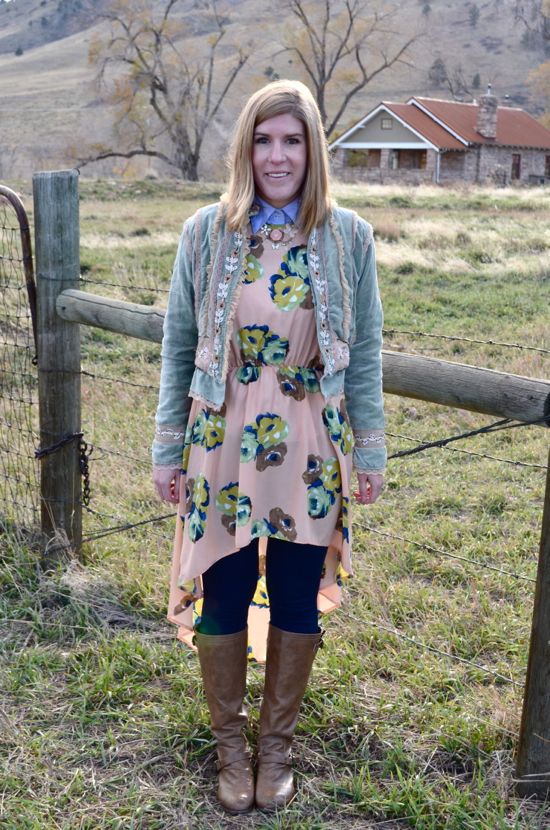 This dress went on a vacation with me to Mexico this summer and has a really fun color
palette and unique hemline. By layering a blouse underneath and wearing it with tights and
boots, I made one of my favorite summer pieces appropriate for fall! I have also been really liking
pairing button ups with collar-style necklaces for a look that works for both work and play. I wore
this out to a local brewery's anniversary party this weekend, but this is also something I would
wear to the office!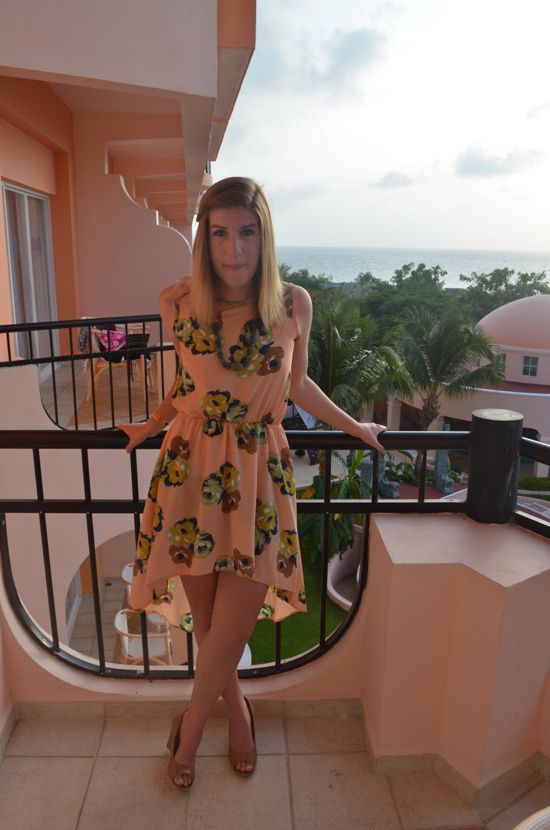 I hope you guys don't pack away all of your summer clothes just yet- remixing items you
already have with layers and fun accessories can give new life to some of your favorites year round!
Thanks for reading, hope you're having a beautiful day! If you want to see more of my style, I