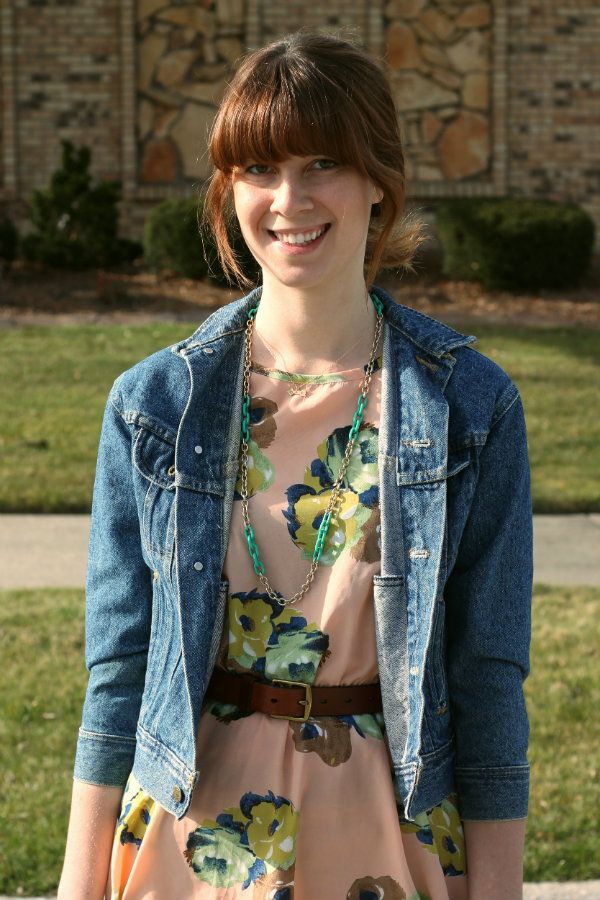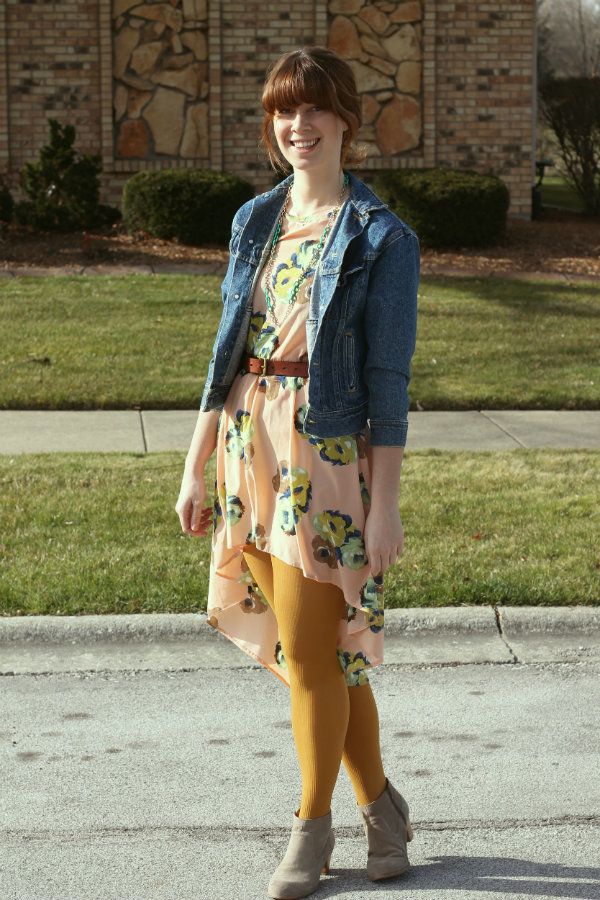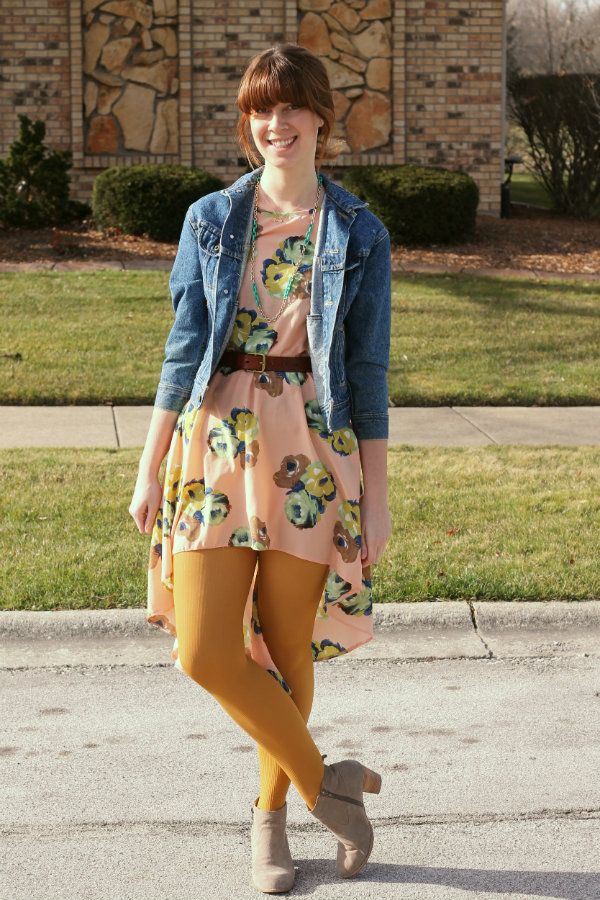 I am sooo glad I got this dress from Hannah from
Braided Bandit
when I did! It came in the mail last week during a strange pocket of time during the cusp of winter in Chicago, when it was 70 degrees and suspiciously sunny. Everyone was walking around in shorts and squinting skeptically at that happy sun, waiting for the sky to open up and a freak tornado blizzard to come wailing down on all of our heads.
And like always, it did. Right now I'm snuggled up in two sweaters and have eskimo gear and a ski mask to shimmy into before going outside, but this dress was lovely while it lasted. When I got it, I knew I didn't even want to try to winter it up. Its pretty blush pink color and huge flower print called for equally sunny colors and accessories. I shrugged into a jean jacket, put on a mint necklace and mustard tights, and then proceeded to strut around in circles in my living room just to watch the pretty asymmetrical hemline flow behind me.
Hannah, I'm keeping this.
(Just kidding but I wish I wasn't.)
See how Hannah wore this dress
here
and
here
! Anyone else still wearing their summer gear? If you link posts I'd love to see how you layered them up!
Dress- Hannah's from The Braided Bandit
Tights- Target
Jacket- thrifted
Booties- Macys
Necklace- J Crew