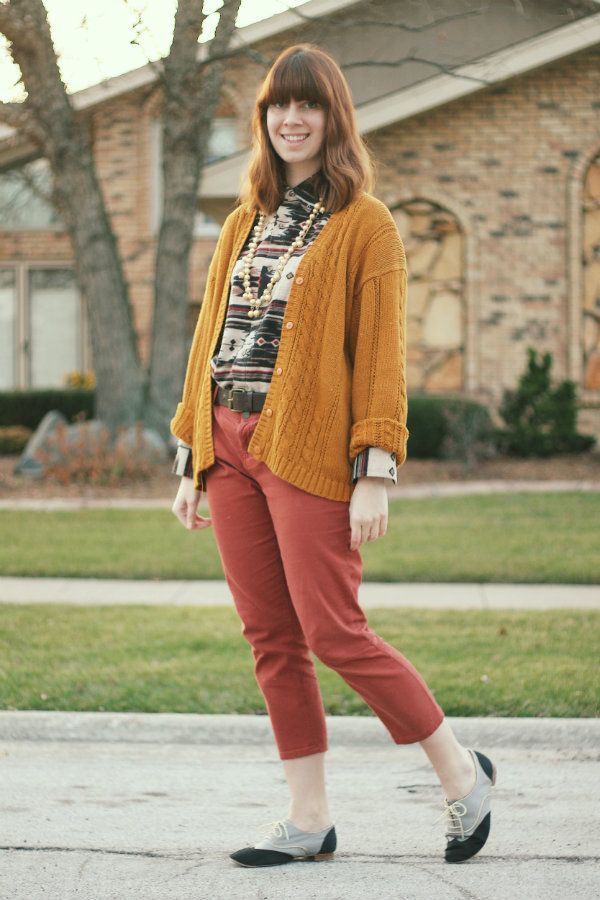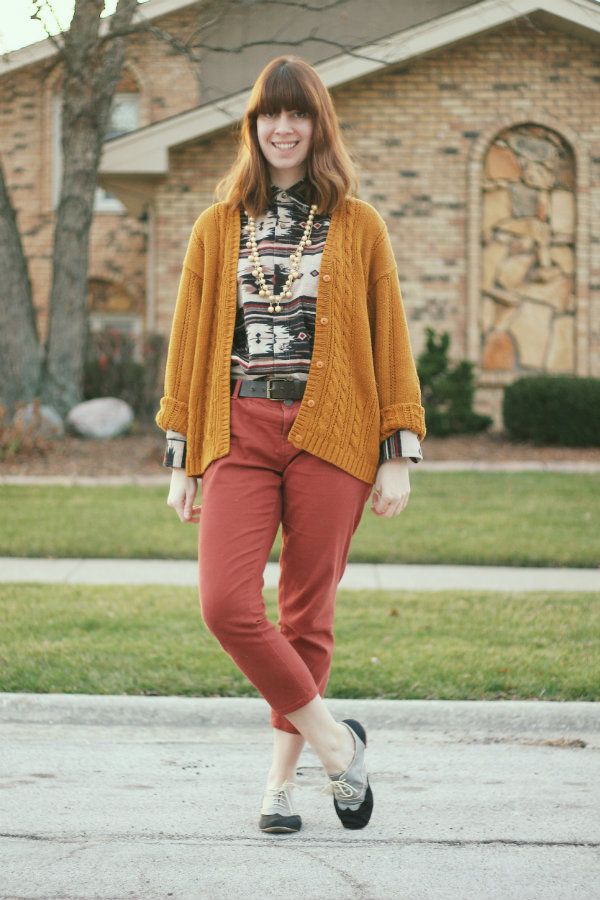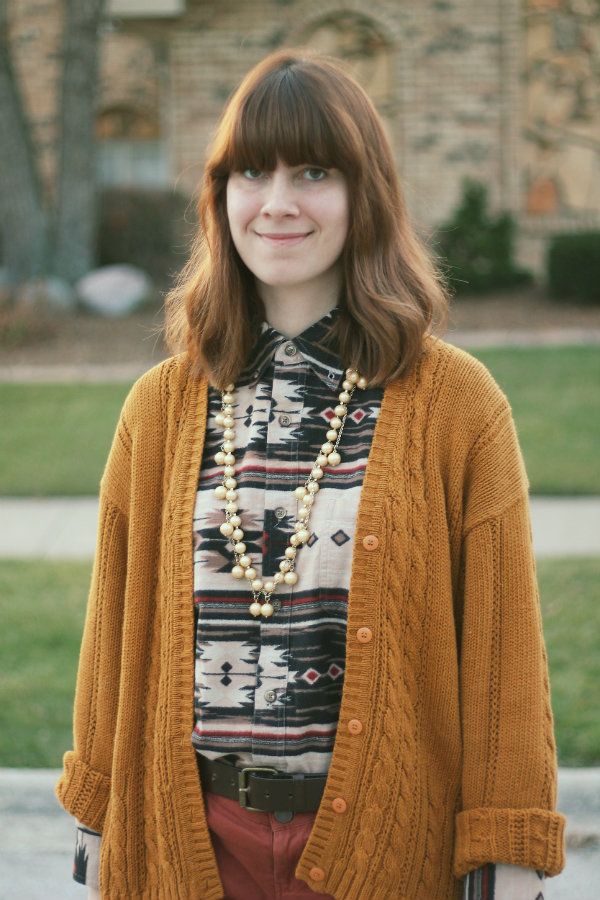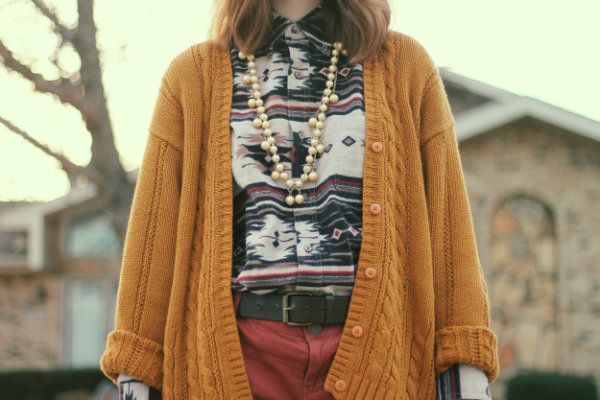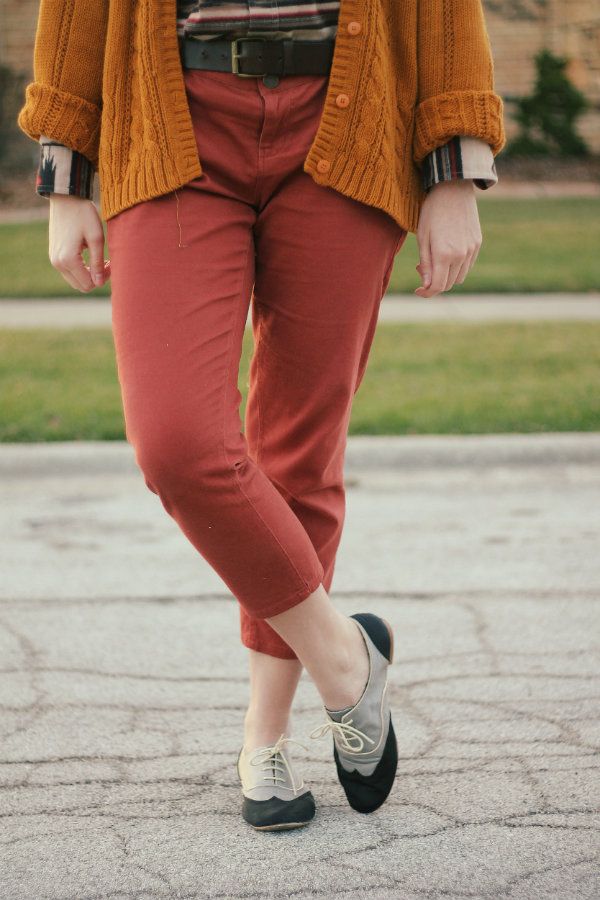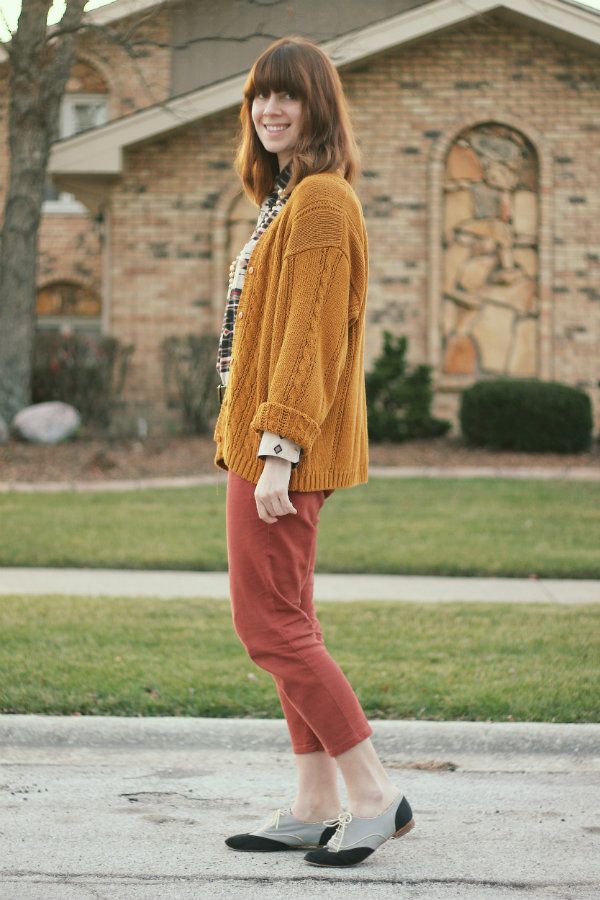 Ok, I'm definitely starting to feel the first pangs of gift-giving alarm. What should I get these people? Everything I browse through, peer at, or contemplate feels like it'll end up shoved in the back of their closets, wrapped up in a towel in the darkest corner and trying its best to be forgotten.

A little dramatic? Maybe. Totally accurate? Probably.
When you're buying on a teensy budget like mine, meaningful gifts are hard to scrounge up. My mom loves baking but what should I get her, butter? My dad likes antique cameras, but I don't think I can find many garage sales in the dead of winter. My brother was hinting at a nerf cross-bow he's had his eye on…but I know exactly at who's head that thing will be pointed at. Nice try, bub.
Maybe I'll just make them all…crafts. I can see it now, "I made you a ukulele out of this tissue box *shrug nonchalantly*", "Here's this toothpick necklace…dad."
Head palm. I'll think of something.
Shirt- thrifted
Sweater- thrifted
Necklace- J Crew
Pants- Marhalls
Oxfords- UO