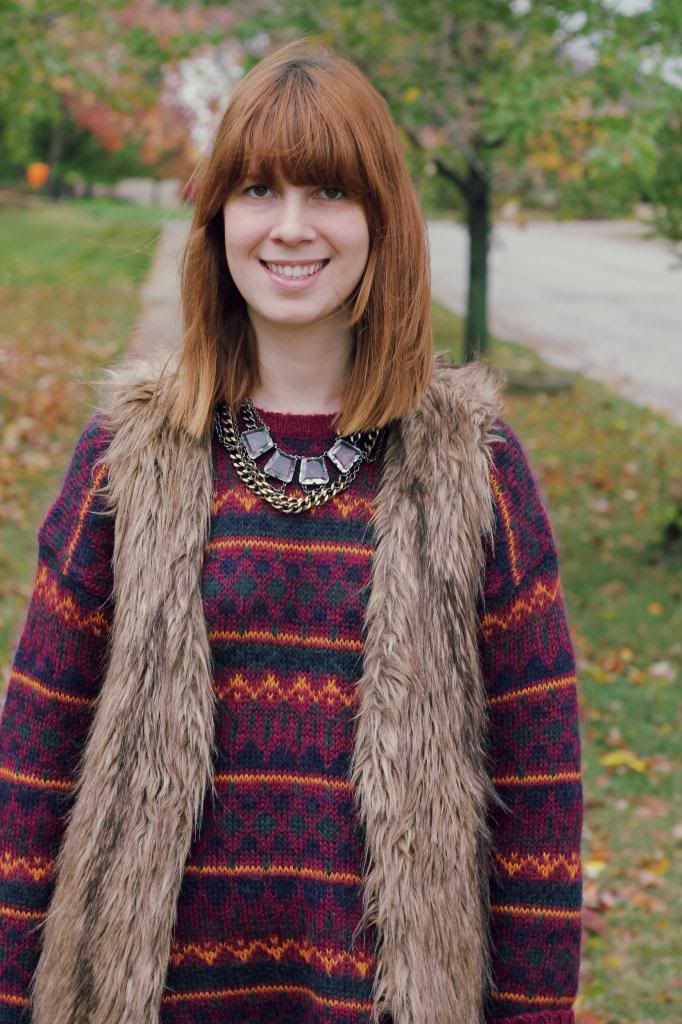 Hey gals! I wanted to pop back in and show you one of my coziest fall outfits as I continue to chisel away and edit the mountain of pictures from my trip. They'll be up soon :)
I got a lot of comments from my family on this look. While passing my brother on the stairs he asked me politely if I'm off to train dragons. I coolly replied no.
When I walked into the kitchen, my mom put down her dish rag and leaned a hip against the counter and squinted her eyes quizzically at me. She pointed a finger at me, and did this thoughtful twirling action with it and then pursed her lips. I grabbed an apple and left before she could put words to her thoughts.
When I walked into the laundry room my dad stopped and sniffed the air. He came closer to me, puzzled, and asked if there was a dead animal in the room. This one made me laugh and I playfully punched him on the arm.
When I mozied on over to my boy's house, he opened the door and broke into a grin. He asked me when we were heading to King's Landing (Game of Thrones reference), and I told him
immediately.

Haters gon' hate.
Sweater (worn as dress)- Goodwill
Fur vest- Marshalls
Tights- Target
Booties- Topshop
Necklace- J Crew