Hello all! I'm going to keep this short and sweet. I have a couple favorite, amazing blogs that I'm going to share with you over these next few weeks. Make sure to take care and love them as much as I do, since I
am
letting you in on this ;) Now without further ado, Leah!
_________________________________________________________________________________________________
Hey everyone! I'm Leah, and I blog over at
We Live Upstairs
. Since Marlen and I both call the Midwest home and share a love for layering, she asked me to share how I transition some of my favorite summer pieces into fall.
At first, I headed straight toward a few of my lighter-than-air, oh-no-the-wind's-blowing frocks, but then I spotted this vest glinting in the corner of my closet: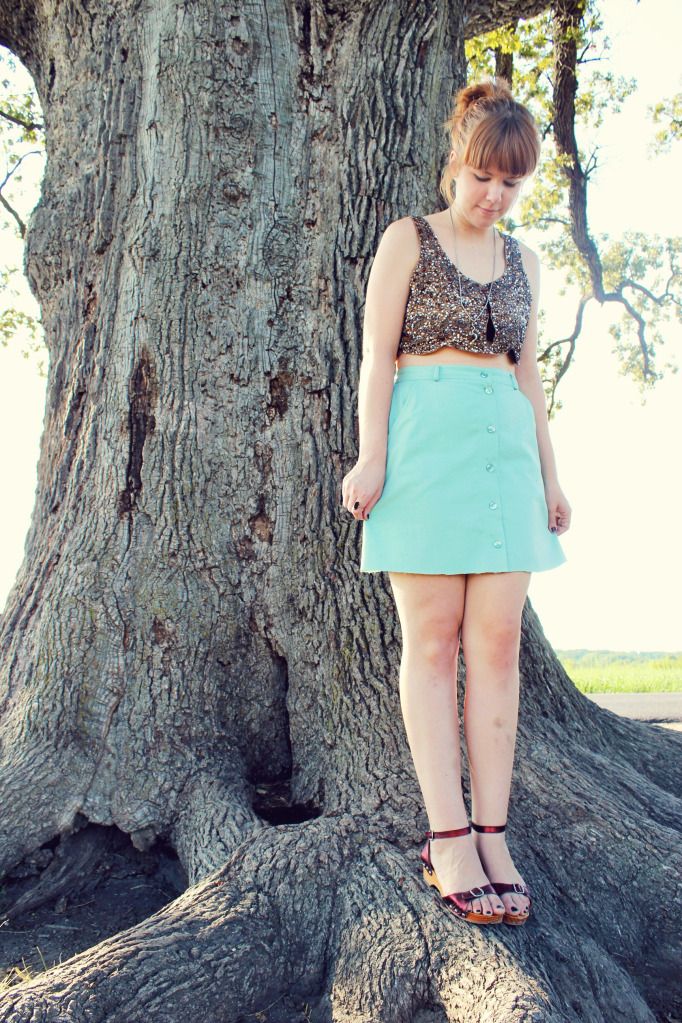 As you can see,
scandalous
Summer Leah prefers this number in its crop top form, rather than its as-intended vest mode. However, as soon as that 60 degree wind gust comes knocking (or as soon as the PSL returns to Starbucks—whichever comes first), the midriff crawls back into its cocoon of knits and I break out the collars and layers.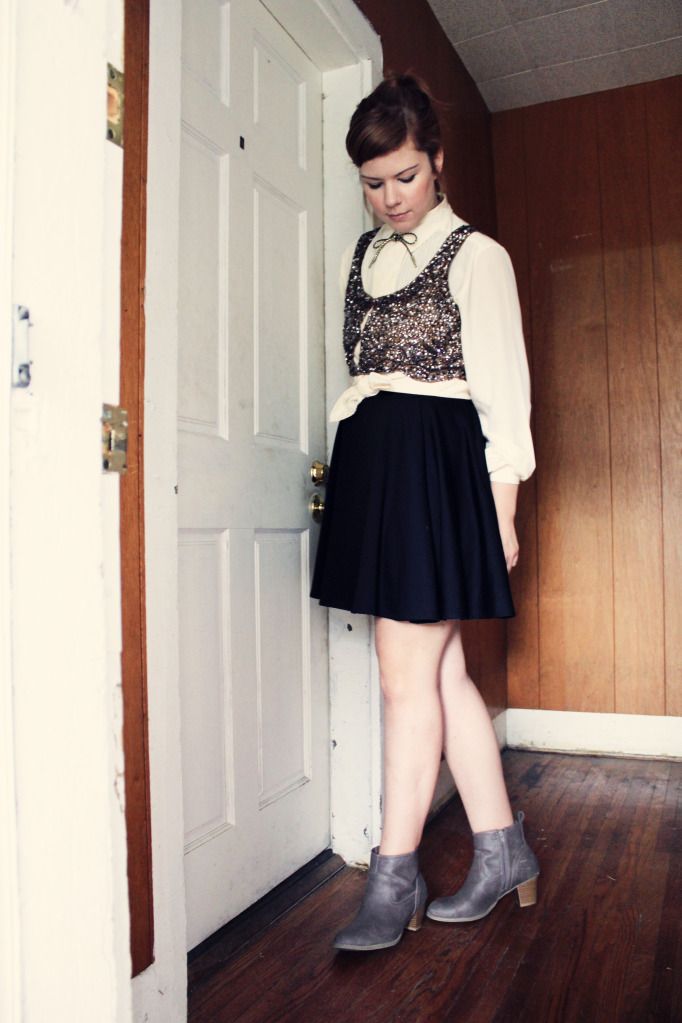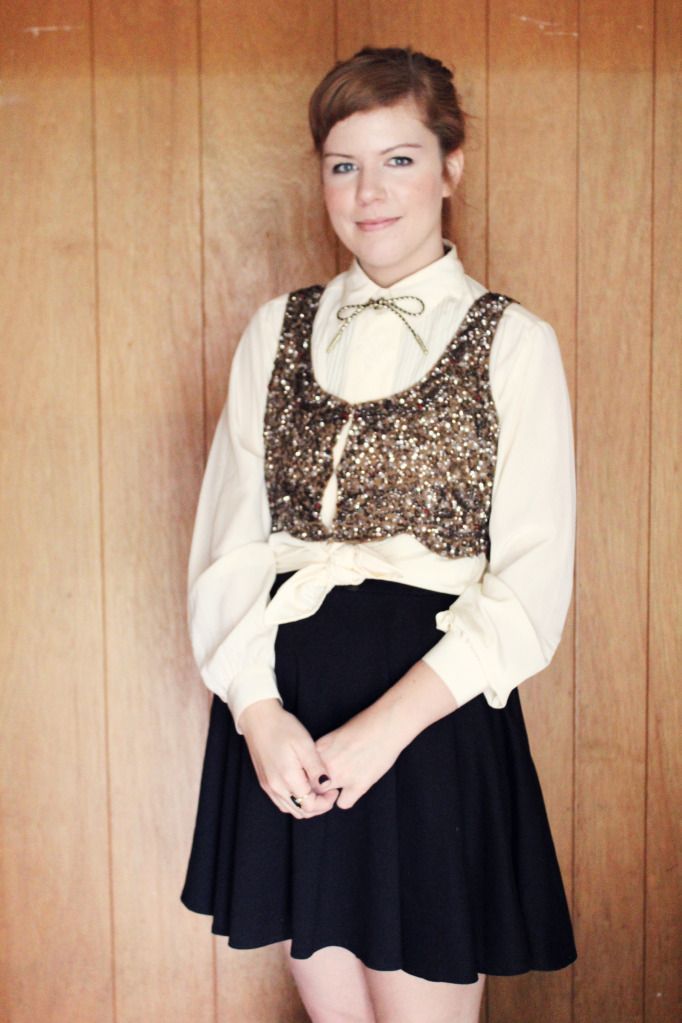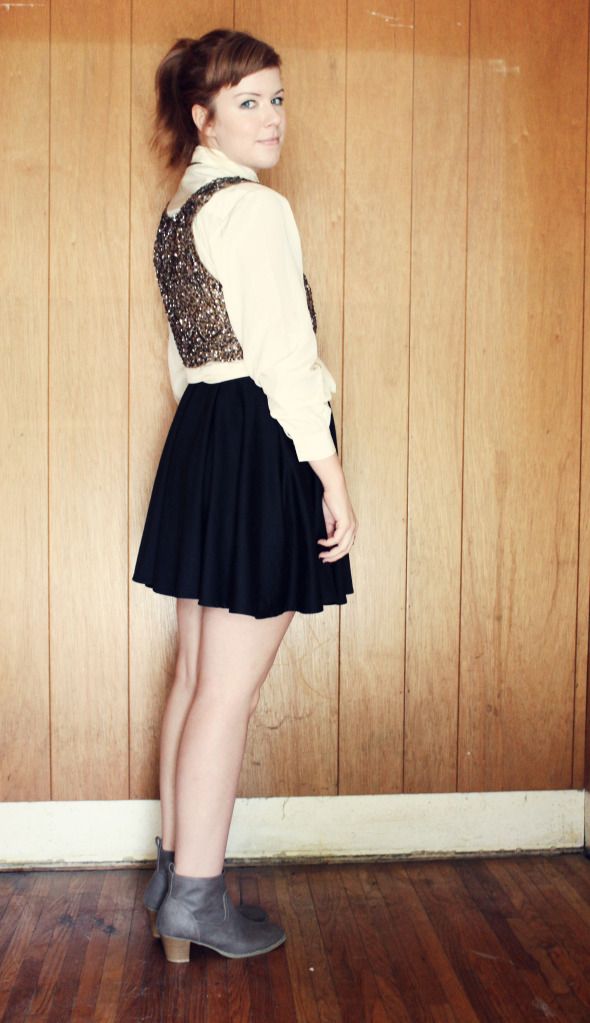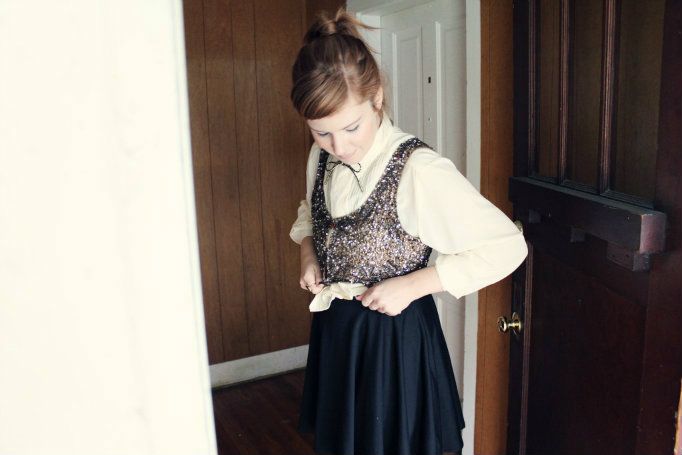 Dresses are the best layering tool; hands down. Here, I chose to layer a cream, long-sleeved blouse over a black, sheer-topped dress, but with sweaters, skirts, pants, and belts at your disposal, your dresses can really go over or under anything-- make use of them this fall!
Shirt: Thrifted; Dress: Asos; Vest: UO; Booties: Old Navy Tie: Vintage
I hope you enjoyed my take + tips on transitioning into fall. Thanks for having me, Marlen and thanks for reading everyone!
xo,
Leah
We Live Upstairs
(Side Note from Marlen: Can we all please gang up and steal that vest from her? I just can't.)