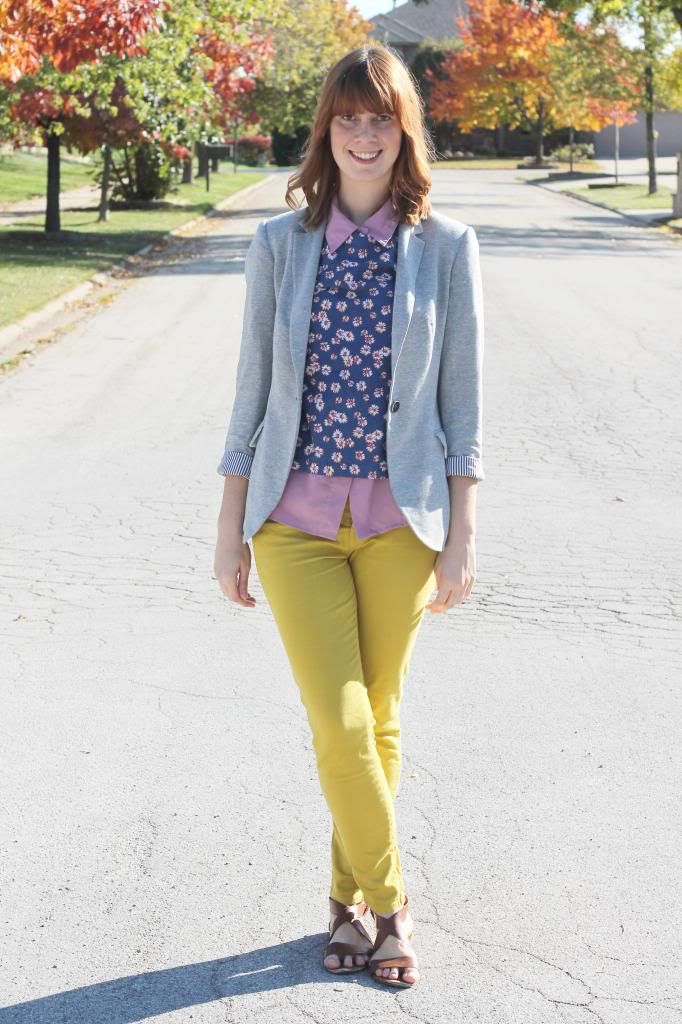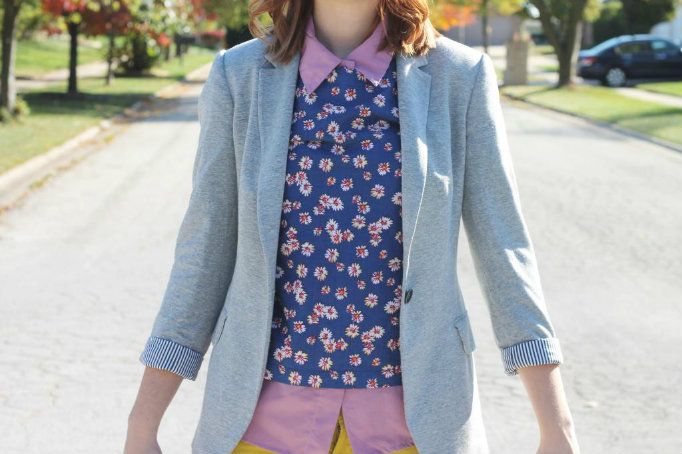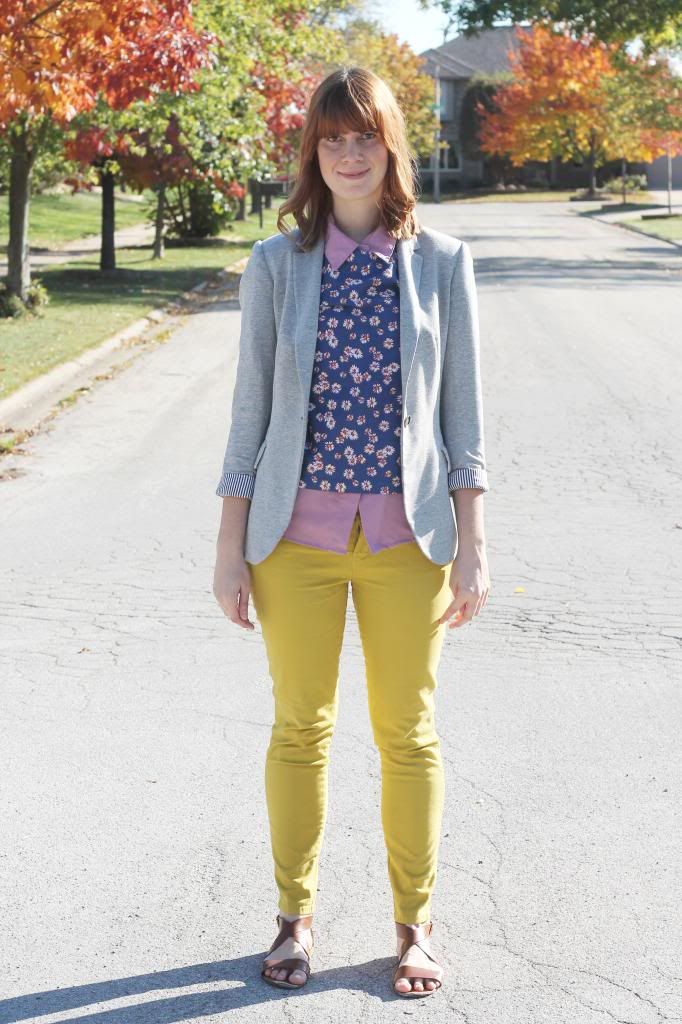 I'm not much of a "pant" person.
I feel trapped in them, caged. And by the second hour I start to desperately wish they were snap offs like basketball players have, and that I could dramatically tear them off no matter if I'm at the gas station or grocery store. Sweet, glorious freedom!
But when I saw this limey green pair in the Forever 21 window on State Street on my way to work, I decided this could be my chance to suffer for my art. And, oh, they are worth the pain. As you know my heart hurts when I'm not in head to toe color, so this pair is probably going to add
years
onto my life.
To living well and prospering! (God, I'm such a nerd...)
(Also, if you're into my writing check out my
tumblr
!)
Shirt- Topshop
Collared shirt- thrifted
Blazer- Zaras
Jeans- Forever 21