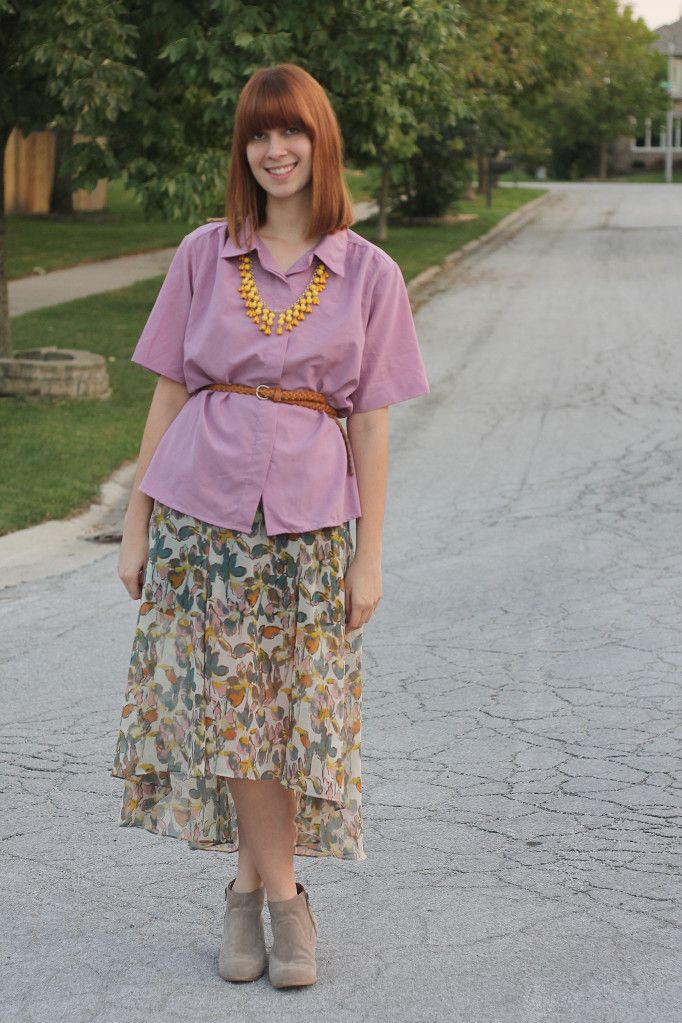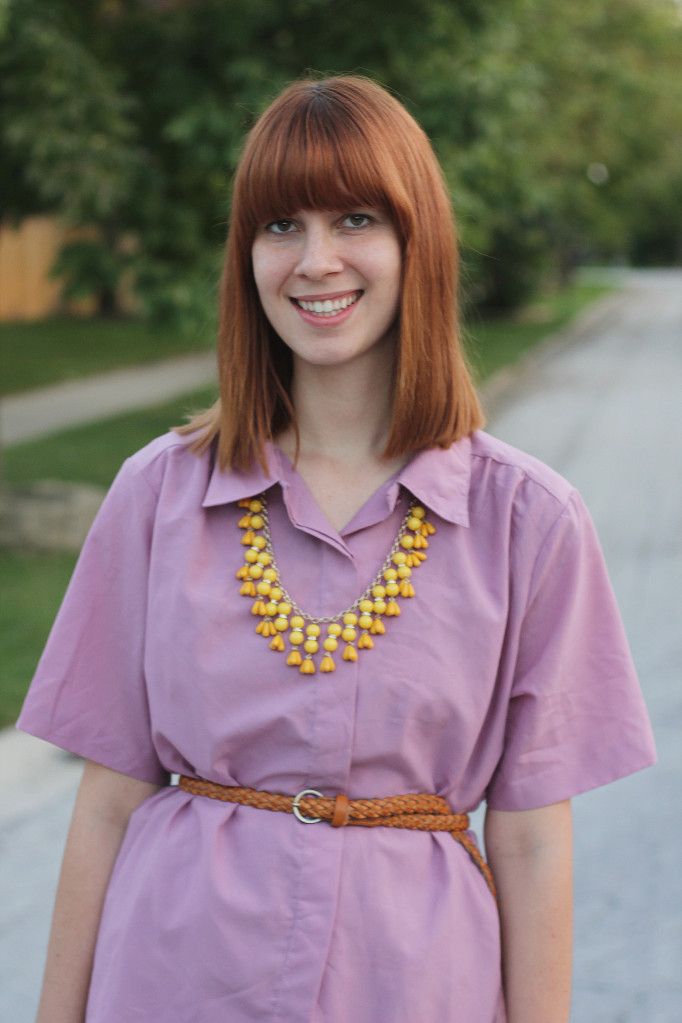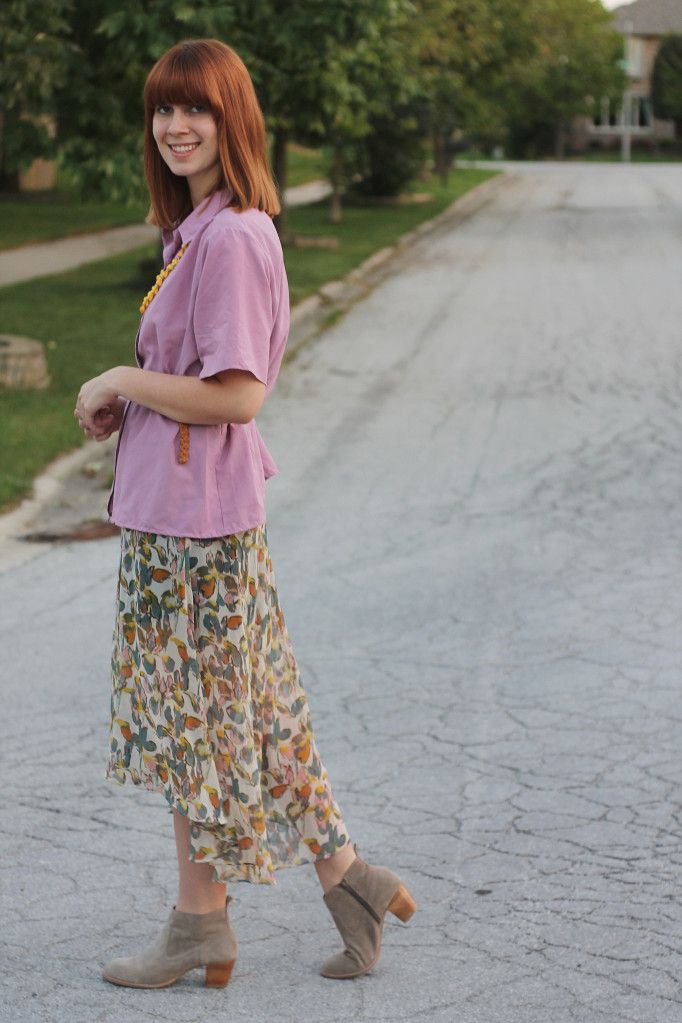 Happy Monday, guys! I am really making this pink shirt work overtime- it just catches my eye every time I go diving into my closet.
This here dress was one of those "frustrating" items in my closet. It wouldn't work with anything, not one thing. And on the off-chance that I
did
find a vest or cardi that it could possibly play nice with, the sheerness and tightness of it would make me look a little more...womanly than I'm used to. I looked like the leader of a belly dancing gypsy pack. It was impossible to
not
shimmy my tatas as I walked; they had a mind of their own in this. Not my usual vintage look, no no.
So, I decided to throw my hands up and stop trying to make it work as a dress...and instead turned it into a skirt. And I think it's pretty :)
shirt- thrifted
dress (worn as skirt)- UO
booties- macys
necklace- c/o cheerfully charmed (
recent!
)