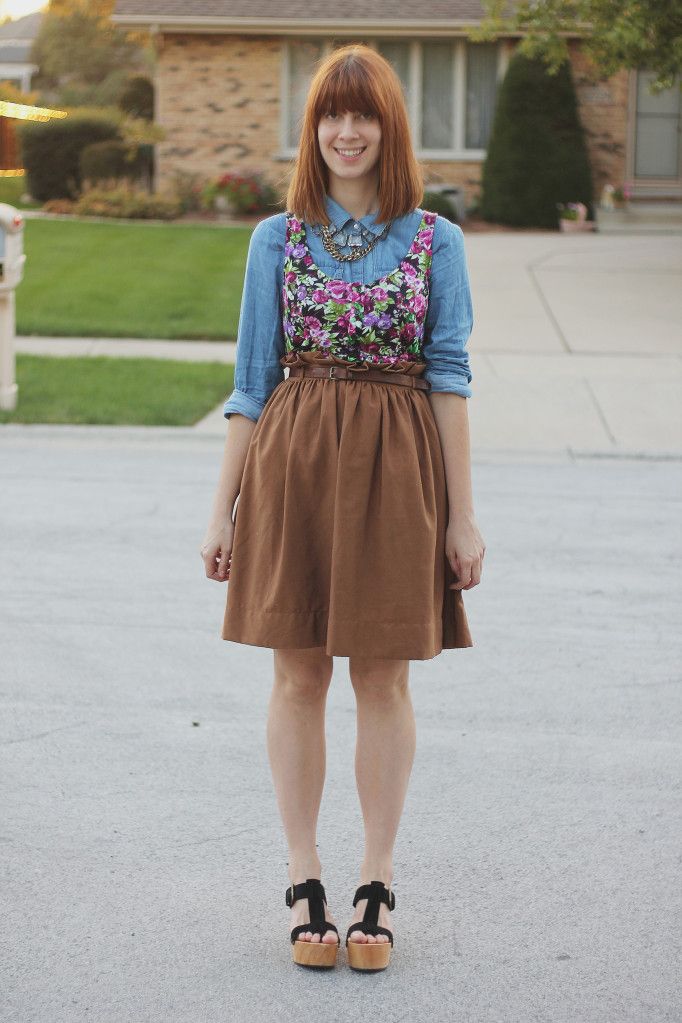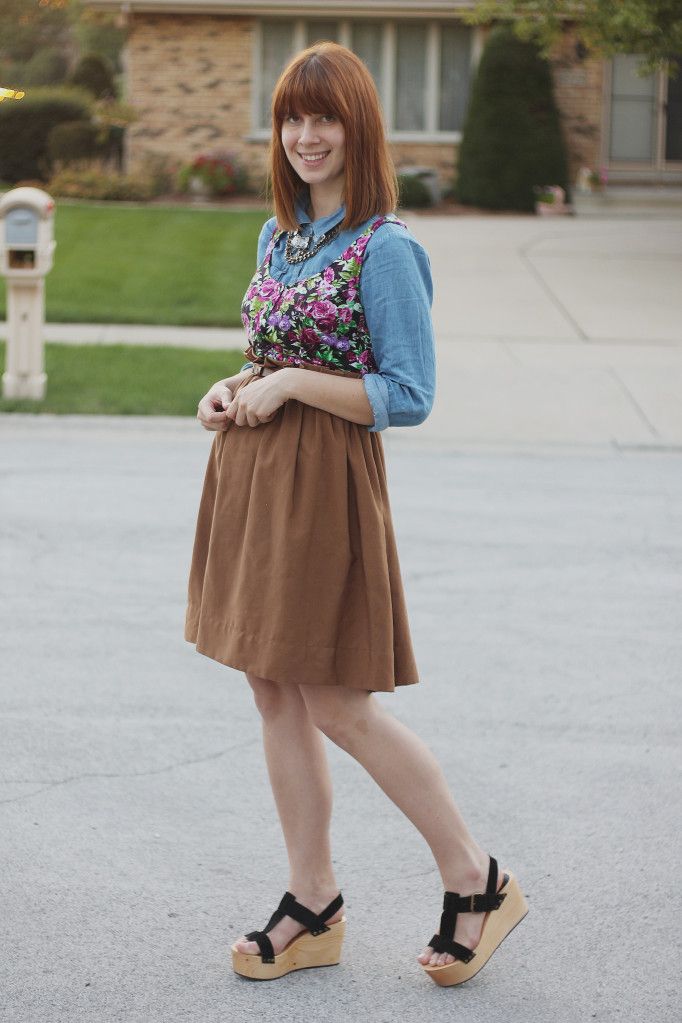 I've layered this outfit like a baker layers her three-tier red velvet and cream cheese cake (rather specific there). When I looked in the mirror at the final outcome I wanted to take a bow.
It all started with my Urban Outfitters summer dress. Standing in my robe in front of my closet, I thumbed the material of the hanging dress and scowled. I wanted to wear flowers today goddammit, come hell or high water. But then I heard the wind rattle against my window, thought of how great it would feel walking fifteen city blocks to work covered in goosebumps, and then let go of the hem, defeated.
I turned around and walked away from the closet with my shoulders slumped and head hanging low, sad Charlie Brown music playing behind me.
And then somehow it came to me. Put a denim shirt on, throw on the dress, top it off with a paper bag skirt, and add a pinch of sugar! Wait, no sugar.
Take
that
, fall. Hair. Toss.
Dress- UO
Shirt- F21
Skirt- h&m
Necklace- J Crew
Shoes- UO
Don't forget to enter my Cheerfully Charmed necklace giveaway- it ends Sunday! Enter here!