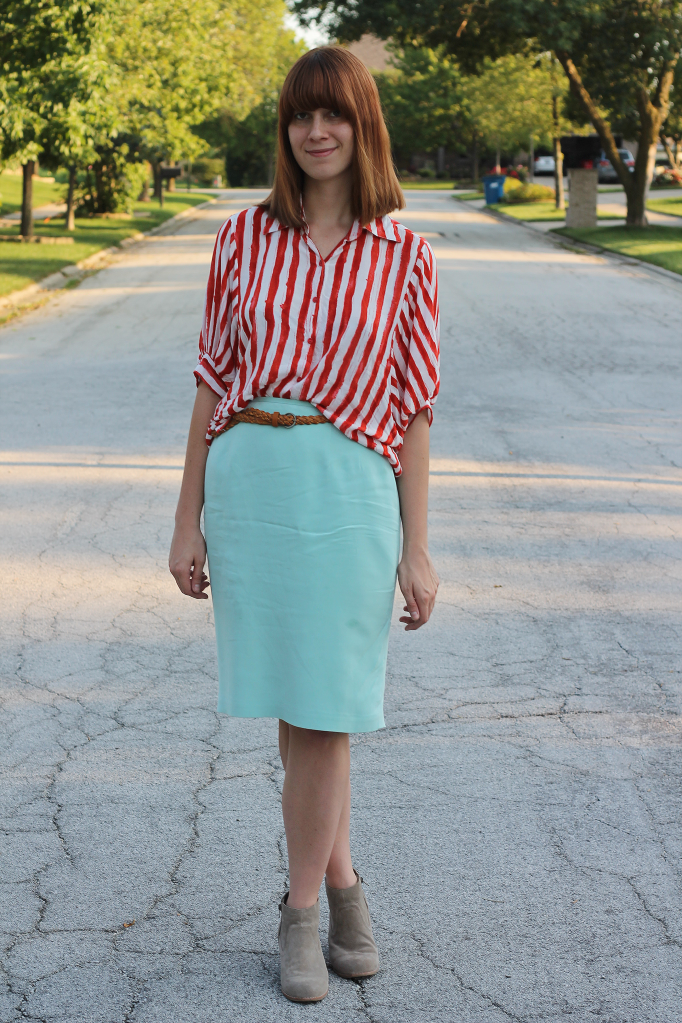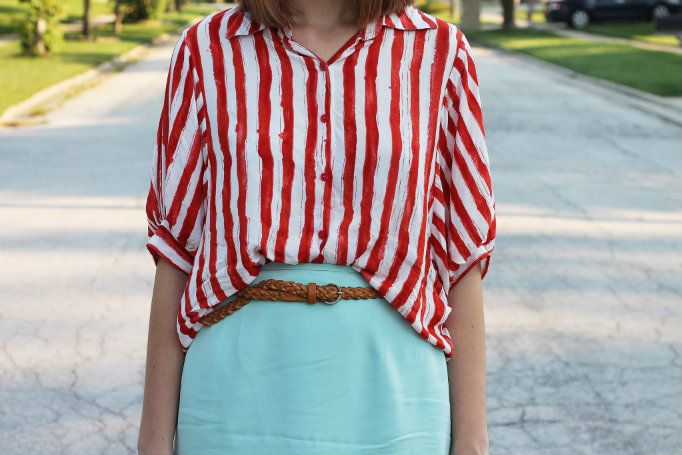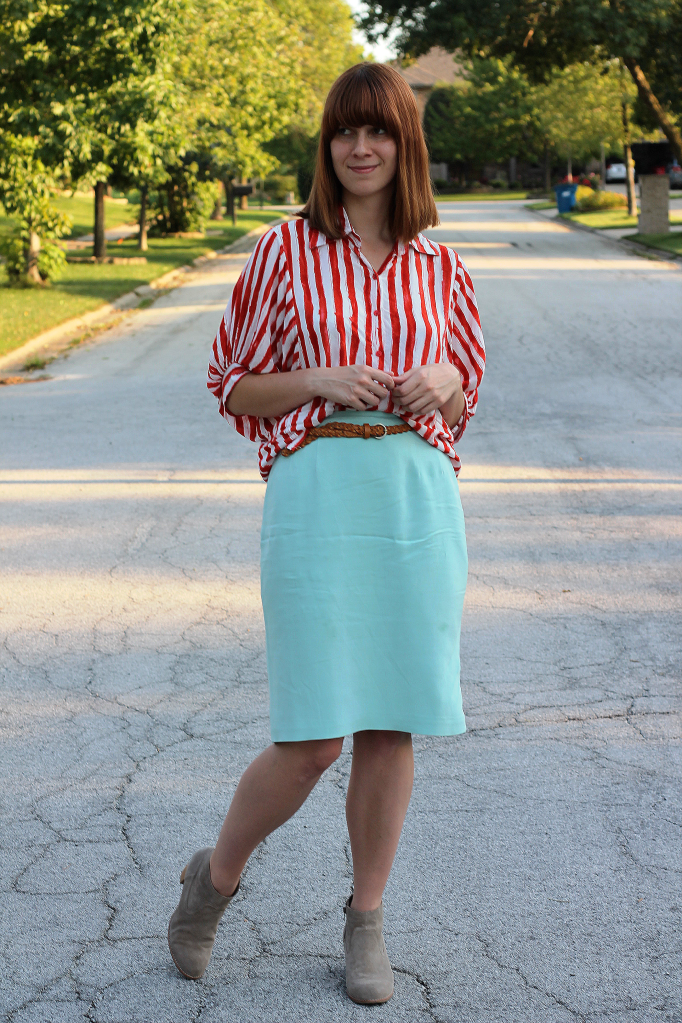 Today I woke up and felt in a very "I wanna wear plum and mustard" type of mood. Instead, what did I come up with?
I know we're all super excited about having rosy cheeks and eating anything and everything pumpkin flavored in sight, but when you live in the Midwest you learn that summer is not a season you want to toss out like a used tissue. It's here for one month, and the rest of the year is a brutal winter that tries to break you and suck you of all hopes and dreams. If I was here when the Motherland first started, I'd ask my fellow Pilgrims why we sailed an ocean to set up shop in hell's freezer.
So that's why I'm still hanging onto my mint skirts and happy Popsicle colored shirts. Because I'll be trudging through snowmaggedon soon enough, with chapped lips and a running nose, cursing the gods that wearing ski masks is not socially acceptable.
(Side note: I bet next week I'll have sweater posts =P )
shirt- thrifted in Thailand
skirt- thrifted
booties- Macy's
belt- f21