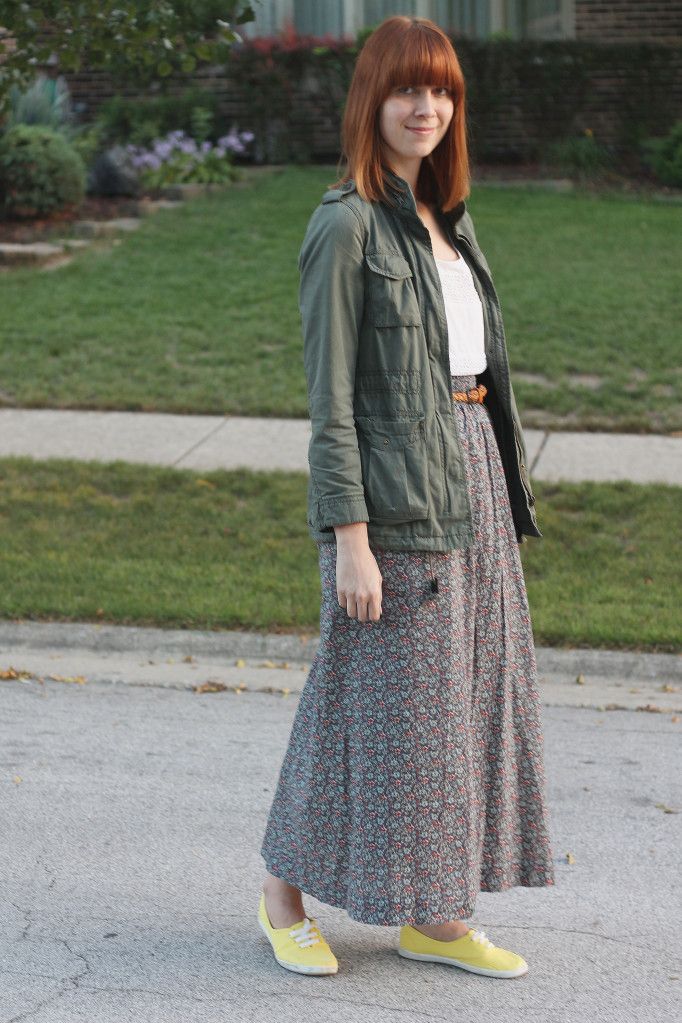 My mother threw a big Polish party last night. I'm having PTSD just thinking about it.
For those of you who have never had the pleasure of going to one, it includes big Polish plates of food, generously laden with every sort of meat your heart would ever even think of desiring. It's like a butchers wet dream out on the table. Coupled with this are big, Polish words urging you to take seconds, thirds, and fifths, with plates being simultaneously passed to you not giving you a choice in between. And this is all capped off with you sprawled on the carpet, not being able to summon the energy to undo your pants, willing the big, Polish tummy ache to leave you be and go away.
Gluttony at its finest, folks.
This was last night and I'm still comatose. I'm about to request an IV. So I leave you tonight with some snaps of my Sunday outfit (with my stretchiest waist band) and the winner of the Cheerfully Charmed giveaway:
Erin, from
Babes in Thriftland
. Yay! I'll be e-mailing you to claim your prize.
Thanks for playing guys :)
Skirt- h&m
Shirt- h&m
Parka thing- h&m
Shoes- h&m
(wowza, did not realize I was wearing them head to toe)