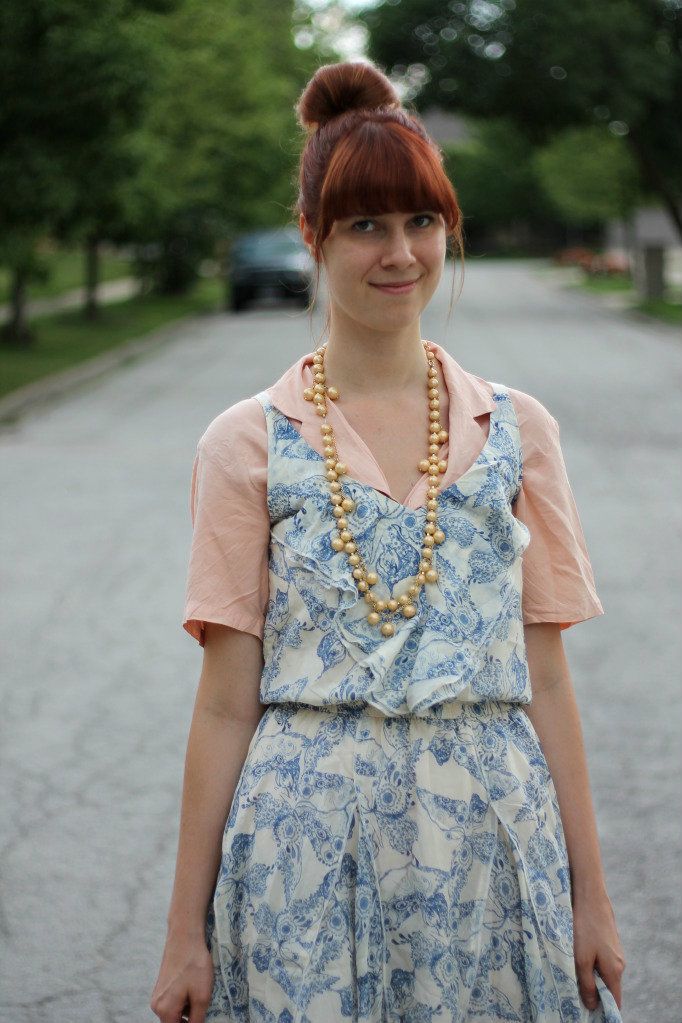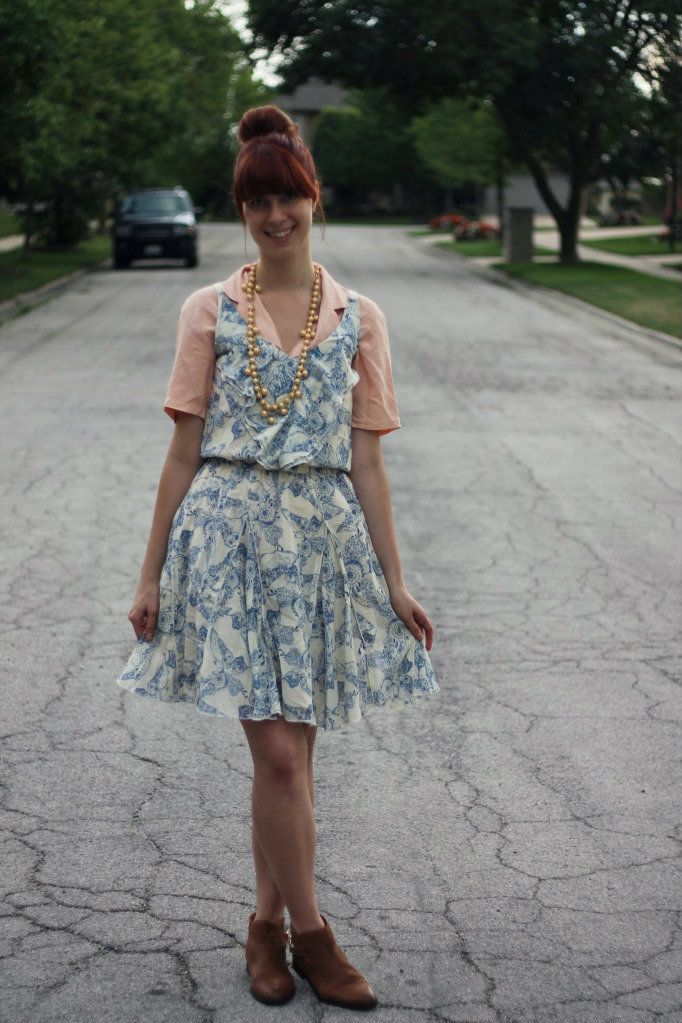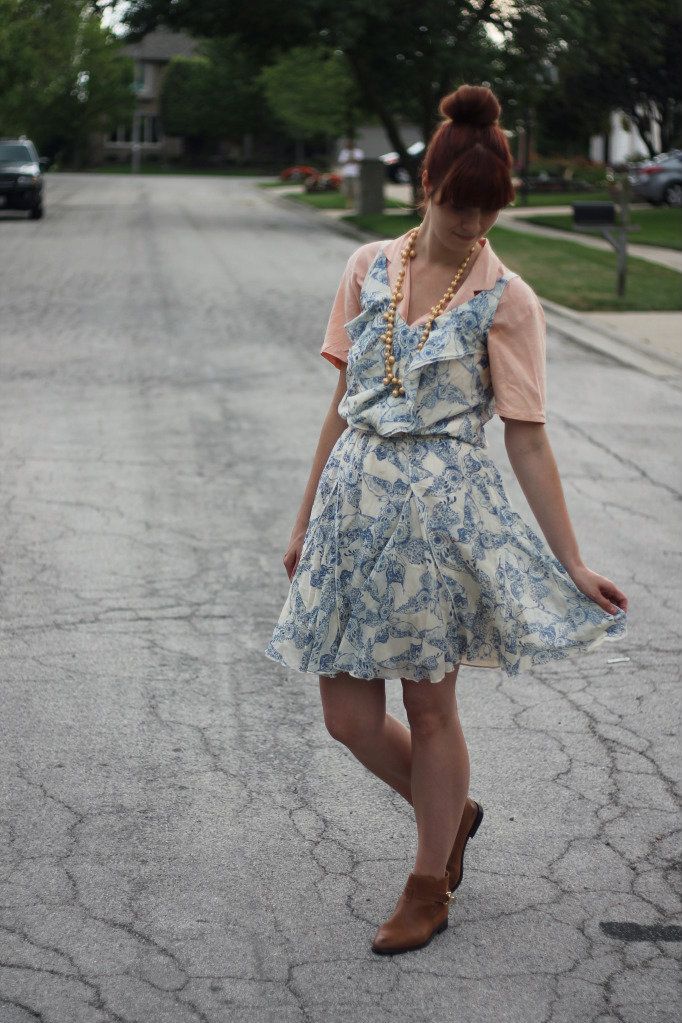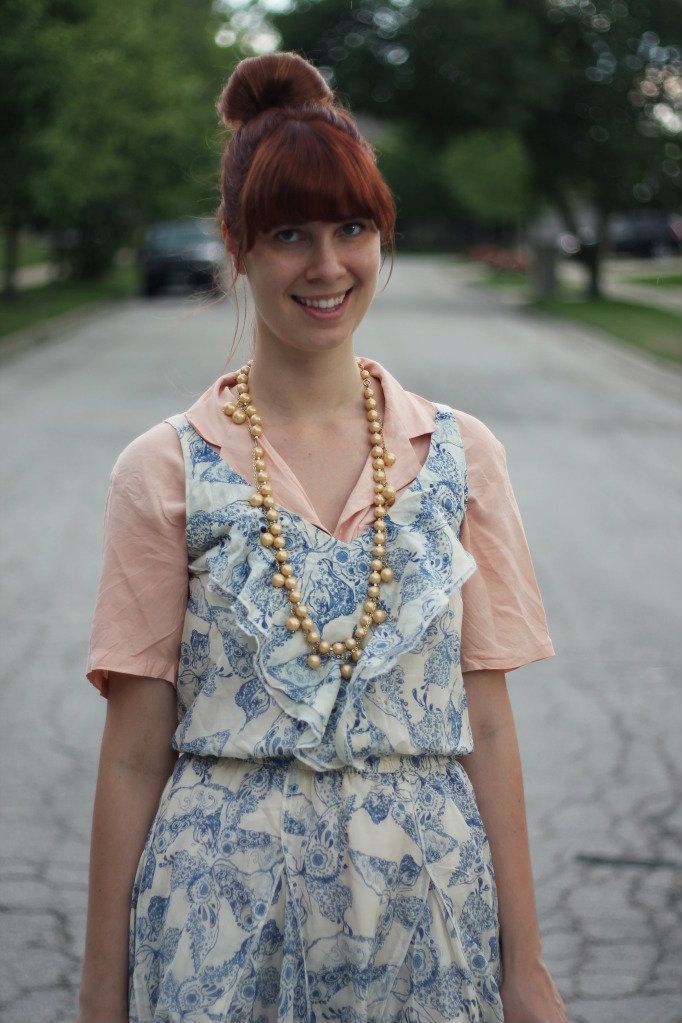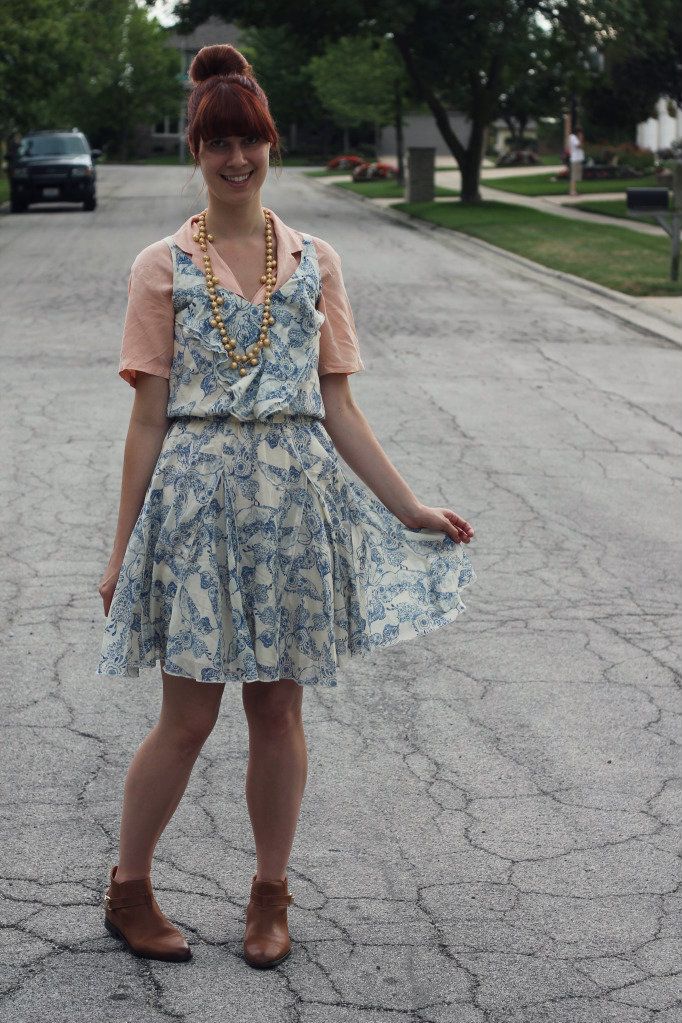 Ok well, I have just found a new favorite dress. I'm not even going to bother hanging this in the closet because I'm going to put this on every single day, much like how I used to put on my batman shirt under my uniform in first grade every day of the week.
I'm that obsessed with this.
When I got this dress from my pals at
Sugarlips
I immediately cooked up this look. What goes better with a butterfly-and-flower pattern than a pink waitress shirt, pearls, and a pair of boots? Top it off with a top knot and you have the best Monday look ever created.
I feel like Taylor Swift and I could be the best of friends if she saw me in this. Someone tweet her that and get the ball rolling for me.
dress- c/o Sugarlips (get it
here
)
waitress shirt- thrifted
boots- topshop (recent!)
necklace- j crew