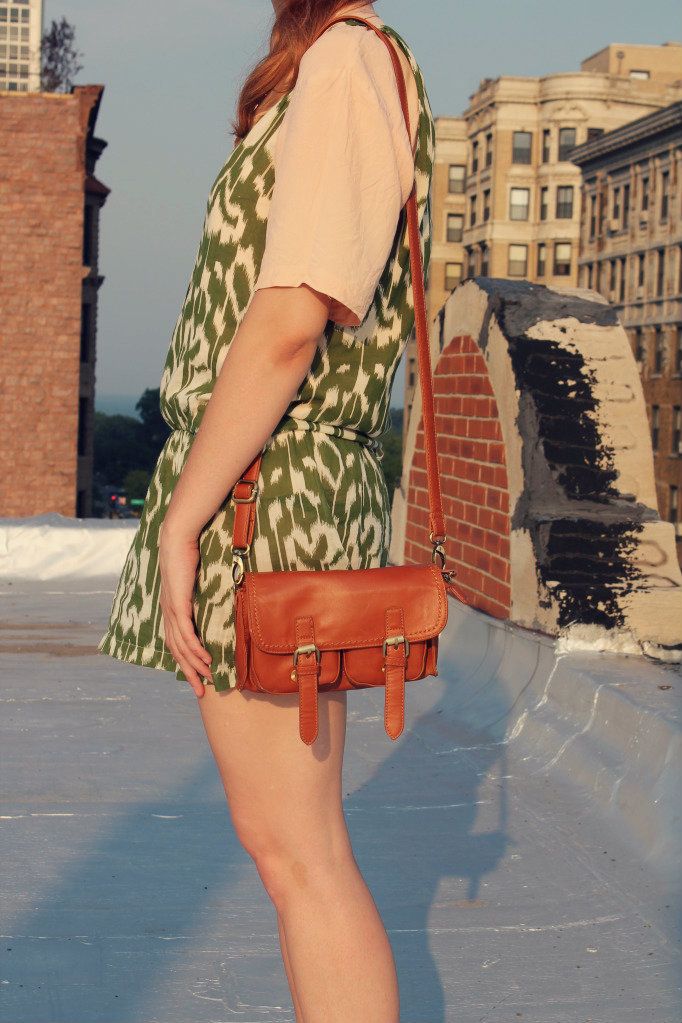 This is probably my favorite look so far, I love the color combos going on here. A peach shirt that my boyfriend dubbed "the waitress shirt" with a green an cream dress that I forgot I owned- you just can't go wrong.
Sadly I have nothing to report to you, seeing as my life decided to go into a standstill. It's getting so boring I can almost hear elevator music in my head. I think I need a vacation. That, or I need to stage a break out from my office one of these days. Like if my boss goes to the back room for some water, I should just summer-sault off my chair and to the door. All that will be left when he comes back will be my empty chair, still slightly turning from the momentum of my tumble.
The idea's a work in progress. I'll let you know when I start drafting blueprints on napkins.
dress- forever21
shirt- thrifted
bag- urban outfitters
shoes h&m