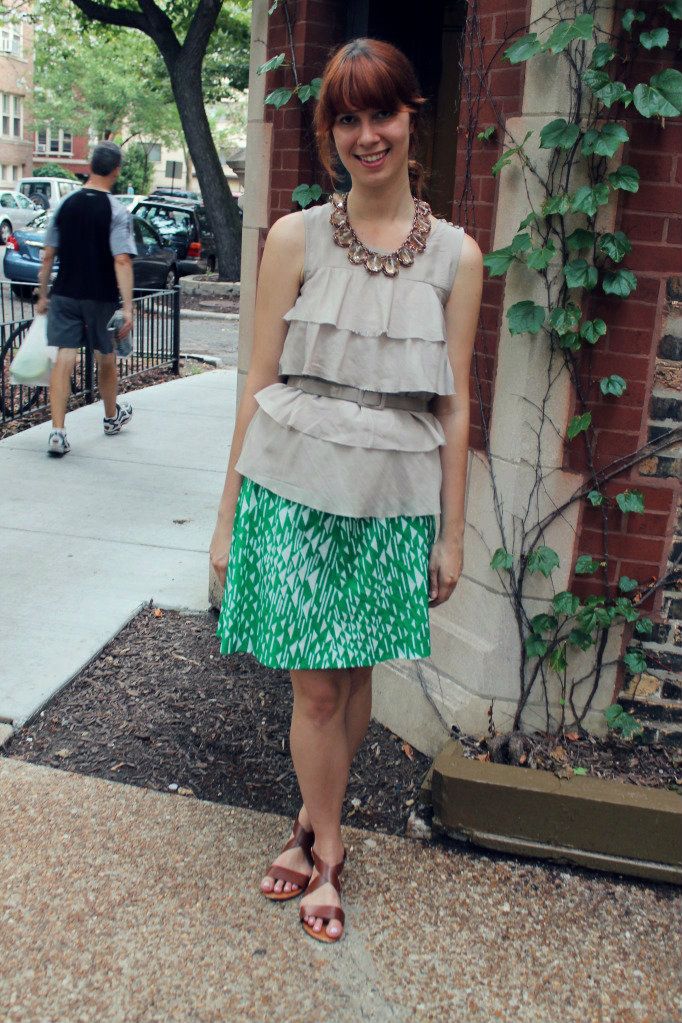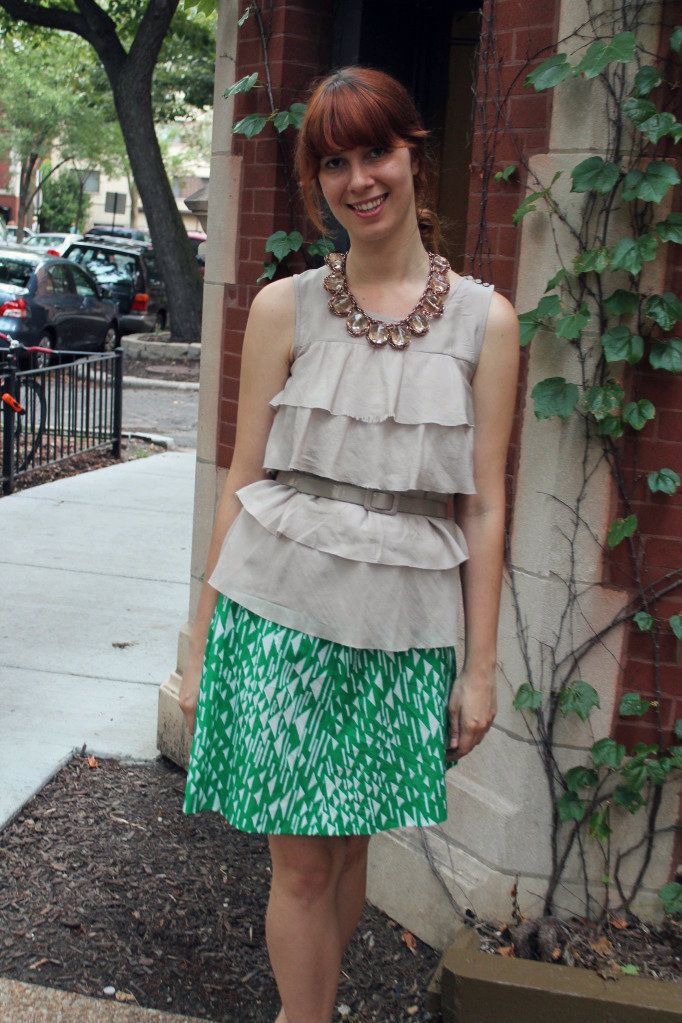 This is my fancy "I have to drink after-work cocktails with my bosses" look. Every time we have one of these events I always feel like pulling on my shirt collar and imagine steam coming out. Talk about being out of my element.
What does a 23 year old talk about over drinks in a room full of near-retirement folk? How, no, I don't have a savings account because I eat at Chipotle waaay too much? Or maybe how these drinks will probably help cure the hangover I'm currently riding on (sweeter than a mother's embrace, this Miller Lite, right?)
Secondly, how does a 23 year old not stick a straw in the free sangria pitcher sitting right in front of her and go for the win?
So many more life lessons to learn still, so many.
dress (worn as skirt)- thrifted
shirt- j crew
necklace- jcrew
belt- j crew
sandals- h&m (recent!)