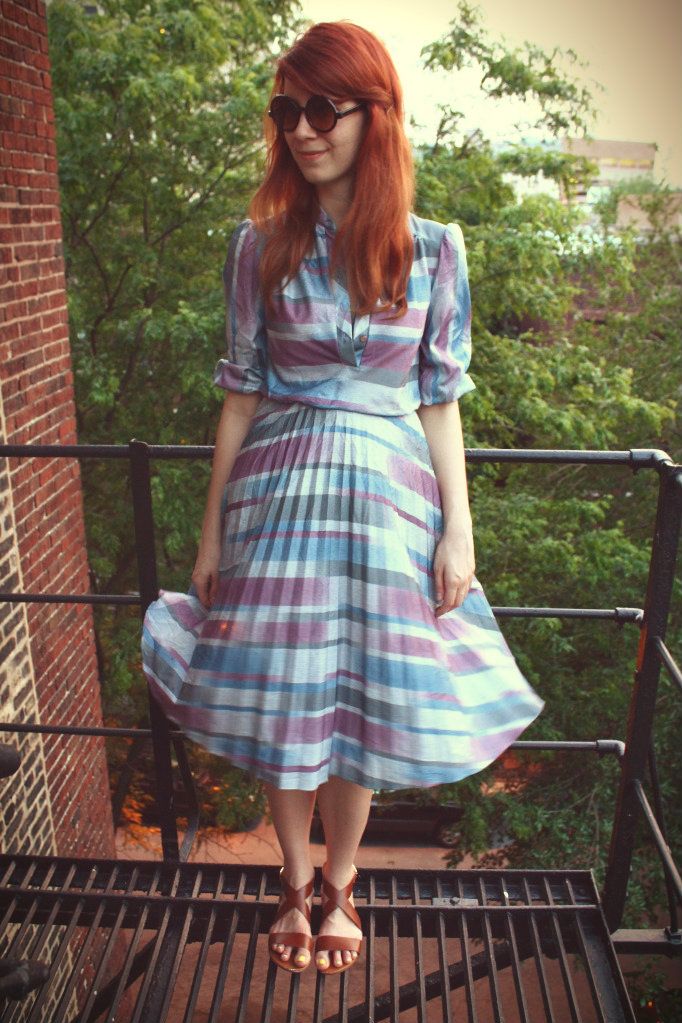 I almost didn't post this because all it is was was me throwing on a dress. No jean vest, no bright jewelry, not even a mismatched purse. I felt so...uncreative. But this dress came home to my closet just last week and
already
became one of my summer favorites so I slapped it up here anyway. It needs some recognition.
When I walk around in it I feel like a grade school teacher from the 50's- it makes me wish I had one of those flipped bobs and popsicles ready in my pocket to pass out to sweet little kids with names like Jane and Billy (...discrimination?). And when my boyfriend takes a walk with me in this, I almost always subconciously steer us to some icecream shop and bat my eyelashes at him coyly until he asks me to go steady.
I think he's super sick of asking me to go steady.
Dress- thrifted
Round sunglasses- thrifted
Sandals- h&m (recent)