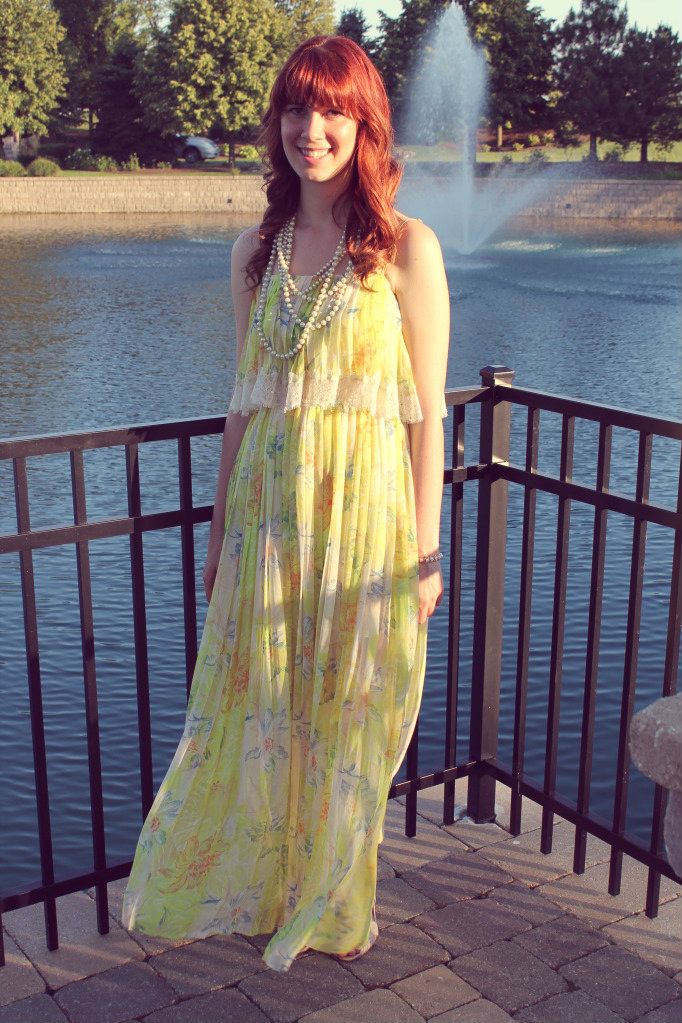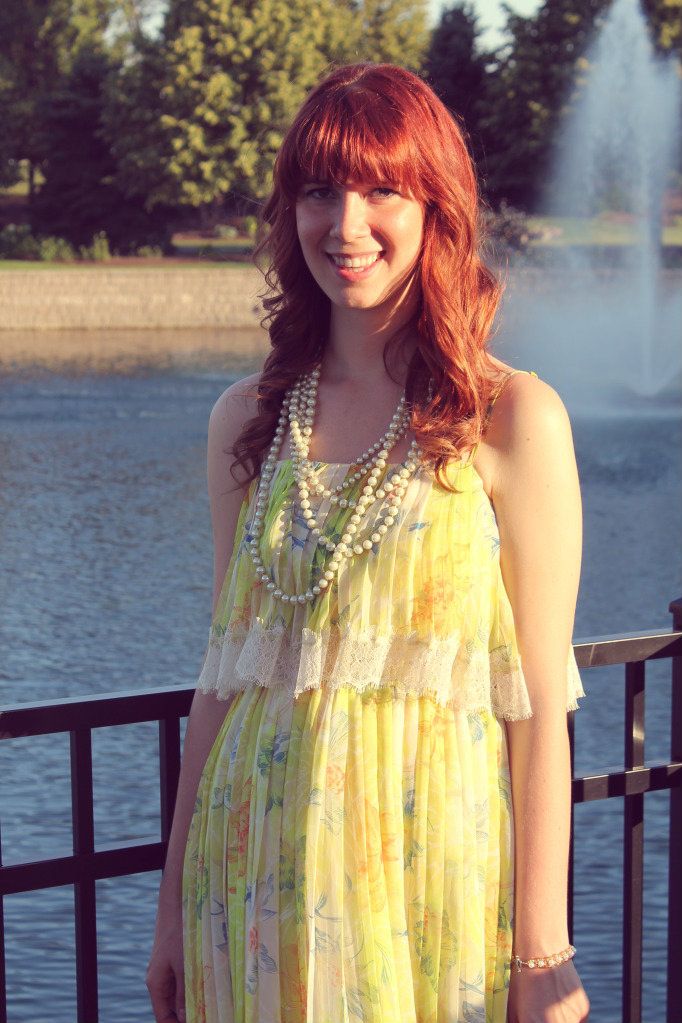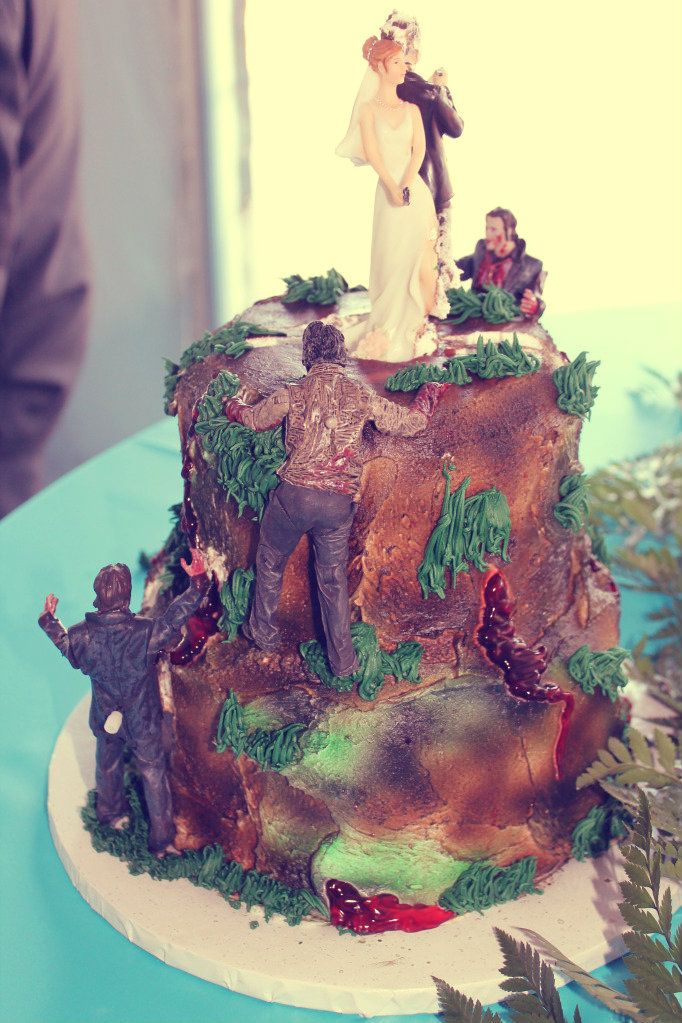 I look like a country dream here- red hair, pearls, and a flowy dress kissed with flowers and lace. Taylor Swift, move over.
This is what I wore to a cousin's outdoor wedding, held under a pitched tent out in the fields. It was a sweet night under fairy lights inside the white tent, surrounded by the constant happy sounds of laughter and the tinkling of forks against glasses for the newlyweds to kiss. It was such all so dreamy.
Also, check out the groom's cake she whipped up for him. The groom and bride are holding little guns. Real talk, how can he not be smitten with her?
Dress- urban outfitter
Pearls- Target