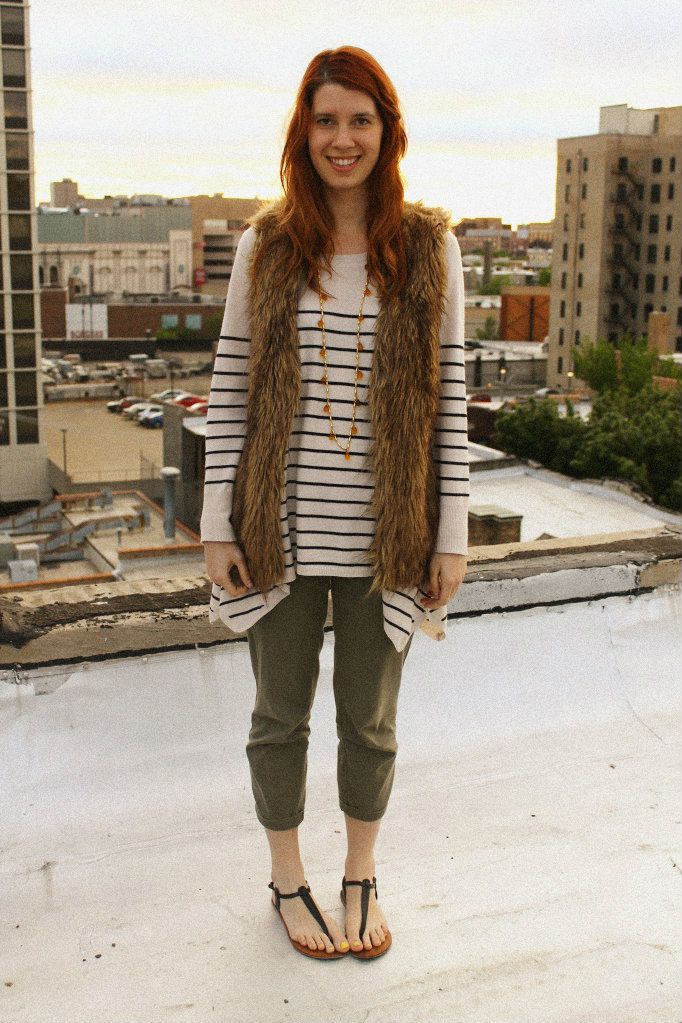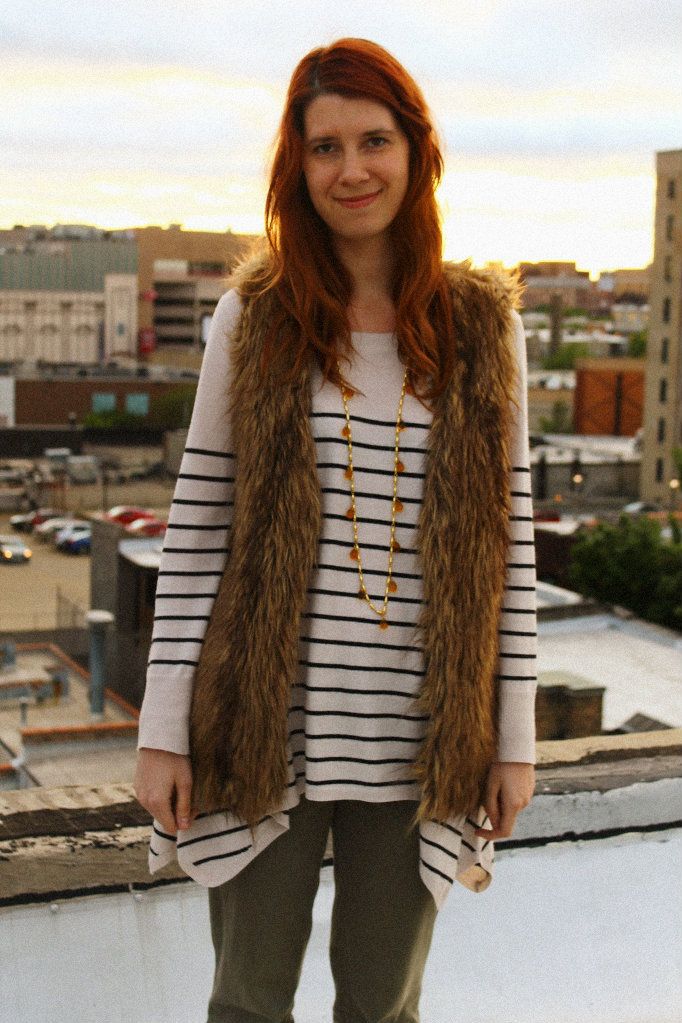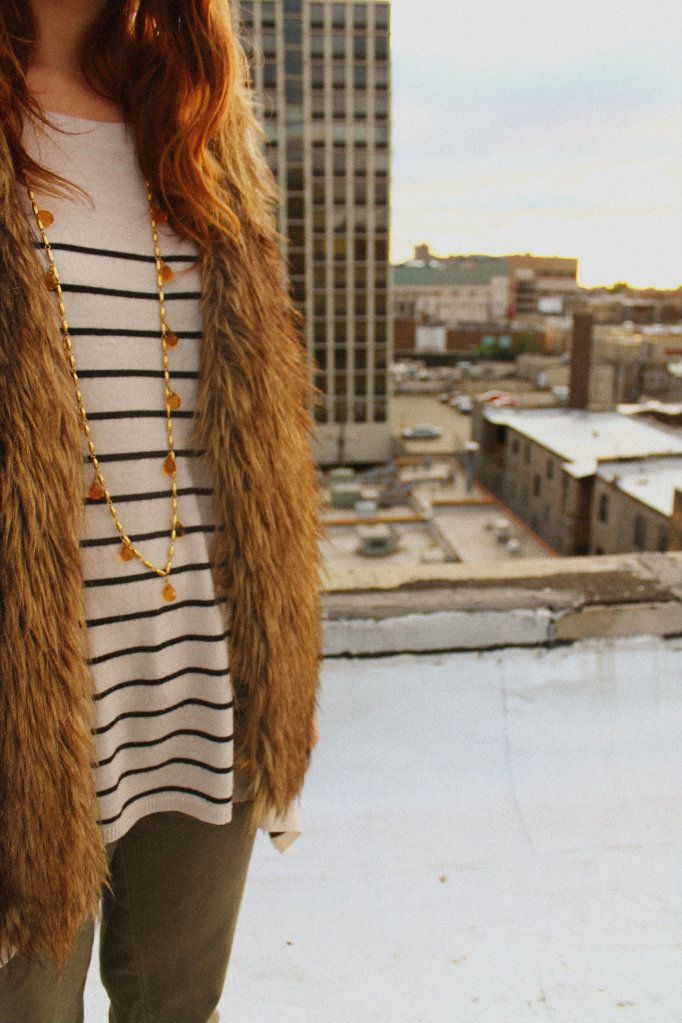 It's a day away from the first of June and it's almost 50 degrees here in our darling Chicago. Typical. Good thing I didn't pack away one last sweater, which was hanging sadly in the darkest spot of my closet like a bad kid on a time-out. I welcome you with extended arms now, dear sweater. Let me use and abuse you.
Also, I'm sneakily writing this post from work. Which already isn't going too well.

You know that awkward moment when you're sitting leaned over your garbage can eating an orange like Rafiki in his tree, the juice dribbling down you hands and plopping off your chin like some leaky faucet… and your boss decides to do a quick pop-in to your cubicle?
Yea, I know that moment. Let me tell you, there's no real recovering from that moment. Especially when you try to quickly dry your hands by shaking them out like a dog. In front of him.
sweater- h&m
fur vest- marshalls (!)
pants- j crew
necklace- j crew
sandals uo
Like my writing? Check out my
TUMBLR