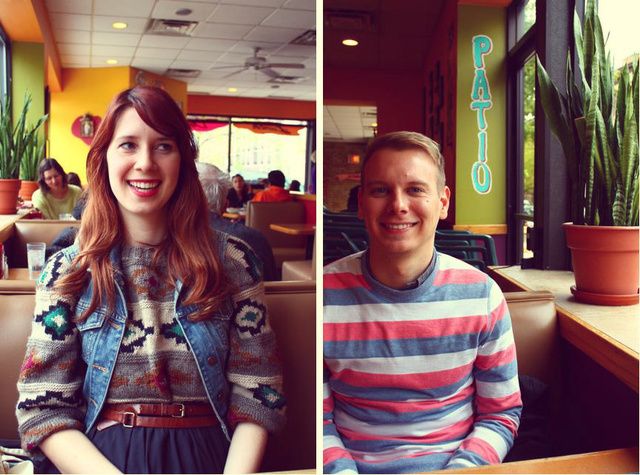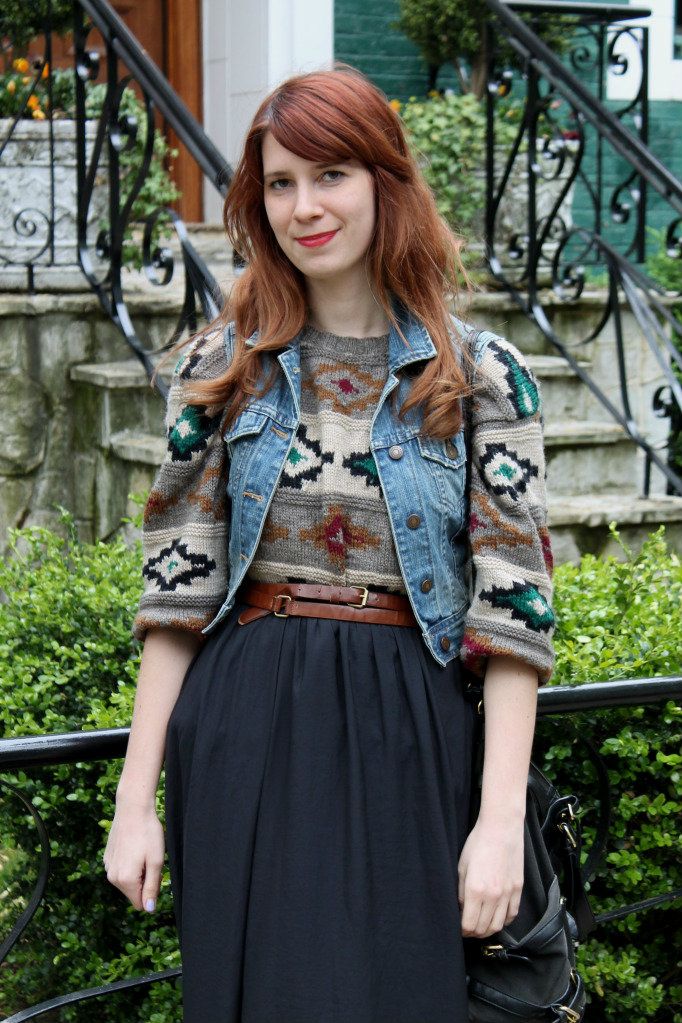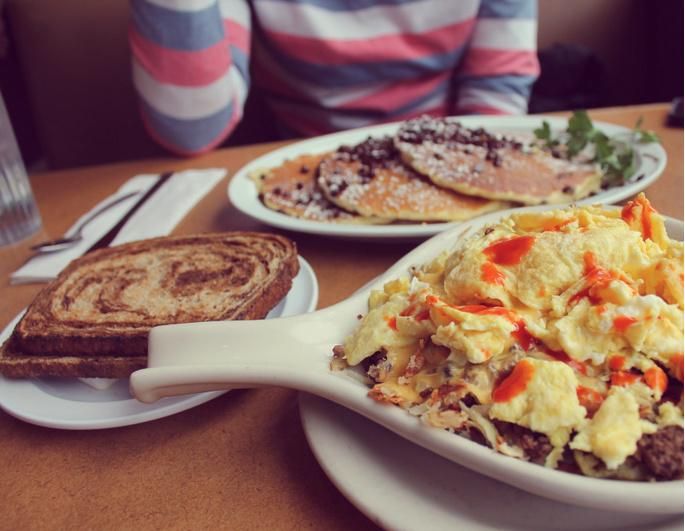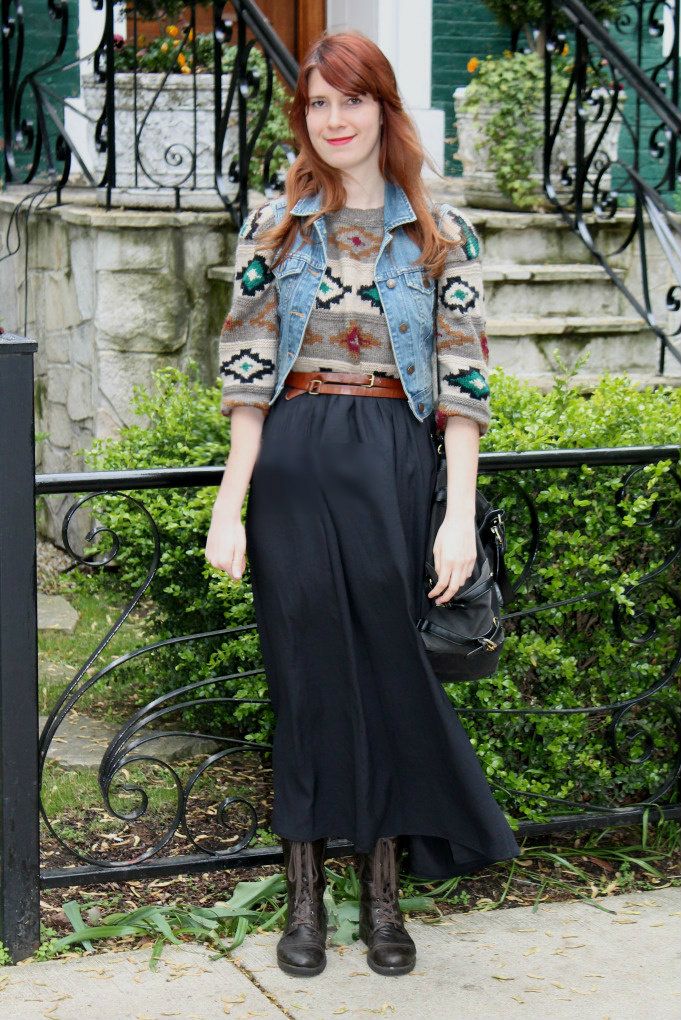 My weekend was a bag of slow, lazy hours that were spent eating brunches that will be the cause of future heart attacks and smoking while drinking wine on my unmade bed.
Some tidbits:
me and my bestie Tom braved the wind and walked to the diner for some whip-cream-less pancakes (a sin, I know) and a taco pretending to be a skillet.
we strolled around my neighborhoods looking at the pretty houses and he picked me a tulip, which was quickly beat up by the mean wind and lost all its petals. I still put the stem in a vase :)
we went shopping and I picked up a gold lacey thing and he asked me if I go by the name "Trixie" at night. I told him yes.
we drank a $3 bottle of wine to hype him up for a date that was coming up in an hour. He left me to eat korean-fusion burgers and all I had was tuna and bread in my fridge. Salt on my wounds. Taco skillet round...two?
sweater- thrifted, $7| skirt- topshop, $20| vest- american eagle, $20ish| boots, lucky, $25ish|