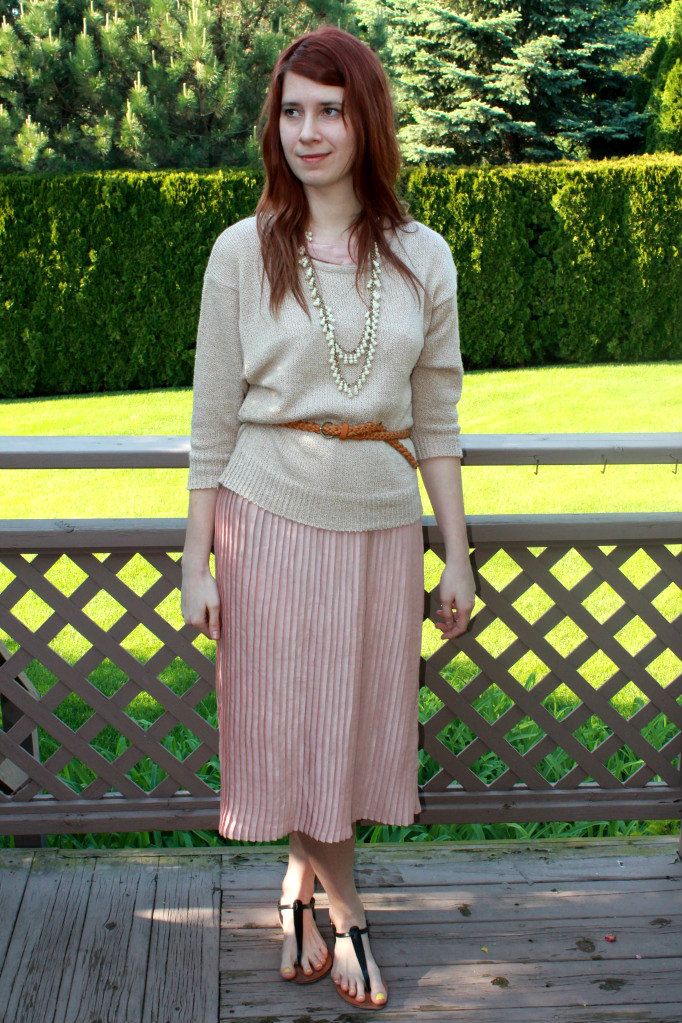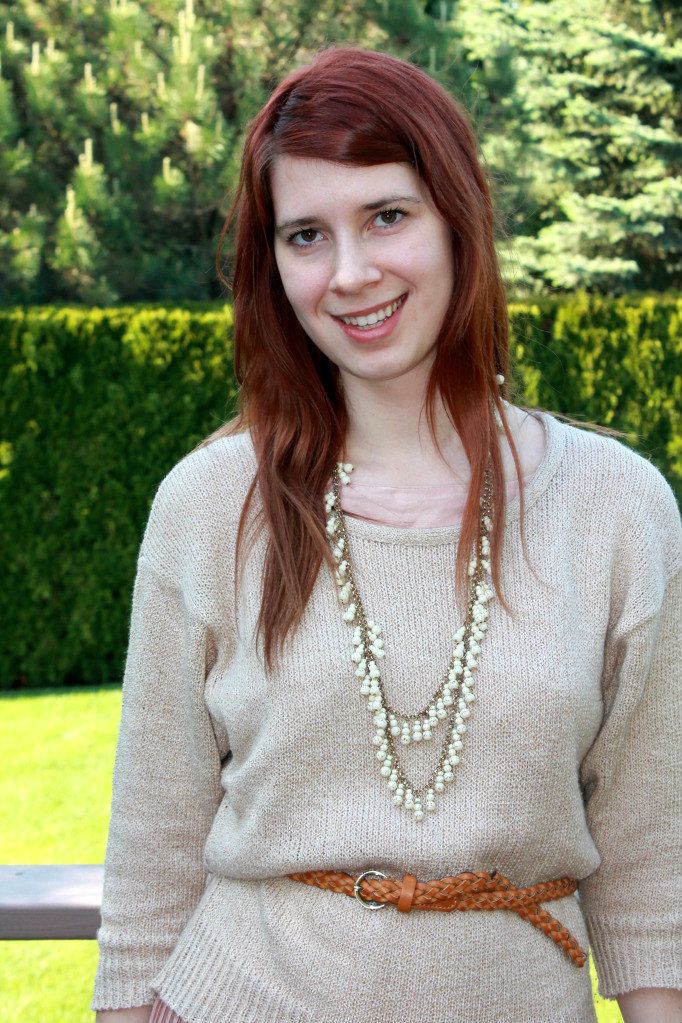 When I woke up today I wasn't feeling particularly colorful or loud like I usually do. Whenever I wander over to my closet, lazily leaning against the door jam and scanning the hangers, my eyes usually land on one bright pattern after the other.
Today, well today I felt the equivalent of a cheesecake. I wanted something light and simple, but still a treat my eyes would want to bite into. And here is what I came up with. This look made me feel so wonderfully Mad Men, what with it's pale pink knee-length pleats and slouchy sweater. I felt like I should be riding a bike with a bouquet of flowers in its wicker basket.
But real talk- I'd die if I rode a bike without training wheels on city streets. Ah well.
dress- h&m
slouchy sweater- urban outfitters
belt- forever 21
necklace- j crew
strappy sandals- urban outfitters