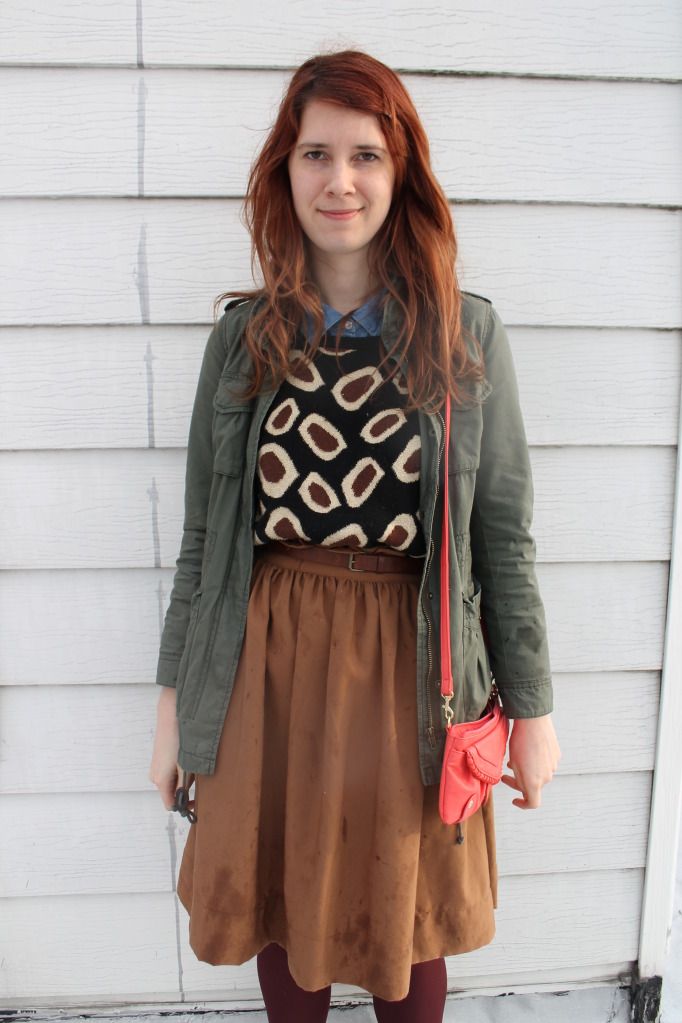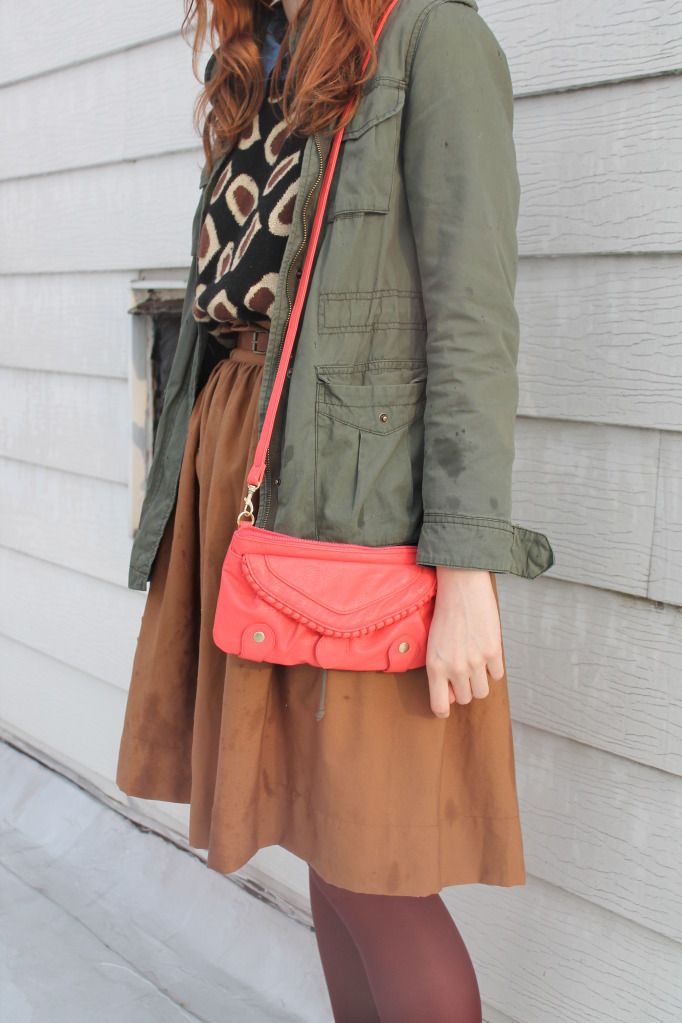 We watched things on VCRs and talked about big love.
We tried making a grown-up dinner but ate a tin of strudel in our impatience.
I bothered him with my cigarette smoke and he gave me cute grumpy eyes.
We went to bed with our backs to each other but ended up hugging while dreaming.
Overall an unimportant but important day.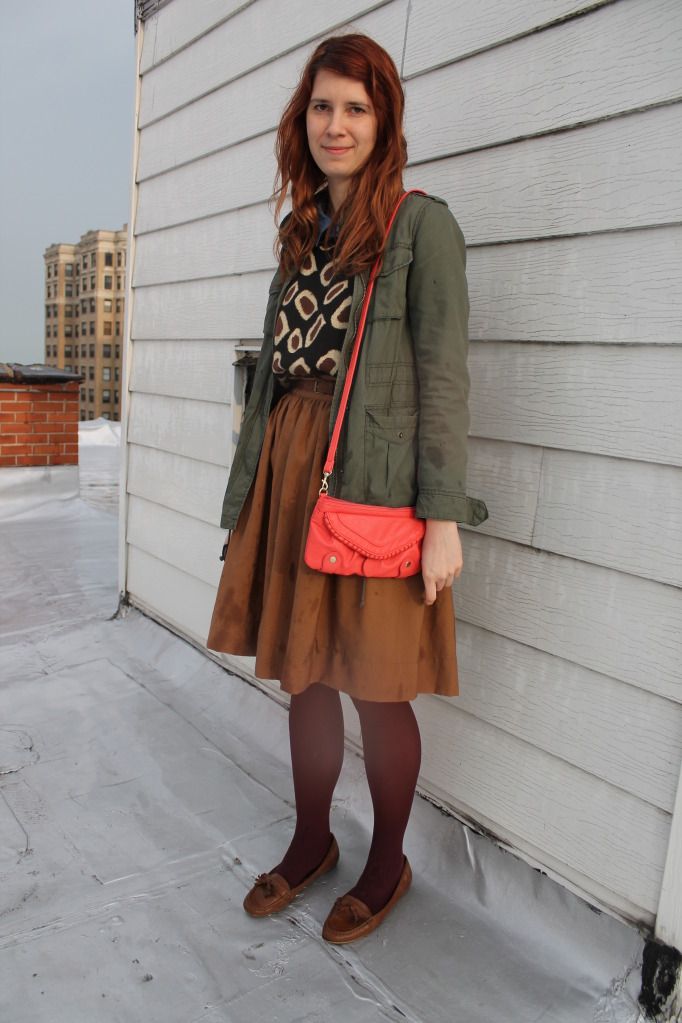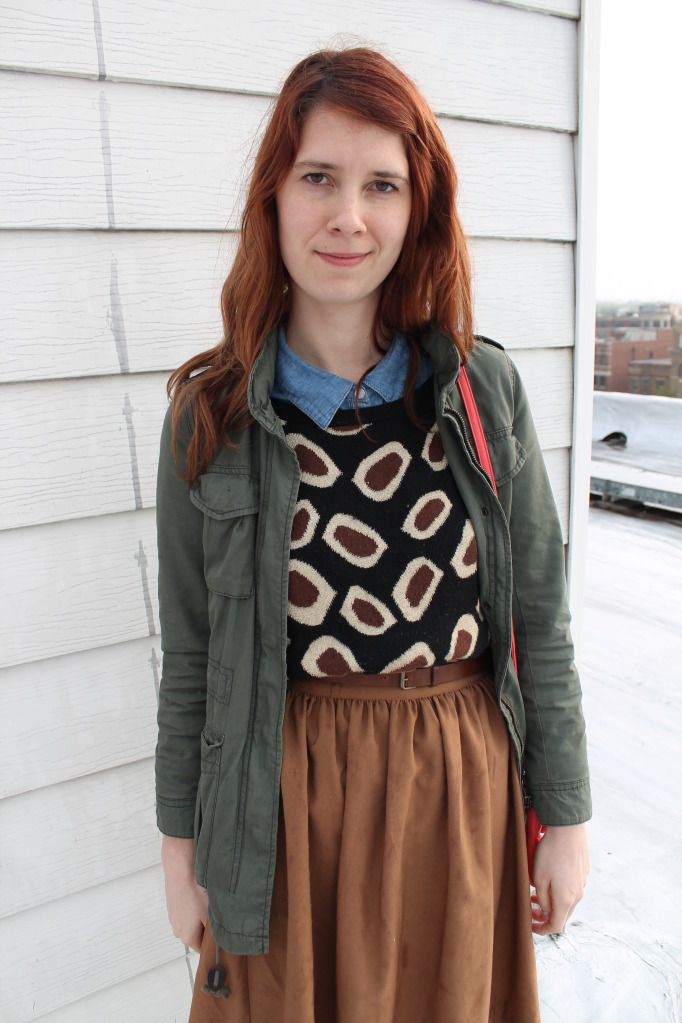 sweater- h&m, $15| jacket- h&m, $30| skirt- h&m, $30| chambray shirt- f21| purse- uo, $10| tassel shoes- f21, $20