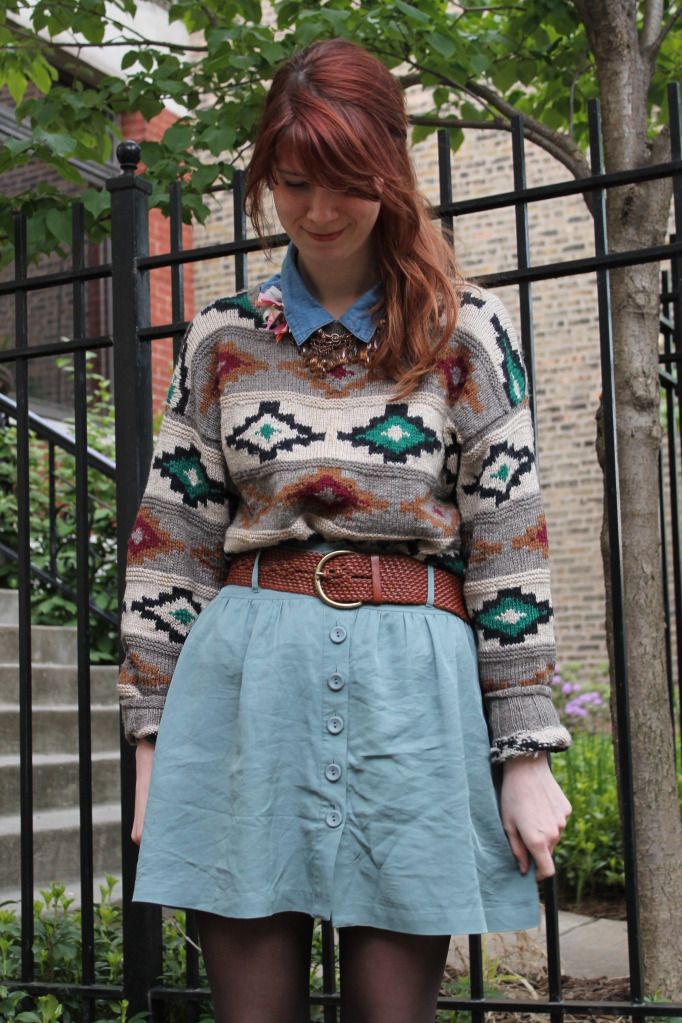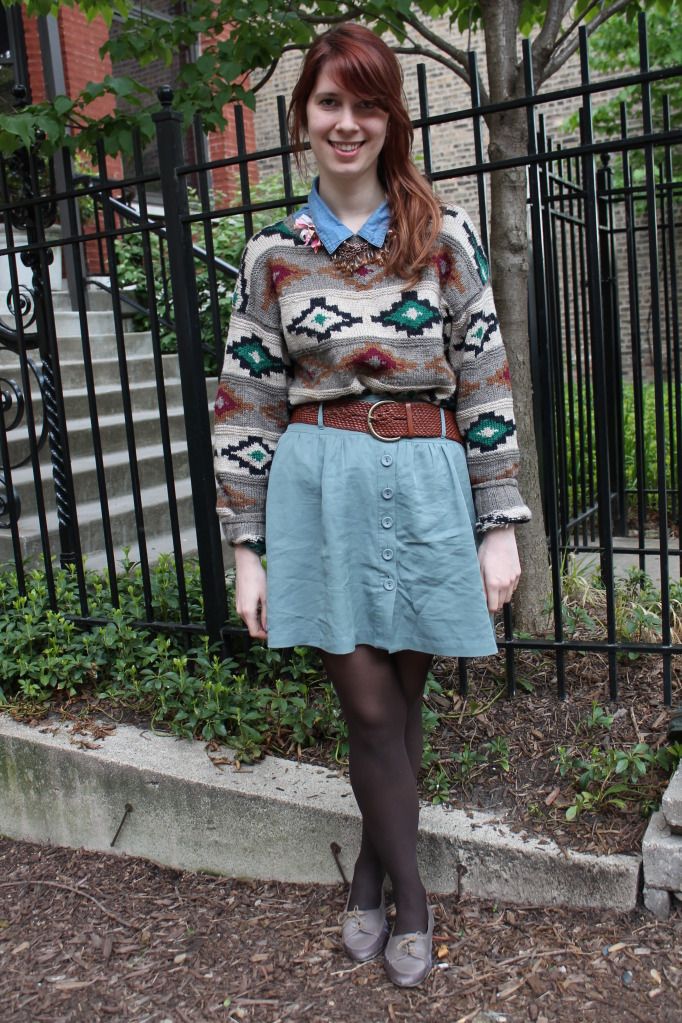 My boyfriend and I crafted a list we pinky-swore we wouldn't crumple up and throw in the bin after work, one that would force us to finally tidy up the apartment before "Hoarders" contacted us directly. It had a few bullet points like "kill dust bunnies #evil", "hang out on bed", and "do laundry before co-workers start becoming alarmed". So ambitious, with such good intentions.
Well, after work we were both on the bus, hungry, and texting each other when someone casually dropped a line along the lines of "jeeze, wings sound pretty good right about now". So innocently. And just like that the list was forgotten. Instead we went to a BBQ place around the corner from the studio, where you got wings the size of your face and got to sit on huge wooden benches like something out of Game of Thrones. Once we got home we decided we were way to full to do anything other than breathe.
Maybe tomorrow, maybe.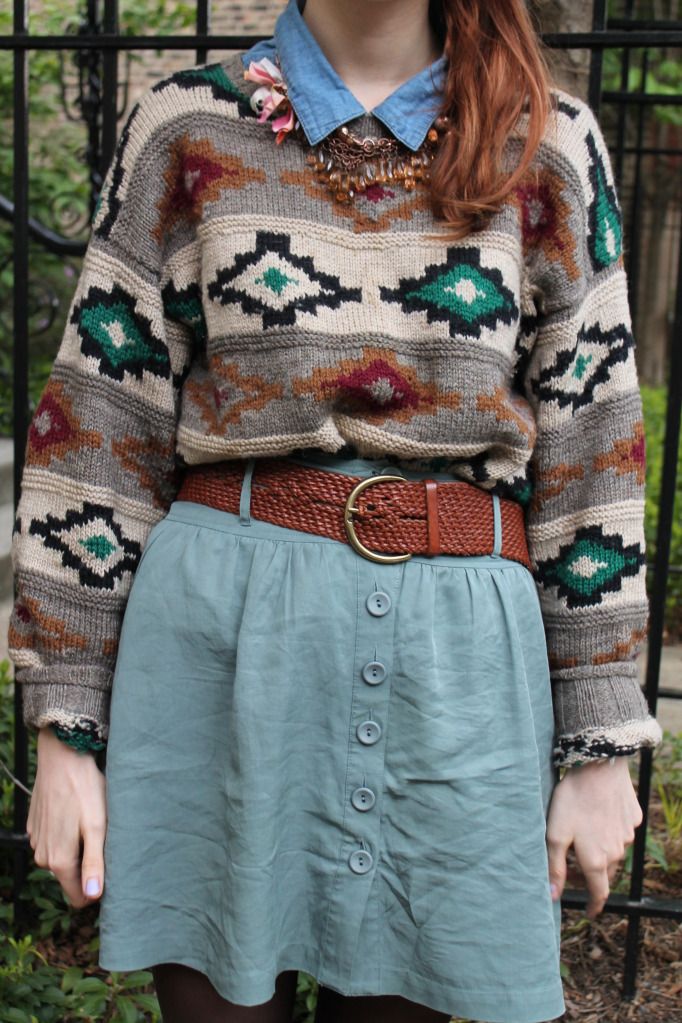 sweater- thrifted, $7| chambray shirt- f21, $15| necklace- j crew, $50ish| belt- limited, $15| oxfords- urban outfitters, $15|