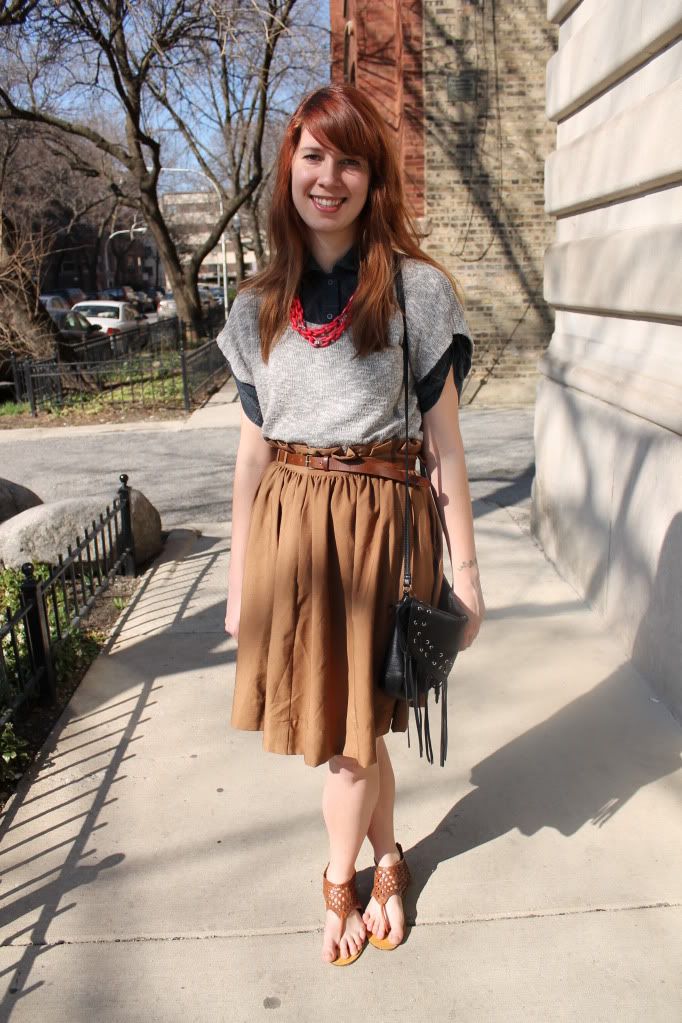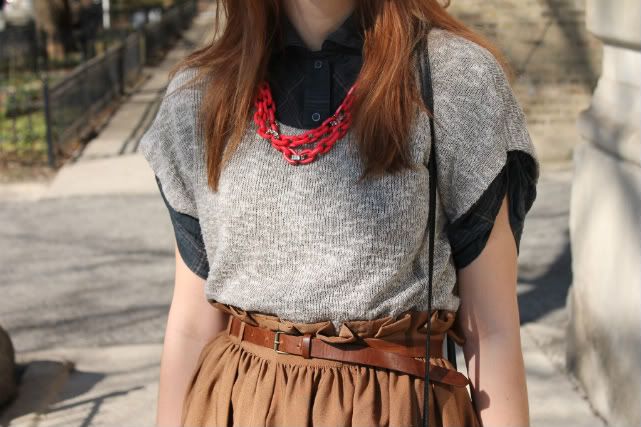 collared shirt- Urban Outfitters| knit shirt- forever 21| skirt and bag- h&m| shoes- Urban Outfitters| necklace- J Crew
This one's a little late, but let's pop back to my Sunday. Seeing how it was the day after St. Patrick's, I wanted to crawl out of my green shirt and put on something a little more demure and girl-like and a little less rowdy and sorority sister. On top of that, I was taking the train over to my boyfriend's parents' house for a roast beef and cabbage dinner (we're milking this holiday for all it's worth), so I had to play the part. I didn't want the jig to be up and let them find out that I don't exactly knit on my Saturdays as I led them to believe.
Good thing they over-looked the fact that my eyes were still bloodshot. That was just from all the knit one pearl two-ing.