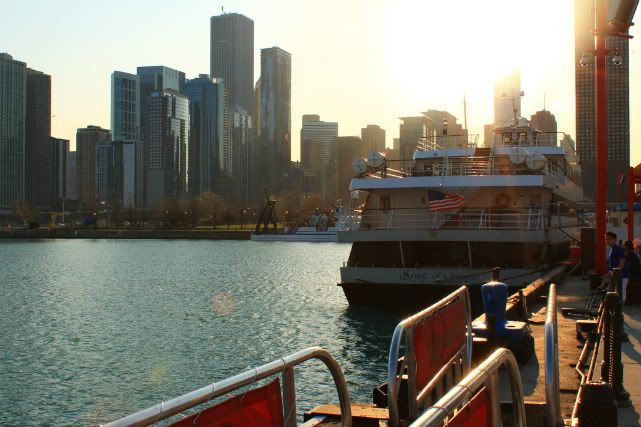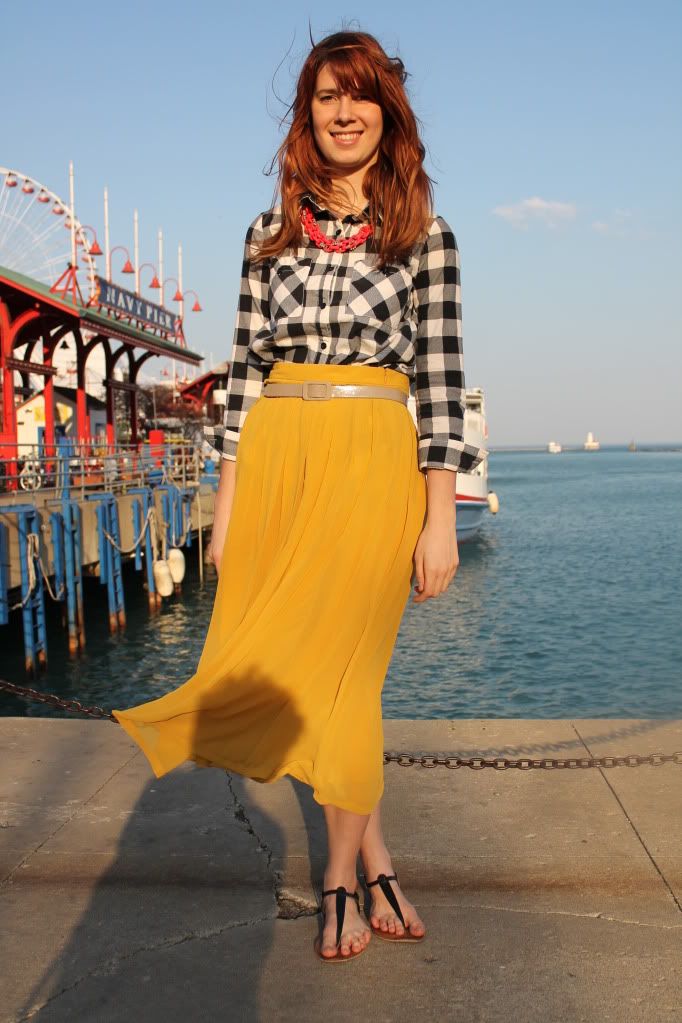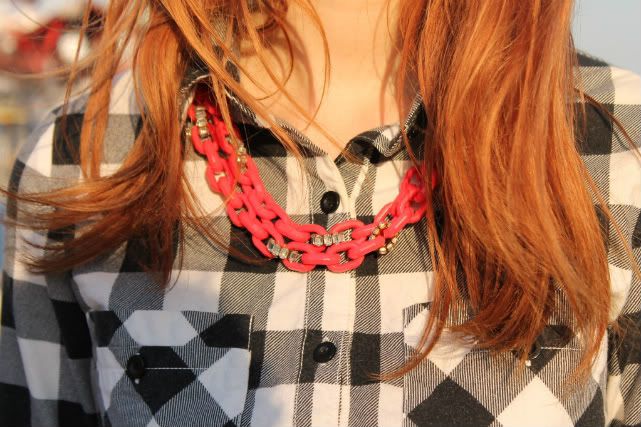 Shirt and skirt- F21| belt and necklace- J Crew
Oh, Spring. Something about it makes breathing the air like breathing in sweet promises. I'm ready to take off my work shoes and walk through parks and lay on blankets and read my future in the pictures the clouds make.
Marc and I wandered around the lake front, me eating sugary treats that left behind cinnamon on my mouth like lipstick, him taking pictures of the warm weather and trapping it in single shots. We took a lazy stroll passed docked boats, sweaty joggers, and cloud watchers laying in grass that just started to turn green. We talked about adventures that we're going to ditch work to go on and made dreams that were harder to picture when it was winter. By the time the sun started to go down we found ourselves by the Planeterium and met a group of people that brought telescopes to spy on the night sky with. We joined them and peeked at Jupiter and its moons and specks that were supposed to be stars. After our feet were achy and hurting, we decided it was probably time to go home. We walked back to the train, kinda bummed to leave the outside, but I at least got to watch my yellow skirt play with the wind before we got on the platform. I want more days like this please.